There are few things that can cure a "case of the Mondays." A stiff bloody mary, a hike through the foothills, a box of puppies, perhaps? A pot of coffee and an expensive dark chocolate bar with chunks of sea salt in it? Hey, we've all got our vices.
The one thing we can certainly agree on is that a funky Monday dance party thrown by one of Denver's "most vital organs" of our music scene, Joey Porter, is sure to wash away the blue Monday syndrome. It will surely give you something to look forward to at the end of the day, aside from eating that leftover Chinese food in the fridge from Friday's late-night munchfest.
Get your week started off on the right foot- the good foot- with Joey Porter's Vital Organ, featuring the Motet's Garrett Sayers on bass, Daren Hahn on drums, and the Kyle Hollingworth Band's Dan Schwindt on guitar. Let us not forget Joey, himself, who will be slamming away on the screaming keys and funking you into a frenzy. The Motet's keyboardist is on a constant quest to show us a good time. Every Monday night at Quixote's True Blue, for a mere $5, you can go and shake it on the dance floor from 8pm onward. That is, it costs $5 for the guys. That's right- free for the chicas. Does it get any better than this?
Yes, it does. Later this week, Juno What?! plays a free show at Civic Center Park. Saturday August 10 at 8pm, you can get more free funk. Even the gents don't have to pay. The Motet's Dave Watts plays drums and mixes samples while Steve Watkins joins Joey on the keyboards, bass, and talk box to produce "high energy, disco booty jams and live electro-funk." Their mission: to make the world a better place… to dance!
So this week, let us give thanks to Joey Porter for providing us with shameless dance parties- mostly free ones, at that. There is simply no excuse not to get off that couch and boogie down. Celebrate August. Celebrate Monday. Celebrate free music. Celebrate Joey Porter and his great hair.
Celebrate the funk.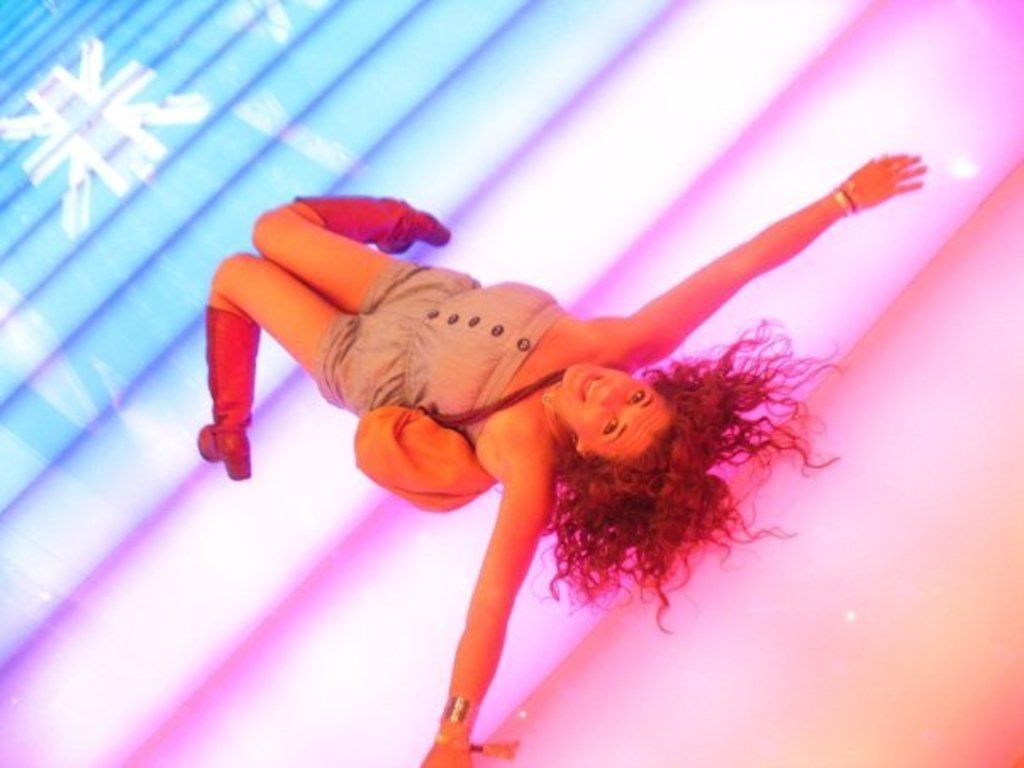 Allison Cohn loves gold spray paint and nonsense. She also has a very difficult time sitting still and keeping quiet. She can often be found dancing like a fool when she isn't hiding out in her mountain lair or gallivanting around the globe.