Amidst the skyscrapers and the bustling streets of downtown, near the heart of Denver, lies a quiet, urban community abounding with individuality and charm.  
The Washington Park (Wash Park) area encompasses the businesses and popularity of a big city neighborhood without the drawbacks of city life. Here, just three miles outside of downtown, this neighborhood acts as an example of how you can live in the city without having to pay the price of city life.
"It's proximity to downtown Denver, increase in real estate values and the new building projects going on are changing it," said Paul Kashmann, publisher of The Profile and Washington Park resident. "Now it's very hip."
Around this neighborhood, large, deciduous trees line the architecturally distinctive streets, giving it a fresh, relaxing, almost homey feel. Lately, many changes have been occurring. From modern homes being built to businesses popping up around the park's borders, this neighborhood is seeing a large amount of growth.
According to the West Washington Park Neighborhood Association (WWPNA) President, Tim O'Byrne, the growth and change the area is experiencing is all for the better. He continued by saying this change has allowed for more economical transportation opportunities, such as bike sharing, as well as provided a market for local restaurants and Mom-and-Pop businesses.
While strolling along the neighborhood sidewalks of Wash Park, I stumbled upon one of Denver's oldest businesses districts, one brimming with local Mom-and-Pop businesses and charm. Here, along South Gaylord Street, between Mississippi and Tennessee Avenues, lies a number of clothing stores, knick-knack boutiques and art galleries.
In addition to the many retailers, this area also has a sundry of different cafés and restaurants to indulge in. Here, you can enjoy a sinful gourmet chocolate from The Gnome's Nook Confectioners, enjoy a pizza and gelato at Il Vicino Wood Oven Pizza or try something new. From imported treasures to designer clothing, the shops along South Gaylord Street offer a distinctive charm and local flavor to the Washington Park neighborhood.
Along with the local shops, restaurants, and it's proximity to the University of Denver, the main attraction to this area, is Washington Park.
"The center-piece of this neighborhood is the park itself," Kashmann said. "Washington Park is a great, green space that is wonderful for the community."
Washington Park is a 165-acre haven amidst the hustle and bustle of the city. On any given afternoon, you can walk, run, bike or drive to the park and find more than just a verdant escape, you'll find a serene, vibrant scene, bustling with activities and adventures.
The park encompasses a variety of features and amenities for all to share. Here, two miles of pathways weave around the park's two lakes; a wooden fortress serves as a playground; a fitness center offers year-round classes; a flower garden adds color and personality to the park and vast open spaces provide a setting for a game of volleyball, touch football, or quiet escape.
"Wash Park is a really great place to hang out," said Lauren Laskowski, "I come down here a lot to play volleyball, go out for drinks and eat — it's a lot of fun."
This neighborhood is a quiet, yet vibrant part of Denver and I can see why it's such a popular place. With numerous original venues to shop, wine and dine in and a large park to play in, Washington Park is one happenin' place to be.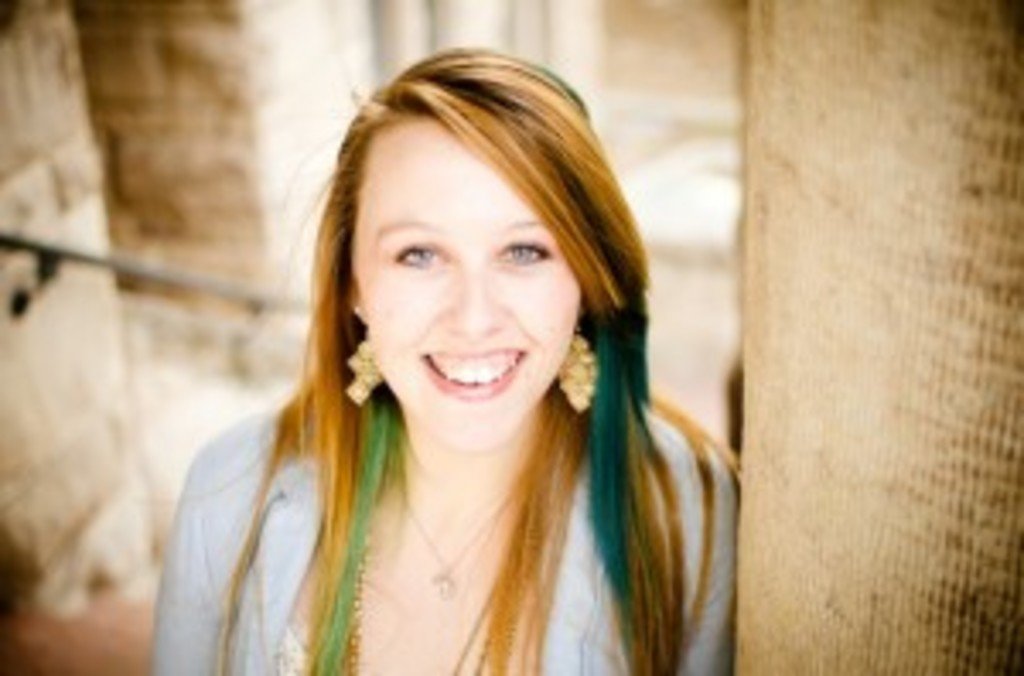 Crystal Anderson is an adventure-seeking journalist, who loves geeking out to Lord of the Rings, meeting new people and traveling. She's interested in exploring all of Denver's hidden wonders and hotspots. Have a favorite hidden haunt you want covered? Divulge your secrets to [email protected]