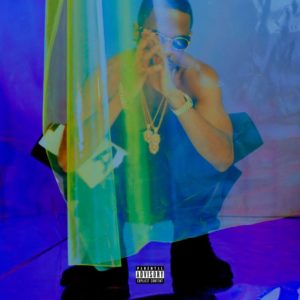 Hall Of Fame
Big Sean
Rap/Hip Hop
Rating: 2.5/5
For Fans Of: Wiz Khalifa, Kendrick Lamar, Wale
Release Date: August 27th, 2013
After his 2011 debut, Finally Famous, which featured the smash single, "Dance (A$$)," which has been dominating night clubs night in and night out, Big Sean returns with his sophomore album, Hall Of Fame (GOOD Music/Def Jam). With featured guests that include artists like Lil Wayne, Ellie Goulding and Young Jeezy, Hall Of Fame is modern, commercial hip hop at its finest — equipped with its fair share of bass thumping, vocally driven, radio jams that sport enough edgy, hip hop swagger and attitude to appeal to mass audiences around the world.
Big Sean is no stranger to hip hop success, "Dance (A$$)" has already been certified 2x platinum in the United States, alone. This type of success — which directly relates to album sales — relies on the presence, hype and radio airplay of catchy, hook-filled singles. Big Sean and Def Jam know this, thus prior to Hall Of Fame's release, four Billboard Top 100 singles, including "Beware," "Guap," "Fire" and "Switch Up" have hit iTunes, radio, and all of the hip hop/rap world, in general. It's safe to say that Hall Of Fame is one of the summer's most successfully marketed albums yet…and it's just being released this week.
Successful marketing, promotion and album sales are keys to an artist's longevity, which is great and all, but often times doesn't accurately reflect on the quality or originality of the music. So let's get down to business…does Hall Of Fame live up to the hype? Is it really that good of an album? Well, yes and no.
"Nothing Is Stopping You" kicks off the record with an inspirational, slow jam that's meant to raise hopes and motivations, something that may be a bit different than what Big Sean has previously put out. It's this type of maturity that helps define and showcase Big Sean's progression lyrically.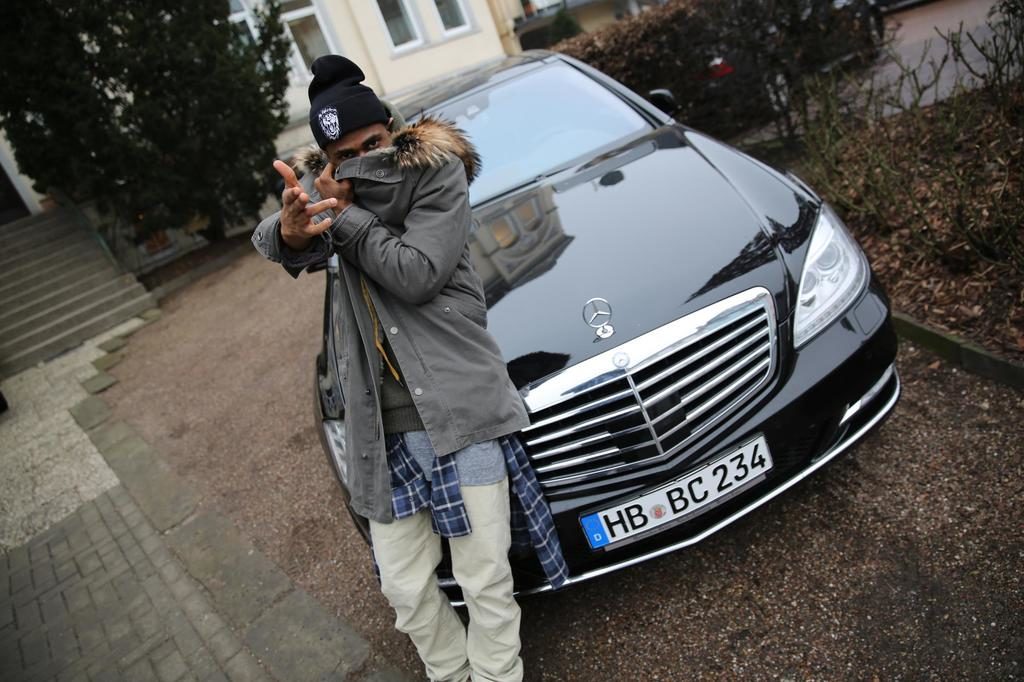 The second track on the album, "Fire," has a similarly uplifting message about the hard work that Big Sean's put into making music his career — "I didn't do it just for the money, man, for the feelin'/I made it through the/Fire/I know it's been a long, long time." This potential radio hit has all the right moves. Not only are the melodies rather sanguine, the anthemic chorus is very memorable — the words "Fire" are repeated over and over, and they sound as if they're sung by your average women's church chorale.
The other potential radio success comes from Big Sean's collaboration with synth-pop phenom, Ellie Goulding, on "You Don't Know." Goulding provides an extremely alluring, seductively catchy verse/chorus combination, "You know what you do," that whispers underneath Big Sean's verse flow. Her vocals hum along in the background, teasing the listener into a slowly rising crescendo that brings Goulding's vigorous chorus to fruition. This is definitely one of the top tracks on the record.
Big Sean kills it on the first half of Hall Of Fame, but it's almost as if he and the producers lost all inspiration to create ten more tracks, and that the singles could suffice in carrying the entire record.
The lyrical content becomes shallow, the beats too lazy; even the tone in Big Sean's voice seems less enthused, less motivated. The album quickly takes a turn for the worse; it becomes a second half of album filler. It becomes just another hip hop album.
Big Sean's deterioration, lyrically, mid-way through the album, occurs when the content begins losing originality. He delves into the most trite hip hop subjects that, not only seem far too overplayed, but seem rather obtuse — mindless end rhymes that lack real depth. "I cheat tests, cheat on ho's, I cheat when I can/I'm even cheatin' on my whip, I got a side Benz," who wants to hear a song about Big Sean's immature acts of infidelity with an older woman? This feels more like a series of quotes from the popular, teenage-based comedy American Pie than suitable lyrics for a song on a highly anticipated sophomore album release. ("Milf")
Big Sean then tries his hand at the proverbial, edgy love ballad, speaking on providing his 'girl' with "Diamonds and gold" and how they'll be living the high life on the "Top floor, only way that we go." The edgy hip hop ballad itself is highly unoriginal as it lacks real sentiment and vulnerability. Instead, lines about materialistic pleasures become the ideal way to show affection towards a woman. And not to purposely add insult to injury, but, the entire song seems to scream "Whatever You Like" from T.I.'s 2006 album, King.
Big Sean seems to have produced an album that's not quite a sophomore slump, but not quite a sophomore success, either. Hall Of Fame shows true glimpses of what Big Sean could be in the future, especially on the singles, but ultimately, as an entire album, does not make any headway in the here and now.
Suggested Tracks: "You Don't Know" ; "Fire"
Written by Samuel Lang of 303 Magazine.
Photos courtesy of Big Sean and G.O.O.D Music/Def Jam Recordings.