After all the party planning, outfit planning, and preparation for the first 303 Magazine Pool Party of the season, it's hard to believe that it's already over. But that doesn't mean it was a blur.
Surprisingly, this was only my second pool party hosted by 303, even though I've been with the magazine for over a year and a half. But compared to the first, and all the other pool parties I've been to around town, I'd say that if every 303 Magazine pool party will be like this from now on, my summer is completely planned out.
Here's a recap from planning to the party's play-by-play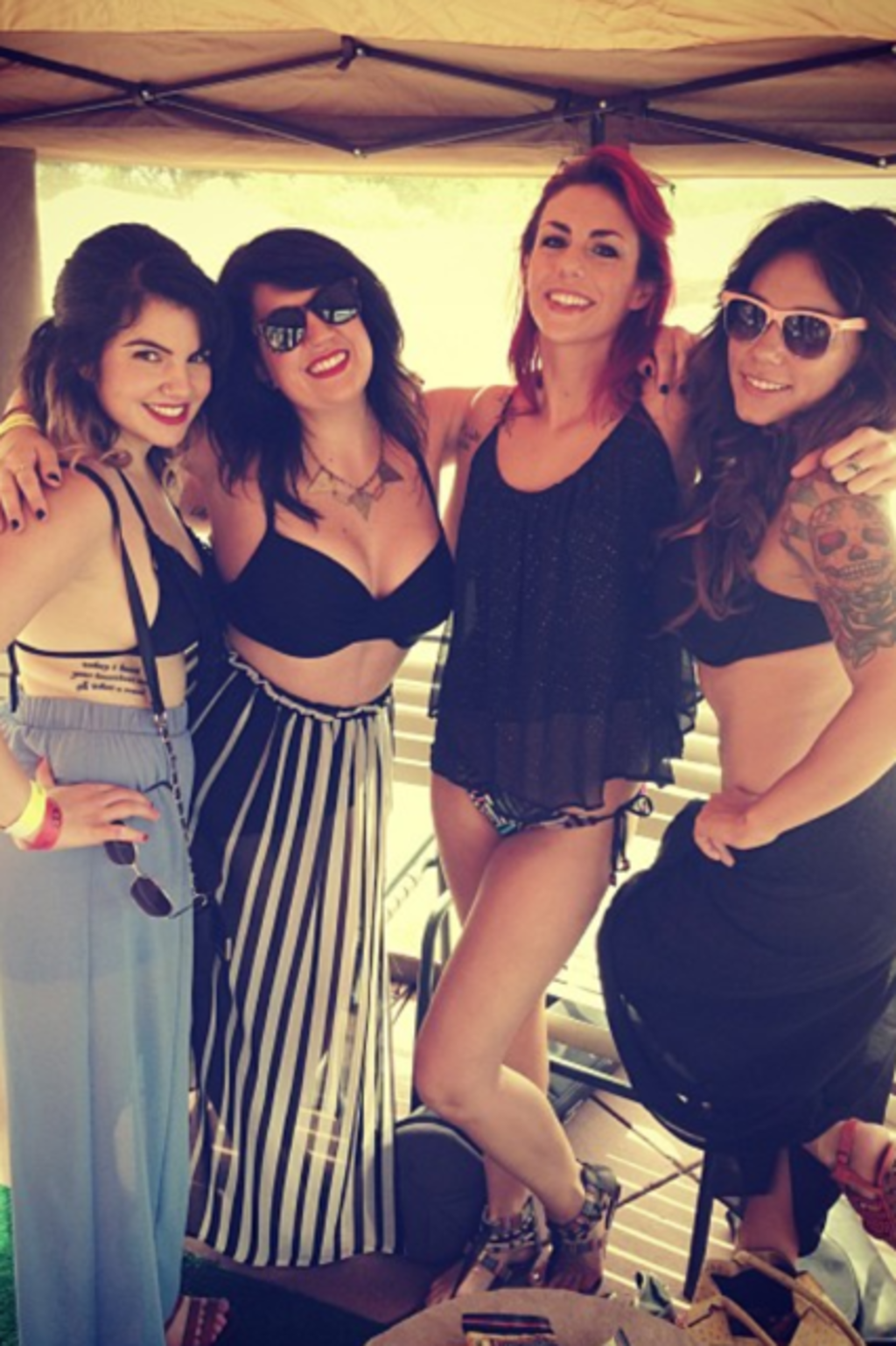 The swimsuits: Is it just me or are the swimsuits getting smaller and smaller every year? From trashy to trendy, I saw it all. Some of you took our advice and went the trendy route: cutouts, high-waisted, and black and white chic. Bright swimsuits have always been a favorite of pool/beach bunnies, but to me, black and white swimwear with bright accessories and/or lipstick is the way to go. I opted for a black bra swim top paired with a black and white maxi skirt – which gave me poolside style without feeling completely naked. I obvi can't wear the same getup for our next pool party, so I might have to up my own game.
What are you planning to wear to the next 303 Magazine Pool Party?
The Breakers Resort: This place has recently become my favorite 303 Magazine meeting spot, and it gets prettier every time I see it. But invite some sexy people, awesome DJs and alcohol, and it's the best place to host a pool party. We did good, right? Thank goodness our readers (you) kept bugging us about hosting the pool party there again, because you were right – it was beautiful and the weather luckily held up. The poolside was perfect for the high heat, but I have to tell you this: If you didn't buy a cabana for this pool party, reserve one for the next pool party now. Don't get me wrong, everywhere at The Breakers is beautiful and fun, but it's also nice to have a private room to enjoy drinks with friends and get out of the sun when you want to.
The drinks: One of the first things I saw when I walked in the doors of the pool party was the Bacardi bucket. If you bought one of those, you know what I'm talking about. With a long menu of drinks brought to you by Bacardi and Red Bull, choosing what I wanted my bucket filled with was stressful. But being the editor of 303 Magazine, my eyes went straight to the Grey Goose 303 Presse. A drink named after my magazine? One, please – bucket, that is. Grey Goose Original, club soda and lemon equals one hell of a simple, yet pleasing bev. I do suggest, however, that all partygoers drink a ton of water before, during and after the party. You don't want to end up in the hospital with dehydration and exhaustion.
The ride: Whenever we throw a party, we want our guests to be safe on their ride to and from the party. A ton of you took advantage of our free shuttle, but I went the Uber route. Although there wasn't a huge line outside when I arrived, I wanted to show up in style – in a black GMC Yukon XL Denali. It was luxurious, clean and I didn't have to worry about driving home. Since I've never used the Uber app before, I was a little hesitant that it's an on-demand service, but less than six minutes after ordering a car at my location, it was there, awaiting me like a Cinderella carriage to the pool party. Click HERE for a discount for the next pool party!
The first 303 Magazine Pool Party of the season had incredible drinks, music and scenery, but we could not have had this much success without you. Thank you to all of our loyal readers and event guests, and we can't wait to party with you on August 25 – the second pool party of the year!
Buy tickets HERE.
View the complete 303 Magazine Pool Party gallery HERE. 
Check out our Instagram for photos from our pool party and events.