THE DROP
August 6th, 2013 (Release Date)

Prince Avalanche: An Original Motion Picture Soundtrack
Explosions In The Sky & David Wingo
Post-Rock/Alternative/Instrumental

With music featured in commercially popular entertainment, such as the 2012 film, This Means War, television show, CSI: Crime Scene Investigation and video game, MLB 2K12, post rock outfit — Explosions In The Sky — are no strangers to musical success. As an accomplished band with six albums and one soundtrack under their belt, the Texas four piece have produced one of their most unique pieces of work, to date — they've scored the upcoming 2013 film, Prince Avalanche: An Original Motion Picture Soundtrack.

 Explosions In The Sky have had previous soundtrack work, helping write songs to be featured in the 2003 film, Friday Night Lights, which gained massive acclaim, but Prince Avalanche is an entirely new animal. A very enticing animal at that.

Musicianship and musical mastery seems to come easy for the group, as the album begins with a shimmering, "lighthearted" introduction ("Fires") before shifting into the provokingly peculiar, guitar-laden, "Dear Madison." This track especially showcases the band's more buoyant, uplifting instrumentals, easing the listener into Prince Avalanche as both a film and as an album. "Passing time," follows the aforementioned, cheery guitar track, with a more somber, sorrowful tune, immersing the listener into a professionally scored soundtrack.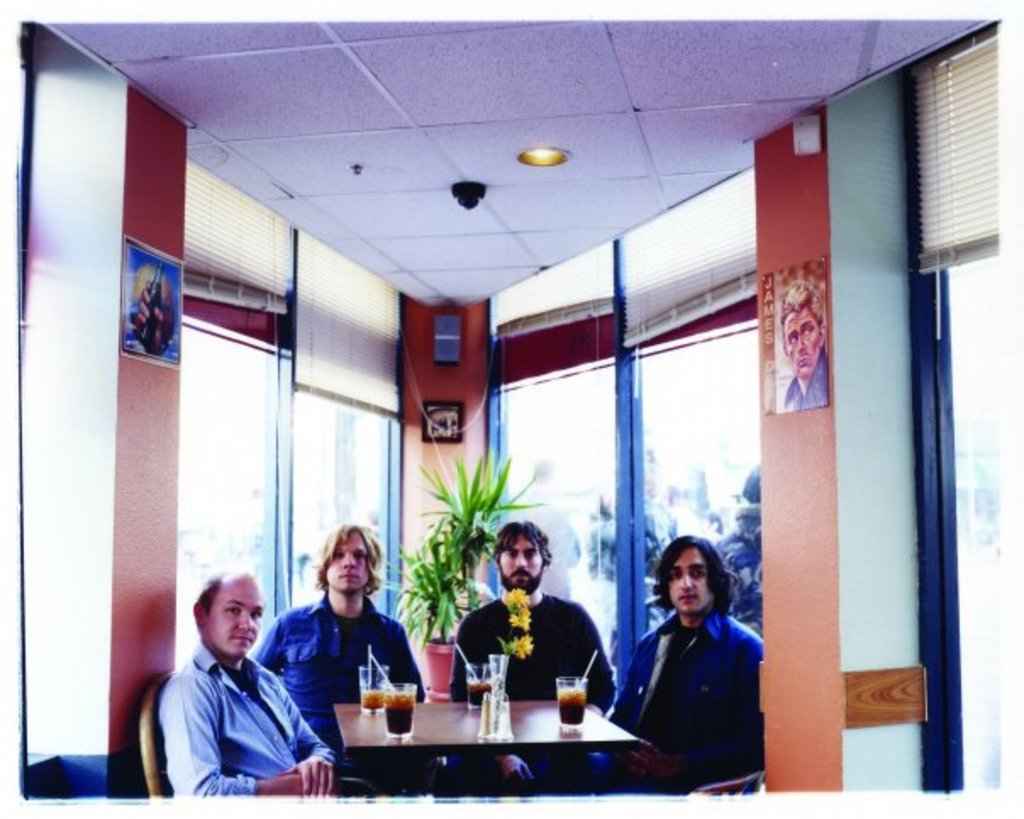 Even though the visual imagery of the film may be missing, when listening to the sheer instrumental precision involved in Prince Avalanche, the listener is all but forced to feel and visualize the emotions, passions and direction that the film, itself, takes. And that is how you know that this score is a truly distinguished piece of work. Tracks like the harmonica and piano driven, "Rain," propel the listener into that sour, rainy day atmosphere, utilizing the subtle feelings of anguish and misery that a bleak, cold rain may bring.
"Hello, Is This Your House?" drags the listener into a dreary, but musically, poetic ballad, as intertwining guitar and piano chords sap any remaining exuberance dry, like an obsolete watering well, now put out to pasture. The delicate sound of the acoustic guitar complements the fragile piano keys quite well, making good use of melancholy harmonies, while employing soft touches of reverb and delay. This brings out the true emotions hidden within the nature of the film, to the forefront of this particular song.
Nearing the conclusion of the soundtrack, Explosions In The Sky hone in on the monumental crescendos and instrumental intricacies that originally propelled them into post rock stardom, with "Join Me On My Avalanche." A track that outshines and outperforms all others, "Avalanche," will fascinate the oldest of Explosions In The Sky fans, and mesmerize the newest.
Some may be weary of purchasing an original score like Prince Avalanche, fearing that the creative and musical abilities of an artist may be forced and limited, as scores tend to be guided by actions that take place within a film. But, fear not, Explosions In The Sky dominate the post rock music scene (and quite possibly, every soundtrack released this entire year) with yet, another alluring, engaging piece of musical originality and musical artistry.
Rating: 4/5 Stars
Suggested Tracks: "Join Me On My Avalanche" ; "Send Off" ; "Rain"
Recommended If You Like: Dazzling musicianship, Friday Night Lights [Original Movie Picture Soundtrack]
Photos courtesy of Temporary Residence LTD and Explosions In The Sky.