When it comes time to add a furry family member to our home we have plenty of options, but the most popular ones are usually pet shops and animal shelters. Although, the long-standing battle between these two seems to only be titling more and more in favor of animal shelters. All the perks that draw people to pet shops have in most cases been adopted, (pun intended), by animal shelters now, too.
Chris Gallegos, public relations manager for the Dumb Friends League in Denver, shared why shelters are always the better option:
1. Convenience:
Shelters make transitioning your new buddy to his new home super easy. While a pet store would have carriers and leashes available for purchase, also very convenient, the Dumb Friends League has a different approach. "You get a temporary leash or carrier [and] a temporary coll
ar and ID tag," he said. People would still need to pick up more permanent versions of these products, but the pressure to immediately purchase them on the spot, (at the same pet store you purchase your pet, for example) offers the opportunity to shop around for the perfect pet products.
2. Value:
The adoption package at the Dumb Friends League exceeds $500, according to Gallegos."The fee includes spay or neuter surgery, microchip ID implant, initial vaccinations and a medical examination for general good health," he explained.
3. Education and Support:
Health support for 15 days post adoption, behavior advice from trained counselors, and a free office visit to a participating member of the Denver Area Veterinary Medical Society, are all also included in the adoption package at the Dumb Friends League, a
ccording to Gallegos. "Another thing to remember when adopting is choosing an animal that fits best for your lifestyle. That is something we do with every adoption council. We make sure the pet you are taking home is the best match for you and your pet," he added.
4. Pay-it Forward Points:
"Adopting rather than purchasing a pet means that you'll give a second chance to a four-legged friend that needs YOU…and you'll be making room at our shelters for another homeless animal," Gallegos said.
[People] should know that pets are part of their families and should be treated like members of the family.— Barbara Galaviz-Duarte.
Still not convinced why more and more people are opting for adopting a pet rather than purchasing one from a store?
5. Variety:
Jill Brown, community partnerships manager for the Denver Animal Shelter, shared another reason shelters rock. "A lot of people think they need to go to a breeder to get a specific breed or "purebred"— that's just not the case as we get a HUGE variety of animals in our s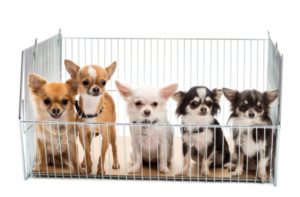 helter," she explained.
In addition to sheltering dogs and cats of all ages and breeds, the Denver Animal Shelter has many other animals available for adoption, as well— rabbits, gerbils, hamsters, guinea pigs, rats, turtles, frogs and mice— according to Barbara Galaviz-Duarte, adoption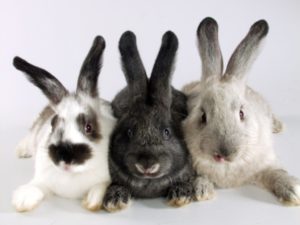 coordinator for the Denver Animal Shelter. There's a reason why their range of breeds and animal types is so expansive, too."We [are] an open admission shelter, which means that when the private facilities are full they could refuse to take animals, we cannot. If we are full we must make room for any new ones that come through our doors, and not only are we a shelter, but we are animal control for the city & county of Denver as well," Galaviz-Duarte said.
Last year, we adopted out 10,948 cats and kittens, 11,176 dogs and puppies, and 1,215 small pets. Because we just started adopting out horses, we don't have an official number just yet.—Chris Gallegos.
Both Gallegos and Galaviz-Duarte said summer is one of busiest times in terms of the amount of pets they adopt out. "The summer months are always busier, but that's because we have more animals in the summer time," Galaviz-Duarte said. Gallegos agreed, "Adoptions tend to pick up during the spring and summer months, mostly because that is when the Dumb Friends League sees an influx of pets (cats/kittens) come in."
So if you're planning on adding a pet to your family, now is the time to do it— and adopting one still seems to be the best way, too.