Def: funk (n.) US slang for a strong, foul odor. 
Perhaps "funk" music is categorized as such because it feels so damn good that it causes one to make the same face that one would also make when catching a whiff of a strong, foul odor. The musicians, the audience. Even the sound guys. When the music climaxes to the point of severe funkiness, a grimace revealing glorious disgust crosses their face and pleasure is displayed as disbelief, as the listener's head shakes from side to side with that bouncing bass and screaming keys. How do they sound so good? It feels so natural, so right.
This is what happened last night when a troupe of famed local Colorado musical talents took the stage at Cervantes' to pay tribute to the great Mr. Funk: Herbie Hancock. The Motet's Dave Watts, Joey Porter, and Garrett Sayers teamed up with Dan Schwindt (Kyle Hollingsworth Band), Jason Hann (String Cheese Incident, EOTO), and Dominic Lalli (Big Gigantic) for a dynamite evening honoring one of the greatest musicians of our time. Herbie would have been proud.
Hann slammed on various percussion and bells with fists of steel like Animal from the Muppets towards the front of the stage while Dave Watts coolly pounded on his own drum set from the back, creating a vortex of high charged beats that propelled the music with gale force. Joey Porter did what he always does and danced smartly in place while laying down the most brilliant keyboarding and synthed-out singing. Schwindt wildly shredded the guitar and Garrett Sayers fingered that bass and made that face all night long. You know the one. The funkface. But it may have been Dominic Lalli's performance that stole the show. His bouts of saxophone solos were captivating and impressive and left him schvitzin' and smilin' in between songs, cheering along with the audience and beaming at his fellow compadres.
"The music scene in Denver is so good because of you guys!" the gang announced happily to the audience before they wrapped up the set close to 2am.
Don't miss the guy's next Herbie Hancock Tribute at Hodi's Half Note in Fort Collins on Wednesday July 24 and the following night at the Boulder Theater on Thursday July 25. Tickets are only $15/adv and it's an all ages show.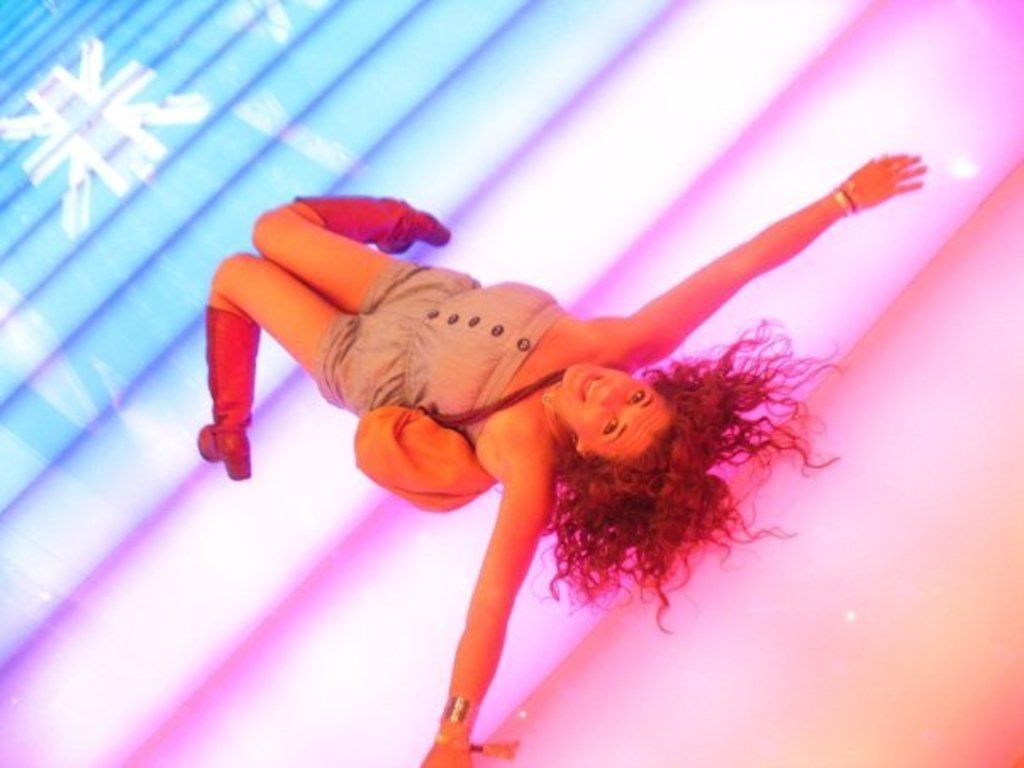 Allison Cohn loves gold spray paint and nonsense. She also has a very difficult time sitting still and keeping quiet. She can often be found dancing like a fool when she isn't hiding out in her mountain lair or gallivanting around the globe.