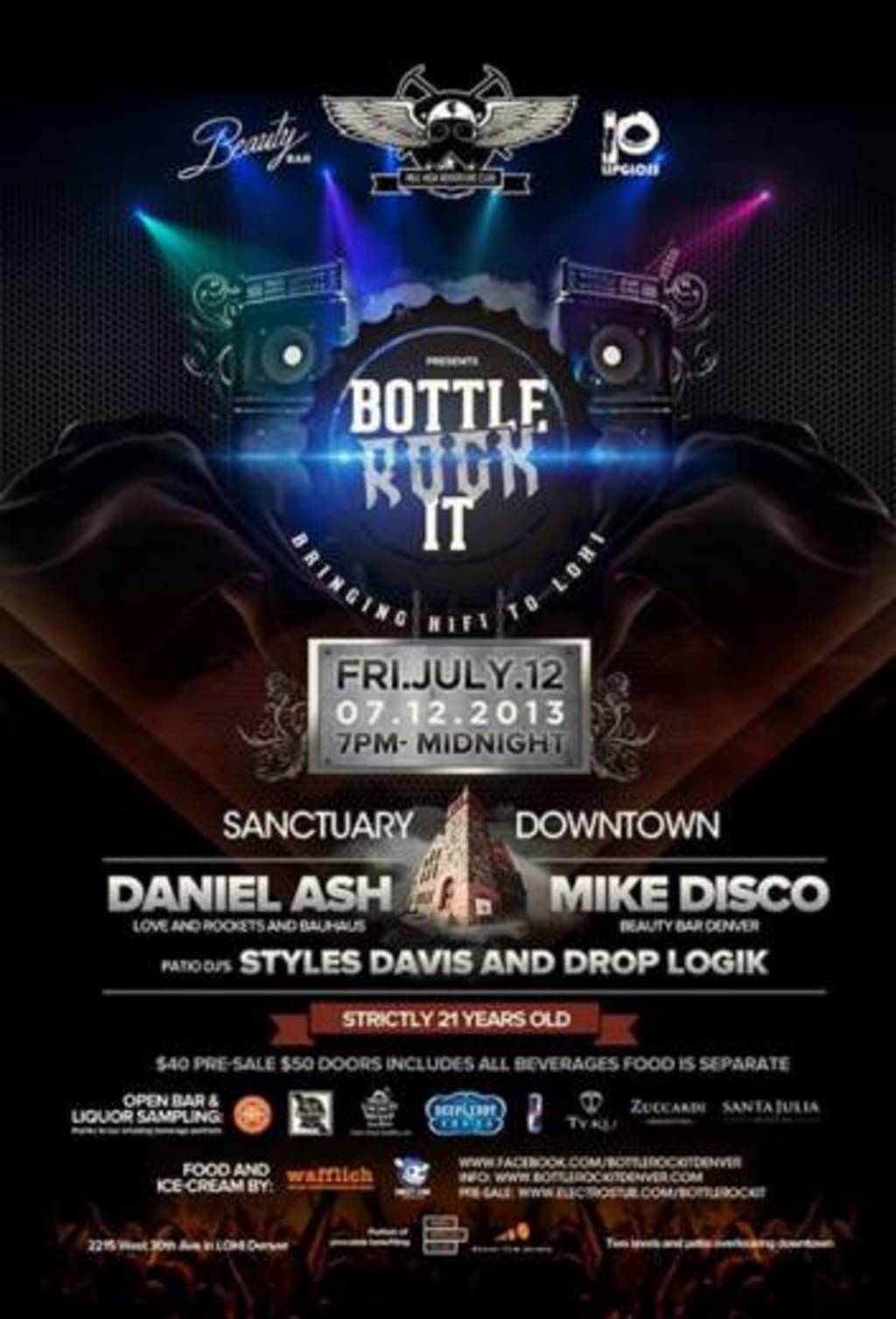 Any Mile High Music fanatic can tell you a number of venues across the city to catch live music on any night of the week. From the SoCo clubs in the Golden Triangle and dive bars in RiNo and South Broadway, to mid-sized venues like Ogden Theater and Fillmore Auditorium in Uptown, Denver has no shortage of amazing performance spaces.
Except for LoHi. An area rife with Denver's trendiest real estate, shops, eateries and bars seems shockingly absent of  major music venues.
Mile High Adventure Club (MHAC) hopes to change that with Bottle Rock It, a music event series hosted by Beauty Bar Denver, Lipgloss and Castle Searcy. Combining philanthropy, international talent and top-shelf liquor, Bottle Rock It is poised to rock LoHi's music scene. Daniel Ash of legendary band Bauhaus will perform at Bottle Rock It's launch party this Friday alongside local producers and DJs, Mike Disco, Styles Davis and Drop Logic. Lipgloss founder and resident DJ, Michael Trundle aka boyhollow has booked a solid lineup of indie dance giants for the event series, including Matt Tong of Bloc Party for August's event.
Ticket holders will enjoy an impressive open bar courtesy of Red Bull, Deep Eddy Vodka, Breckenridge Brewery, Pabst Blue Ribbon, Tyku Sake, Peach Street Distillers, and Santa Julia & Zuccardi wines. Wafflich and Sweet Cow will also be on site with sweet and savory bites. Modeled after a Las Vegas-based event series of the same name, Bottle Rock It will take over The Sanctuary Downtown the second Friday in July, August and September.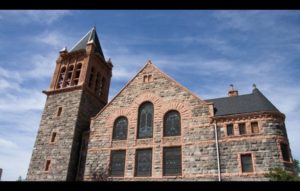 Not familiar with The Sanctuary Downtown? The active non-denominational church sits across the street from Linger and is as much of an event space as it is a place of worship, says Beauty Bar Denver co-owner and MHAC member, Noah Ray McMahan.
"This Sanctuary Downtown is a space LoHi will love," McMahan says. "The patio is especially amazing. It still has the downtown city view that many other spaces have lost due to development in the area."
Bottle Rock It's cutting-edge space isn't the only aspect that sets it apart from other weekend music events. Proceeds from each Bottle Rock It show benefit The Sanctuary Downtown and Cool Earth, a nonprofit that raises money for Amazon preservation by hosting global extreme races. MHAC hopes to raise enough funds with Bottle Rock It to attend Cool Earth's next major race, The Rickshaw Run, 2,050 mile pan-Indian adventure.
"MHAC seeks to enrich it's members lives by respectfully experiencing other cultures and expanding their personal comfort zones via thrill-seeking activities in the United States and abroad," McMahan says. " The Rickshaw Run is easily the least sensible thing to do with two weeks. We are hoping to get together multiple three or four person teams and compete in this endurance challenge."
A portion of Bottle Rock It's proceeds will also benefit Denver-based causes. Friday's show will serve as a fundraiser for Denver Film Society and August's event will benefit Denver Museum of Contemporary Art. The final event in September will benefit Denver Art Musuem via Culturehaus.
"Bottle Rock It is a new, exciting event for Denver's music lovers – especially those living in LoHi – who want to experience an amazing venue, international DJ talent," McMahan says. " Our hope is that people will experience live music in this untapped venue and feel good about supporting local and international non profits."
Tickets to Bottle Rock It are $40 presale at: www.electrostub.com/bottlerockit or $50 at the door. Door open at 7 p.m. Event ends at midnight. For more information, visit: www.bottlerockitdenver.com  Exclusive to 303 Magazine readers: Use discount code "303" for $35 presale tickets.