Australian DJ Stu Tyson, better known as BassKleph, is playing Beta tonight, July 11, for his second time. 303 got to catch up with the Aussie before his performance.
His shows are all about the show.
BassKleph understands the importance of putting on a high-energy performance, making sounds the audience can see. Rock music has known of this nuance to the live experience for years, but it seems EDM has yet to catch up to it.
But Kleph knows what it's all about: to show the people just how complex and exciting electronic music can be, creating live beats and jams. Dance music is getting closer to the high bar that instrumental rock music has set since the first Neanderthal hit a rock with a stick and danced around, drunk on the madness of rhythm created through physical movement and sound.
Check out BassKleph rocking out on his drum machine, playing "EPIC" at Yost Theatre, OC in 2012:
"I just got back from Australia, playing a bunch of shows over there, which was really fun getting back to my home country. I've been based here in America for a year and a half now, and I haven't really been back so," BassKleph said.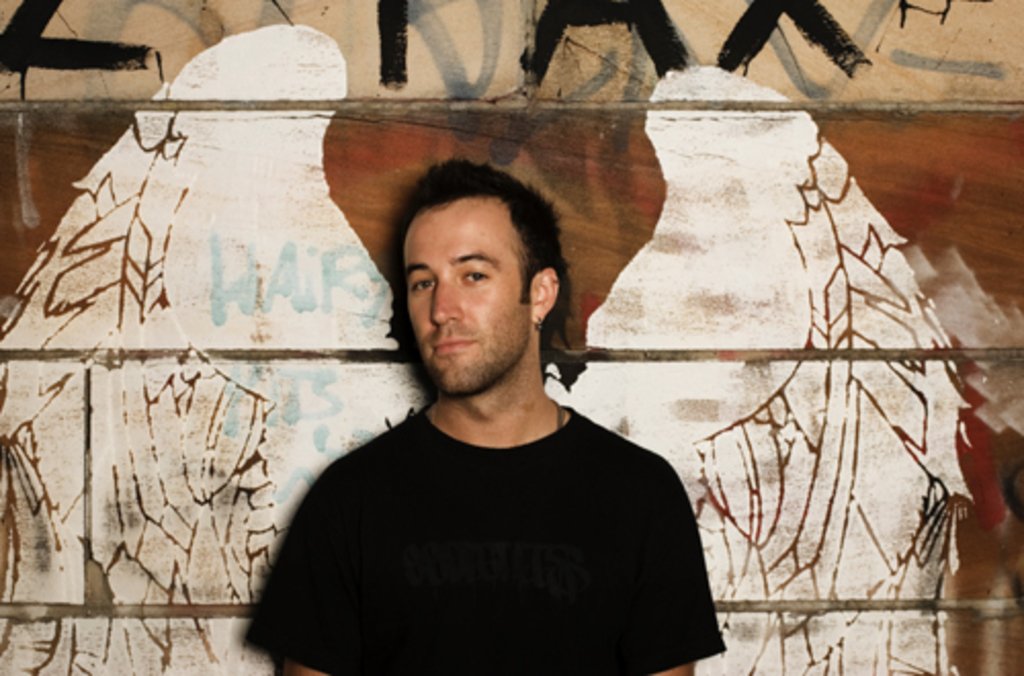 303: Being that you're originally from Australia, what would you say the primary differences are between the music scene there and here?
Places tend to be bigger here, I think that's the main difference. Aside from that, there's a lot more similarities. People are fun and out for a good party, good time. They rock out at shows. I've been touring here for about three years, on-and-off before I moved here. I always loved the shows, just the way that people really get into them. It reminds me of Australia, and that's the thing I love about it. But some of the clubs over here are just on such a massive scale. It's incredible, and just blows me away. It's been great.
303: Have you been to Colorado much?
Yes, twice before. One of the times was at Beta. And Beta is incredible. I'm excited to come back and do it again. That's such a cool club. Everyone that turns out are just over-the-top incredible. Last time was unreal, and I'm looking forward to showing them all my new stuff.
Everyone that turns out are just over-the-top incredible.
303: Can you explain your musical process?
I'm mostly working on a program called "MASCHINE," which is kind of a drum machine. I use that with live. Then I finish that up in Ableton. That's if I'm doing it all by myself, though. I've been doing a lot of collabs these days. Sometimes we're working together to come up with the initial vibe of the song. Other times I'll write a whole instrumental track and then find someone to do vocals for it.
303: You mentioned doing a lot of collaborations, that seems to be the thing this year. What do you think about that?
I really like them. I think they make everybody grow. There's really only positives that come from it. You create things that you wouldn't create if you were doing it by yourself. Just having somebody in the room there, sharing their opinion or someone to bounce your ideas off as well can really influence how you write. When you're collaborating you're making something you wouldn't make by yourself. You usually some really good things in the process that you can then apply to your solo work. The music becomes more interesting as well. If nobody works together it could become boring. I used to play in bands, I was in that whole scene. We would write our album separately and tour as a band. I wasn't in to them. It's fun having your band mates around, but you only have those couple of people you work with. It's very monogamous in a way. In the DJ world, you're all separate artists, so you're all allowed to work together, you can collaborate with whoever you want, whenever you want.
 In the DJ world, you're all separate artists, so you're all allowed to work together, you can collaborate with whoever you want, whenever you want.
303: Going forward, what your aspirations for the future?
There's a bunch more releases coming up this month. One called "I Want More," coming out on One Love. Another one called "Going Crazy." There's lots of tracks coming out. There's another collaboration coming out, one I'm really excited about, with Tommy Trash. He's one of my good buddies from Australia and we've finally gotten around to working together. More touring. We're going to expand on the live performance. I want to take that to the next level, and start performing more of my own tracks. More performances and videos. There's a lot of stuff going on.
Check out BassKleph's latest single: