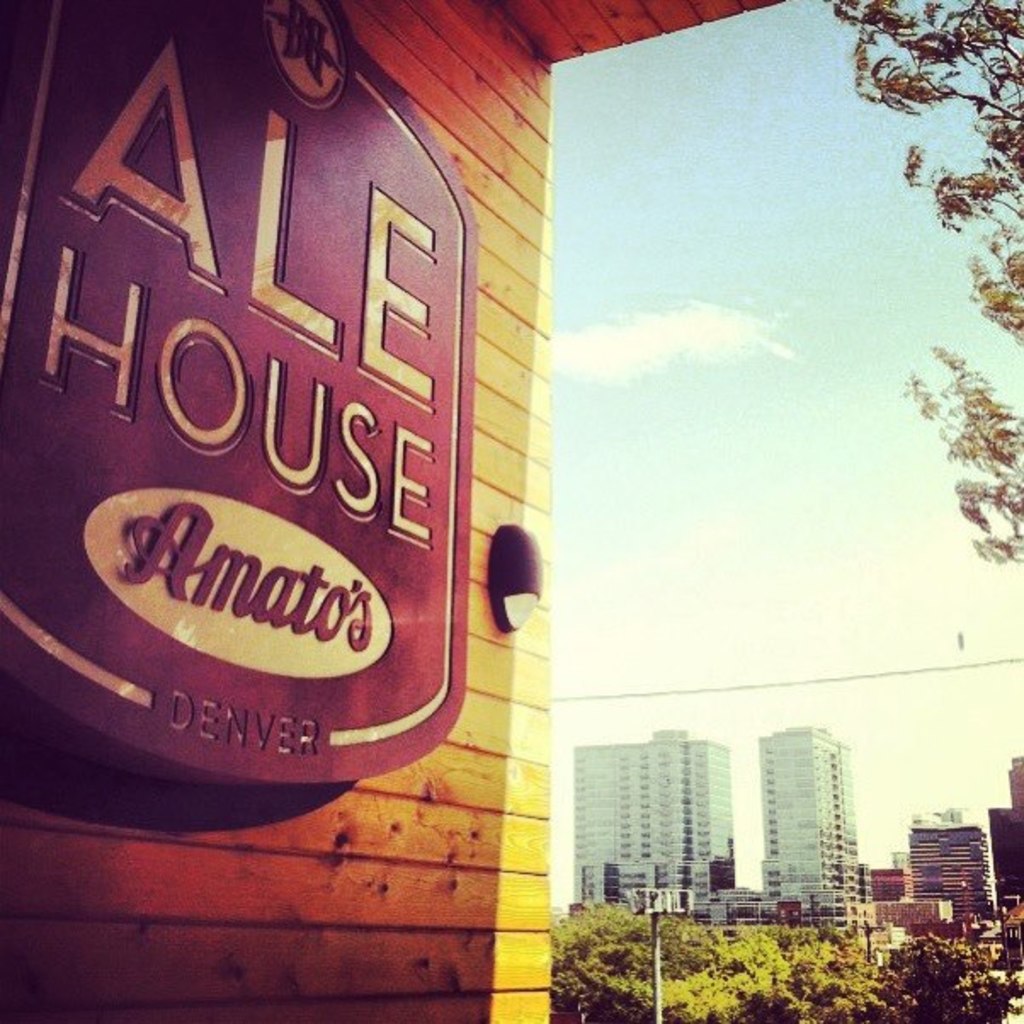 What: The Ale House at Amato's
Where: LoHi at 2501 16th Street
Don't Miss: Try one (or more) of their 42 beers on tap while sitting on their rooftop patio. Also don't miss their pig roast on July 16th.
I have something to admit to you: I'm a fraud. I am not a Denverite. I'm not even from Colorado. I actually come to you as a Chicagoan who has lived in Boulder for the past 6 years. I am literally writing from the huge desk that is crammed into my tiny garden level apartment, stuffed between my closet that's spilling with shoes and bags. I am so tolerant to this lifestyle that my boyfriend's paraglider has found a permanent spot on our guest bed…HGTV would not be impressed.
But that's all about to change! By the end of June we will be moved into our spacious three-bedroom house in the Highlands area. I will be reunited with the city life that I was accustomed to while growing up near Chicago (GO BLACKHAWKS). I am so excited to explore everything that Denver has to offer, especially the restaurant scene since I consider eating and drinking to be my two most important forms of relaxation.
My boyfriend on the other hand is not as ready for the city life. He is a Colorado native and the outdoorsy type of guy who would rather brew his own beer than go to a fancy restaurant and spend $15 on a martini. I thought I would ease him into the city life by slowly introducing him to Denver via all the wonderful food and booze that the city has to offer. 'Table for Two' will chronicle our endeavor as we transition from the Boulder hippie life (kale cupcakes, anyone?) to the Denver high life that I've been longing for.
I chose the Ale House at Amato's in LoHI as our first outing because a longtime friend  recommended it.  We decided to go on a Thursday evening. He got to the restaurant in his typical after-work uniform of a flannel shirt and jeans and we did not look out of place. Turns out it was right up his alley and the perfect place for our "first date" in Denver. If you are looking for a casual dating spot that doesn't compromise quality, The Ale House is your new abode.
The Ale House is the restaurant child of Breckenridge Brewery. While the Breck logo is prominent throughout the space, The Ale House still maintains its own identity as a great local spot. We were seated upstairs on their rooftop patio that looks over the city across I-25 from downtown. After a long day at work, we were both looking for a drink. Luckily, their beer menu boasts 25 local breweries so I opted for the Breckenridge Agave Wheat. My guy got the Dry Dock Hefeweizen. Had we not had to drive home to Boulder, we would have definitely tried more. Not a beer drinker? They also house a creative wine and cocktail menu – something to ease the dating jitters (just don't overdo it – no one wants their first date to be reminiscent of a spring break trip to Cabo).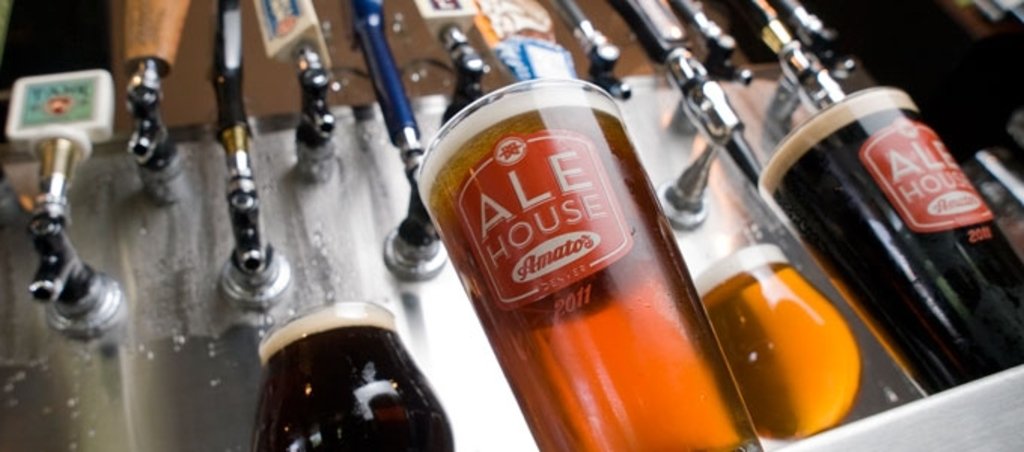 We started out with the ale brushed pretzels. Served with agave ginger mustard, cholula jalapeno cream cheese and house made berry jam, there was enough spicy and sweet flavor to satisfy any and all cravings. My boyfriend announced loudly that he was going to "get weird with it" and try all three sauces at once. He then proceeded to create a saucy pretzel concoction and shove it into my face to try. Not something I would recommend for a first date to all of the guys out there, but to each their own.
Mike Arminio, The Ale House's Bar Manager, recommended the Mile High Burger. It's a patron favorite on their menu and ordered on the regular, and we could see why. Another awesome combination of spicy and sweet, the beer steamed beef patty is topped with duck bacon (yeah, you read that right), jalapeño goat cheese, caramelized pomegranate arils and onion strings. That and the side of perfectly crispy fries, and my boyfriend was sold. We also weren't covered in grease after finishing – a great plus.
I ordered the Blackened Cobb Salad. Now wait, don't judge me. I'm not the girl who orders a salad at every meal and I don't think I've ever ordered one on a first date. Might as well show the guy what he's in for, am I right? I can however appreciate a good salad from time to time. Especially one that is loaded up with blackened chicken and bacon, mixed with fresh greens, avocado, tomatoes, boiled eggs and truffled blue cheese. This salad was the exact opposite of dainty and was super satisfying and filling.
We may not be a new couple by any means since we've basically been living together in a Boulder bomb shelter for the past year. But this was a great first date in Denver and would be a great place for an actual first date if you were looking for a fun and relaxed atmosphere. "We are always looking for the latest trends in beer," said Arminio, as we sipped our microbrews and watched the cars go by. "There's always people up here, hanging out. People love drinking outside in Denver."
Yep, I think we are going to fit right in.