What: Wines that you shouldn't miss this summer.
I have discovered a few bottles of wine that are a must for your next picnic!  Red wine seems to get a bad reputation in the summer months, but the right red wine will launch your BBQ to new heights.  Remember to serve them at the correct temperature to really revel in all the wine has to offer.  I typically chill my reds for about 20-30 minutes in the refrigerator if my house is exceptionally warm, or before I take them to enjoy outdoors.
The wines that I am raving about all come from Italy and Portugal, both very warm wine growing regions.
Marchesi de' Frescobaldi Nipozzano Riserva Chianti DOCG

Chianti has always been considered one of Italy's most versatile and affordable wines to pair with food or savor on its own.   This wine has 91 points in Wine Spectator and is the perfect choice for foodies.  It pairs beautifully with BBQ'd meat, beefy stews, and aged cheeses. Full-bodied and luxurious, this superbly made Chianti contains floral notes with hints of dried plum and raspberry that entice the senses. $19
Luce della Vite Lucente IGT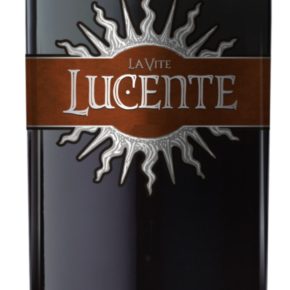 Lucente  is the perfect balance of Merlot (75%) and Sangiovese (25%) with dark, fruity notes that showcase the perfect Italian expression of these two varietals when paired together. There is a lot of berry on the nose and the palate, with herbaceous aromas of mint and sage.  It has some great structure that can stand up to the grilled meats common in the summer. $29
Because I had to throw a white wine into the mix.  This crisp wine from Portugal is a gorgeous wine that begs for the foods of summer.
Kopke Douro D.O.C. White 2011
It has an intoxicating aromatic expression.  White fruit, citrus, and tons of minerality.  It is a very balanced wine and has high acid with a long finish.  I would eat almost anything savory with this wine.  It could stand against cheeses, grilled fish, grilled vegetables, and salad.  I love a wine with the minerality that this has in abundance! $16
Doural I.G.Regional Duriense Red 2010
Deep ruby color with violet rim. It is bright and fruity on the nose with a hint of spice.  Cherry on the palate with a great balance and acid.  This wine would be excellent with red meat, roasted fish, and cheese.  The quality of this wine is a steal at only $9!
Pack these wines in your cooler to enjoy creekside after a long hike.  I love summer wine drinking!  And it feels good to have red wines in my rotation to accompany food from the grill.  Italy and Portugal have you covered!