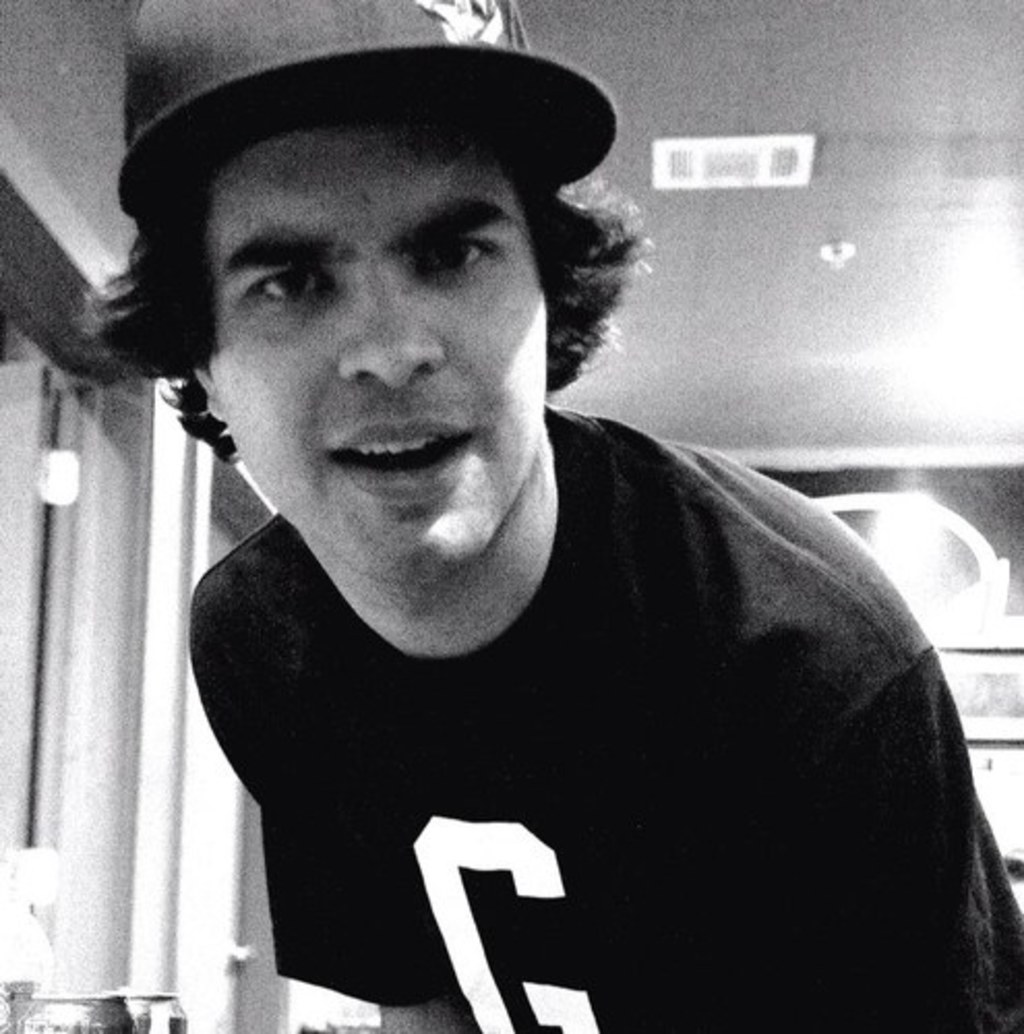 303 caught up with Datsik, one of the biggest names in electronic music today, who was sitting in a recording studio, working on a new 7-track EP, specifically on a collaboration with DJ Paul from Three 6 Mafia.
"It sounds like dubstep meets trap meets hip-hop. It's really weird, but cool. I think it'll get a good reaction, so I'm pretty excited," Datsik said.
Datsik is playing two nights, Friday, June 14, and Saturday, June 15, at the Ogden for the Firepower Laser Show. The first night he's playing with Bare Noize, Shiftee, and Shank Aaron and BAR9, CRNKN, and Dayquill on the second. Advanced tickets are $25. $30 at the door.
"Right now we're putting together my next tour, which is going to happen in the fall, and I'm basically aiming to launch my next EP before I go on tour again. So I think it'll probably be in September or late August," Datsik said.
His last release, was entitled Cold-Blooded EP, so he said the next one will be called the "Hot-Tempered EP or something like that. I might then group them together and sell them as an album, I haven't decided yet."
303: Your previous EP, how are you feeling about the response you've gotten from that?
Actually it was really interesting, because I did an album about a year ago and I wasn't trying to go for really dark stuff. I was trying to do something more like appealing to more people, so I kind of veered away from making dark music. But then on the Cold Blooded EP, I just said, "Fuck it, I'm just going to go full on and make dark stuff." And I did that and put it out via my record label, Firepower Records, and it ended up selling like crazy over-top of my album. It dominated the sales of my album. It hit #1 in iTunes US. It was pretty crazy to see. It opened the doors to making more moody stuff and knowing that it will do well.
303: What are your thoughts on the Denver music scene and the response you've gotten here?
Honestly, I've always said Denver has the best crowds. Denver dubstep is pretty much unrivaled. It's mind blowing every time I come back. Whenever I tell my friends or other DJs I'm going to Denver, they're always jealous. It's sick. The crowds there are just awesome. Nothing bad to say about Denver.
303: What is your process for creating tracks? Can you walk us through your methodology to making music?
It usually starts with a cool sample or I'll screw around with a synthesizer until I get cool noises. I do everything in the box, on the computer, so when I find something cool, I save the patch. And then I screw around, trying to get some kind of rhythm happening and then focus around that. Every track is really different, for example if I find a cool vocal in a sample, I might base it around that. If I'm working with a sample and it's around 100 bpm, I might make a hip-hop track. But if the vocal sounds like it's around dubstep, then I'll make a dubstep track out of it. Then make some drums and get a loop going. With the basses, I end up putting the basses in first and then working backwards and then writing the melody over top. Everybody has different ways of doing it, but that's my process.
303: What's your background in music?
I've never really had a 'musical' family. But when I was really young, my dad was really into high-end audio equipment and then I had two older brothers who were really into hip-hop. When I was young, for my sixth or seventh birthday, my dad put a sound system in my room and he said, "If you can set this up by the end of the day, you can have it." I ended up figuring it out and I've been playing loud music ever since.
I've been playing loud music ever since.
303: What are some artists you look up to?
I've always been into the Wu Tang stuff and all the west coast shit. Dre, Snoop and Biggie. I've always been interested in hip-hop, that's where all my roots are.
303: What about contemporary artists?
When I first got into dubstep, I was really stoked on the stuff Rusko was making and BAR 9. I kind of took inspiration from them and then did my own thing. But now, it's really hard to say. Whenever someone makes something really fresh in the dubstep world, it always gives me ideas. I take their idea, flip and reproduce it, but I always end up with something completely different and new. It's a really weird process, but that's how I've always operated.
303: How do you see the future of dubstep and EDM?
It's already taken such a crazy leap. From dubstep to trap music. It's kind of interesting because it feels like it's going in reverse order. In the UK, first goes the minimalist stuff and then the heavy stuff, and then going into different stuff like house and whatever else. But dubstep in America started with the really heavy, noisy stuff, and now it's moving backwards into trappy, minimalist stuff. It's in such a weird state, and who knows where it's going to go. Who knows how long trap is going to last. It's a lot bigger in North America than it is in Europe, just because America has such a crazy southern influence. We've always had that hip-hop swag ingrained into us. Who knows? I don't know if it's going to be Europe that pushes or forward or America at this point.
It's in such a weird state, and who knows where it's going to go.