This week the energy tells us so very clearly that it is time, and it is needed, that we down tools and get laid back (and laid, too, if that is on the table, or the floor, or the kitchen bench).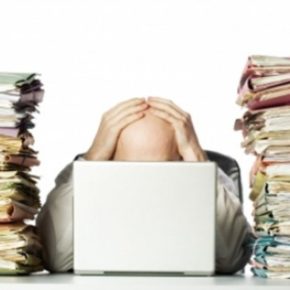 We have all been through some tough, confronting issues, tests and lessons over the past months, and if we do not stop for a break and to enjoy the rewards of our efforts, we risk overloading our systems, and that usually means getting sick. That forces us to take a break.
Far better to do it on your own terms, and that means lots and lots of pleasures, big and small, of any kind. Note that sensual means 'of the senses'. Stimulating and exciting the senses is the source pleasure… smell, sight, taste, touch and hearing being the basic senses. Feed them in all ways with quality – wine, food, massage, sex, sensual clothing, music… whatever pleasures you. No rules, just enjoyment.
Of course, first you have to break the first rule of America, which is: "Thou shalt not have fun, because thou shalt work thy butt off until you die." Note that America is the only advanced country in the world with less than 4 weeks of fully paid annual holidays. Good old Calvin taught everyone that only through work could they die and go to Heaven: the good old Protestant work ethic.
Well, you are welcome to it if you want it, and if you choose it you will die, seven years  younger than other advanced populations in the world. On the other hand, if you want to enjoy life along the way,
then all you have to do is to practice that. Stop and have fun. Take time for you and loved ones with no distractions. Play together. Cook a meal or plant some flowers. Go for a hike or sun in the sand. Do your pleasure and where possible, share it with others as an add-on pleasure.
My promise is that you will live longer and enjoy doing so much much more. The irony, of course, is that you will also enjoy your productive time – work – and be far more creative at it.
So get playing.
For your weekly astrology, free videos and more, visit: http://www.aussierelationshipguru.com/
and like me on http://www.facebook.com/AussieRelationshipGuru.