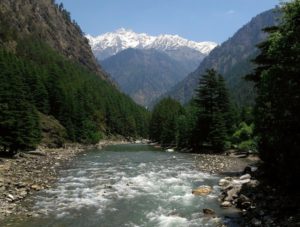 There are several ways to get to the Parvati Valley from Dharmsala: a local bus, an overnight bus to Manali (which would reach our stop, Kullu, at about 3am), or a hired taxi. My prior experience riding an Indian local bus was last year in Kerala. The supposed length of time to travel between Varkala Beach, where I had been staying for three weeks, and Amma's ashram located in the famous backwaters, was about two hours. I could have simply taken the train. Instead I navigated on blind faith and encouraging waves from strangers who spoke and understood little to no English via local bus. Miraculously, I made it to my destination by nightfall, having left just before noon. One taxi, two local buses, and an over priced tuk-tuk ride delivered me literally into Amma's lap just after sunset, receiving my "darshan," the famous hugs that the saint is known worldwide for. The traffic was endless, the heat was unbearable, the personal space was nonexistent. I was lucky to actually have a seat and to be wedged between a kind Indian motherly type who kept trying to feed me snacks and the window. We sat bumper to bumper in the sweltering afternoon humidity and I hung my head out the window the whole time, meekly returning waves and smiles from passersby. "Look, a white person on the local bus! Ohh, ahh!" Needless to say, the local bus route wasn't my first pick.
As far as the sleeper bus goes, arriving in the middle of the night anywhere in India doesn't generally work in one's favor. Places tend to close up shop around ten and guest houses typically don't have a 24hr reception desk. That leaves the most favorable and expensive choice: taxi cab. So we splurged. And it was well worth it.
The eight hour journey through the narrow windy mountain roads from the backseat of a taxi was absolutely luxurious. There was no radio but the lone bell hanging from the rear view mirror jingled softly as it bashed up against the sharp tooth-like object dangling from a string next to it as we swerved and overtook and jostled around on loose gravel, blazing a trail through Himachal Pradesh. Our driver was a cautious and conservative man by Indian standards, which is good because there definitely weren't seat belts in the back. He wasn't overly liberal in his horn usage and waited for other cars to signal him with their turn signal, indicating it was okay to pass them, before accelerating around them. Blind corners and hairpin turns were abundant. So were the massive sputtering "Goods Carriers," ornately decorated trucks with their multicolored hanging chains and "Blow Horn OK" signs carefully painted on their backsides in flowery block letters. Giant sterile-looking tourist buses wobbled dangerously as we jetted past them with our windows down, warm air blowing exhaust in our faces. We took many a smoke break and snacked leisurely on butter biscuits and coconut cookies, sipping on mango juice boxes in the backseat like kids on a road trip.
Our polite driver would comment as we cruised through towns along the way. "Very famous area," he said in the small hill station of Mandi. "Very beautiful area," as we passed through valleys of pines, palm trees, cacti, and multi-level waterfalls. "Very cold area," gesturing up to the villages peeking out from rice paddies. "Apple garden," he nodded to trees as be passed. "Ap-ples," he repeated, in case we hadn't heard right the first time.
When we arrived in the small town of Kasol, nearby the temple town of Manikaran, we weren't exhausted or sore or cranky. The day long journey by taxi cost about 3,400 rupees (about $70). And the view from our balcony… swoooon! Kasol looks like Telluride's long lost twin brother: a cluster of guest houses, internet cafes, and a handful of dhabas stuck in a valley and surrounded by towering pine covered mountains with frosted jagged peaks in the not-so-far distance, complete with a rocky river rambling through thick of it all.
The subtle difference: the trash. While Kasol is one of the more pristine places I've been to in India, last night at dinner we literally caught a guy red-handed dumping full bags of garbage straight into the river. In all fairness, it's not like there's some local trash man that's going to come and collect it for him once a week. Out of sight, out of mind? Brother Telluride would be oh-so disappointed.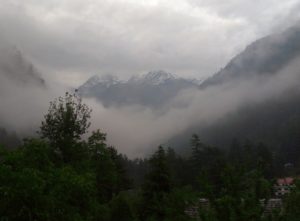 Also, there are Israelis everywhere. It is hard to determine the chicken or the egg of this scenario- pot plants grow wild in the Parvati Valley and the charras here is prevailed as the best in the world. The cream of the crop is referred to as "ice," because of the elaborate process of cooling the plant to acquire this brand of hash (or "cream" as the locals call it). Tourists and locals alike sit around in dim lit dens on floor pillows puffing on chillums relentlessly from early morning into late in the evening. This presents an ideal breeding ground for local trance parties to take place- and 'tis the season. Even when the multi-day, all night parties aren't going on, long after the dust has settled and the generators have puttered to sleep, the thumping bass is unavoidable, pulsating out of private balconies, eateries, and even from high in the hills above the town where even the most remote village guest houses have speakers on hand to accommodate their party animal clients.
In fact, as I write this it is still well before noon and I am forced to turn up the Paul Simon on my modest computer speakers to drown out the offensive electronica that is echoing through the Himalayas. To quote the infamous Israeli slogan that is well known throughout the travel scene, "Why like this?"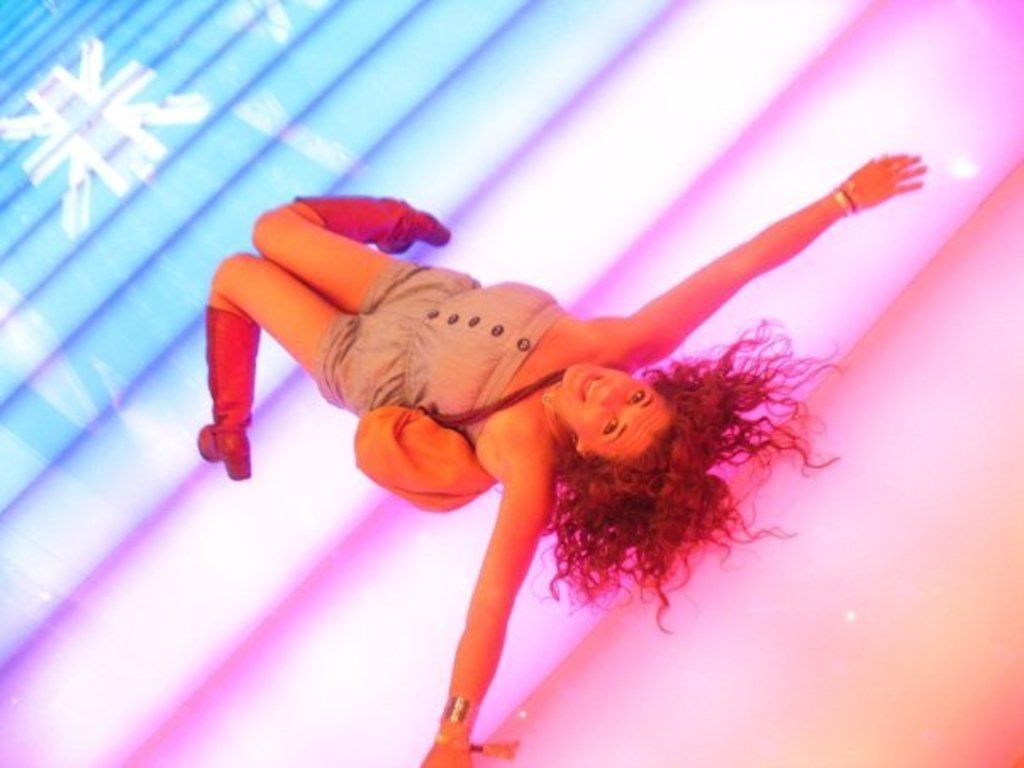 Allison Cohn loves gold spray paint and nonsense. She also has a very difficult time sitting still and keeping quiet. She can often be found dancing like a fool when she isn't hiding out in her mountain lair or gallivanting around the globe.