In a book that looks to spar harder than Nicki Minaj and Mariah Carey, comes the 30-Day Love Detox by Dr. Wendy Walsh. This book wallops the likes of outdated tech-free and subservient ideas in books such as The Rules and sucker punches He's Just Not that Into You by offering more straightforward girl gospel sans feel-good messages.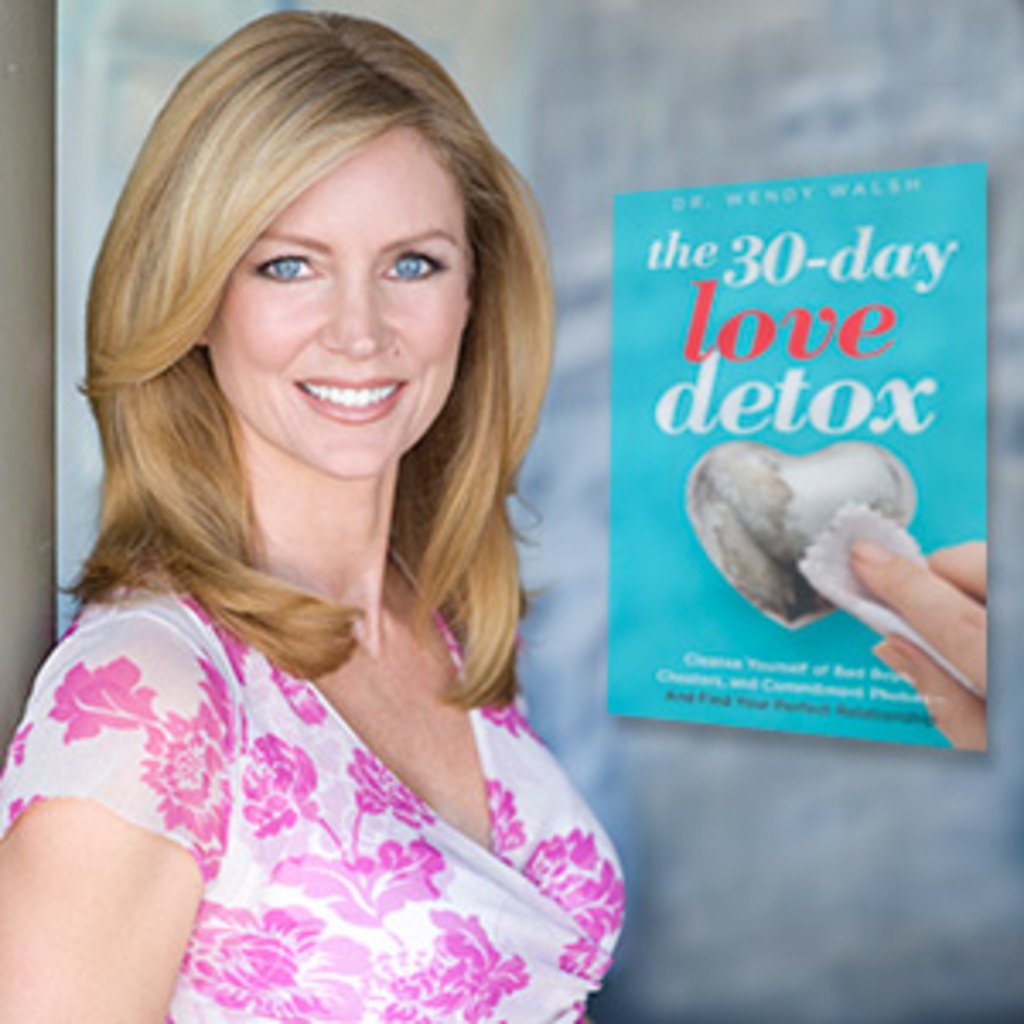 This no holds barred book looks at contemporary courting and love. It examines the way in which women are "giving up the goods" and ending up locked in commitment free tangos with scoundrel-ish suitors, or as Dr. Walsh calls them, "junk-food men." The book proposes (pardon the pun) that women seeking marriage are doomed if they don't prescribe to the idea of "slow love" or waiting to have sex until at least 30 days into the relationship. (Dr. Walsh found in her research that men and women who engage in bedroom boot-knocking within 30 days of meeting have a 90 percent chance of being broken up within the year. 90 percent ladies!)
Dr. Walsh has done it all-played the wife, girlfriend, live-in lover and ended up a single parent (which she explains in the book is best played as a "team sport.") The book exposes many of the misguided and misinterpreted love signals that women feed off today. Receiving late night text messages or an occasional email is not the equivalent of a solid union. Women, when faced with a sea of woefully loyal-resistant bachelors on the move, often relegate themselves to being a hook-up or a part-time girlfriend. Dr. Walsh cites many examples in her book of friends who were brutally strung along with false promises or half-hearted Facebook messages that they hoped would materialize into meaningful relationships.
In addition, Dr. Walsh explains that in the current state of the "sexual economy" men can often make conquests with no commitment and that sex is all too high in supply. Women that live with their men prior to marriage are also doomed to delayed motherhood or missing the mommy boat altogether or perhaps worst of all, sailing on the single mom boat indefinitely. Dr. Walsh doesn't recommend co-habitation and says that, "Women cohabitate as a stepping stone to marriage. Men cohabitate to save money and have regular sex."
Some women are even going so far as to sacrifice their own values to appease a man sexually, such as, committing sexual acts outside their comfort zones or sleeping with men who make them uncomfortable.  Brandi Glanville found herself doing the exact thing when she would make-out with her girlfriends to try and turn on and arouse her husband, Eddie Cibrian. Did her hard work pay-off in the love department? Not one bit. Cibrian went on to cheat on her with waitresses and dumped her and their children for a fling with more famous meal-ticket LeAnn Rimes.
The downside to women's liberation and all their sexual freedom is that they often forget that men don't place value or worth on something easily attained or acquired with no effort or work. Men like women they respect, trust and honor.
Dr. Wendy Walsh's book, The 30-Day Love Detox is available now.