As a kid growing up I always thought it strange for us all to be identified as being in a race: The Human Race. Then it made more sense as I realized most people just race through life towards some distant goal, then die. Not my idea of a fun time at all, so at some point along the way I announced that I was resigning from The Human Race and creating The Human Stroll, and invited others to join me.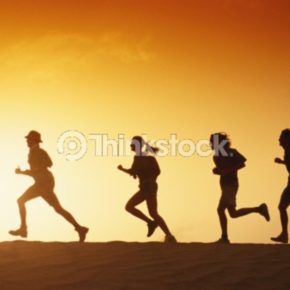 There are so many advantages to this. In fact I have yet to find one disadvantage, and it is easy and free!
Just slow down. The energy of the astrology this week says it is time. Time to give you the time to have the real pleasures and enjoyments of life, and not just more Stuff.
The problem with the Human Race is the better you do it the less human you become, because you have no time to attend to your human needs, no time really for other people, and your attention is more and more occupied with stuff instead of what matters to us people, like quality of life, rich experience, loving connection, deep communication and more. In fact these human things get lost and forgotten altogether.
We get to treat friends (such as they are), kids, work mates and others as competitors, obstacles, problems or resources to use when we are in a race and in doing so diminish and dehumanize them too.
Now, resigning from the Human Race to join the Human Stroll does require a powerful choice to a new lifestyle, and life. It usually means cutting back on costs so you do not have to work so hard to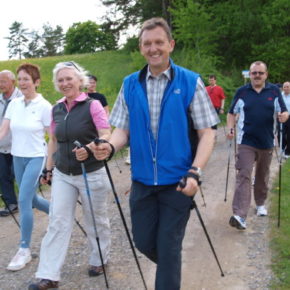 buy stuff and pay for it. So get a cheaper car if need be, buy less clothes and make-up, cut back on the mad work hours you probably do. Instead of going out to a restaurant get a bunch of friends to come over with some food and have a cook-up which will be cheaper, more fun, more relaxing and more human – more fun, loving and real.
Instead of rushing kids to so many activities each week make at least one activity be family afternoon in the park. There are lots of ways to empower the Stroll, including: walk more slowly and make eye contact and smile with people as you pass them. You will be amazed at how many of them are strolling too with enough time to smile back, giving you both a human moment.
You will live longer, be happier, have a richer life and more loving people in it with more real fun and pleasure. You will be living more in the Present, the Now, than rushing to the future. What a present to present to yourself!
Join me?  – Gregory Charles
For your weekly astrology, free videos and more, visit: http://www.aussierelationshipguru.com/
and like me on http://www.facebook.com/AussieRelationshipGuru.