LA-based disco duo, Classixx, returns to Denver tonight to share their effervescent summer-inspired remixes and debut original new material from their forthcoming album, Hanging Gardens. The pair – Michael David and Tyler Blake – are known for transforming nearly any song into a poolside ready track, and are making a special stop in the Mile High City before touring with The Presets and Dragonette next month. 303 caught up with Michael for a round of Q&A to discuss Hanging Gardens, working with Tyler, and his love for their Denver fans.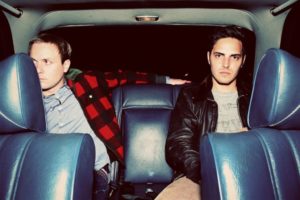 303: You got your start remixing tracks by other artists, but next month you are finally debuting your first full album, Hanging Gardens. What was it like producing your own music and what inspired the tone of the album?
Michael: Undertaking this album was one of the more challenging things we've ever done, professionally or otherwise. It's hard to explain why if you've never attempted it, but making a full length LP is tough. We take months on remixes and singles, so it wasn't a surprise that our album took a while to make. Having said that, we're really happy with it, and glad that we committed the time and energy. The album was generally inspired by our life in LA, friends, travels, records. It was specifically inspired by this Renzo Piano structure in New Caledonia. It was meant to be the cover of our record. We went in a different direction visually, but the title and sound remains Renzo inspired.
303: Are you nervous about the response you'll get to your original productions on Hanging Gardens?
Michael: We're not so nervous. We don't have huge expectations, but we think if you like our past work as Classixx, then the album isn't such a large departure. I think people we like it.
303: When it comes to remixing or producing a track, how do you and Tyler work with one another?
Michael: We come in with different pieces or references. Sometimes a minute or so of a groove. If we both feel inspired, we'll realize the song and see where it goes. Some songs call for vocals, others don't. There is no formula, we just try to work pretty consistently and enjoy our studio space.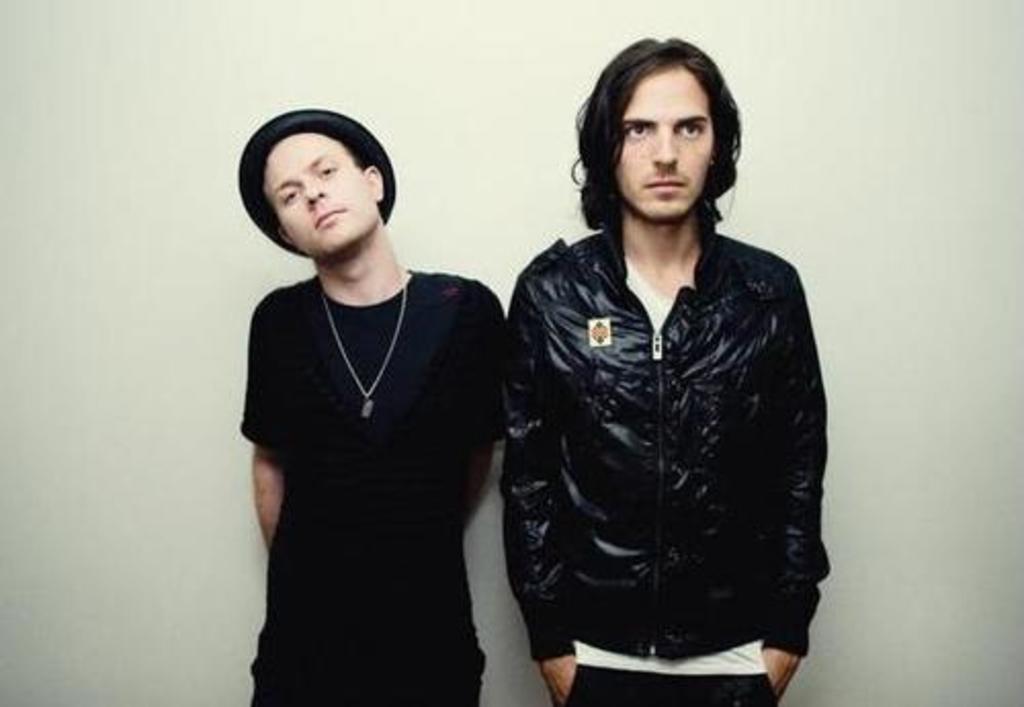 303: Several artists, such as Jerome LOL, have remixed "Holding On," the first single off your new album. Since you've spent so much time remixing other artists, what is it like hearing other producers remix your own original tracks?
Michael: It can be very rewarding. Jerome did an excellent job. I find that you can tell almost immediately when a remixer is inspired to do something great or if they're slacking. Losoul made an 11 minute remix for "Holding On." I would put his effort in the former category!
303: You just finished playing Winter Music Conference and Ultra Music Festival last month. What was that experience like?
It was really great! We opened the main stage, which felt sort of surreal because it's one of the largest stage plots I've ever seen. People were trickling in, but it was a huge audience nevertheless. We also drove out to the Florida Keys right after, so that was awesome.
303: You also played several parties at SXSW this year. Who did you hang out with and how did you spend your time when you weren't performing?
Michael: We were staying in a really awesome house with our friends, Superhumanoids. I really enjoyed drinking wine with them in a big house, recapping the day. We also shared road stories like old truckers. A fun time!
You've remixed various artists like Phoenix, Mayer Hawthorne, YACHT and Holy Ghost! Who would you love to remix next?
Michael: We don't have large remix aspirations. We firmly believe that some songs shouldn't be remixed, or even remastered! With that said, there are some voices that I'd love to isolate and add some reverb to. People like Kate Bush, Chaka Kahn, and Aaron Neville come to mind.
303: You toured with RAC, Cosmic Kids and Jerome LOL last fall on your Endless Summer tour. What was that experience like, and how will your new shows this Spring and Summer be different? 
The Endless Summer Tour was magic. I genuinely love all those guys, and miss them very much. We shared lots of loooong drives, crazy nights in strange cities, good/weird meals. It was the perfect bro tour.
303: You've played in Denver before. What has your experience been like playing in the Mile High City, and how do your fans in Denver compare to your fans elsewhere?
Michael: Last time we played at the Bluebird Theater. We don't play theaters very often, typically we'll be at a club. We were totally blown away, though. I think we may have done an encore, which is even more rare for DJs.
303: You also played at the first SnowBall Music Festival in Avon, Colorado in 2011. What was your experience like playing in the snow?
Michael: That was one of our favorite gigs ever! It was such a diverse lineup, especially in the electronic tent. We've found that people in Colorado don't really discriminate as long as there is a good groove or feeling. Our set at SnowBall solidified our love for Colorado.

—
Classixx plays at NORAD Dance Bar tonight with option4, Keepers, Uncle Buck and iowno. Tickets are $15 and available at the box office.