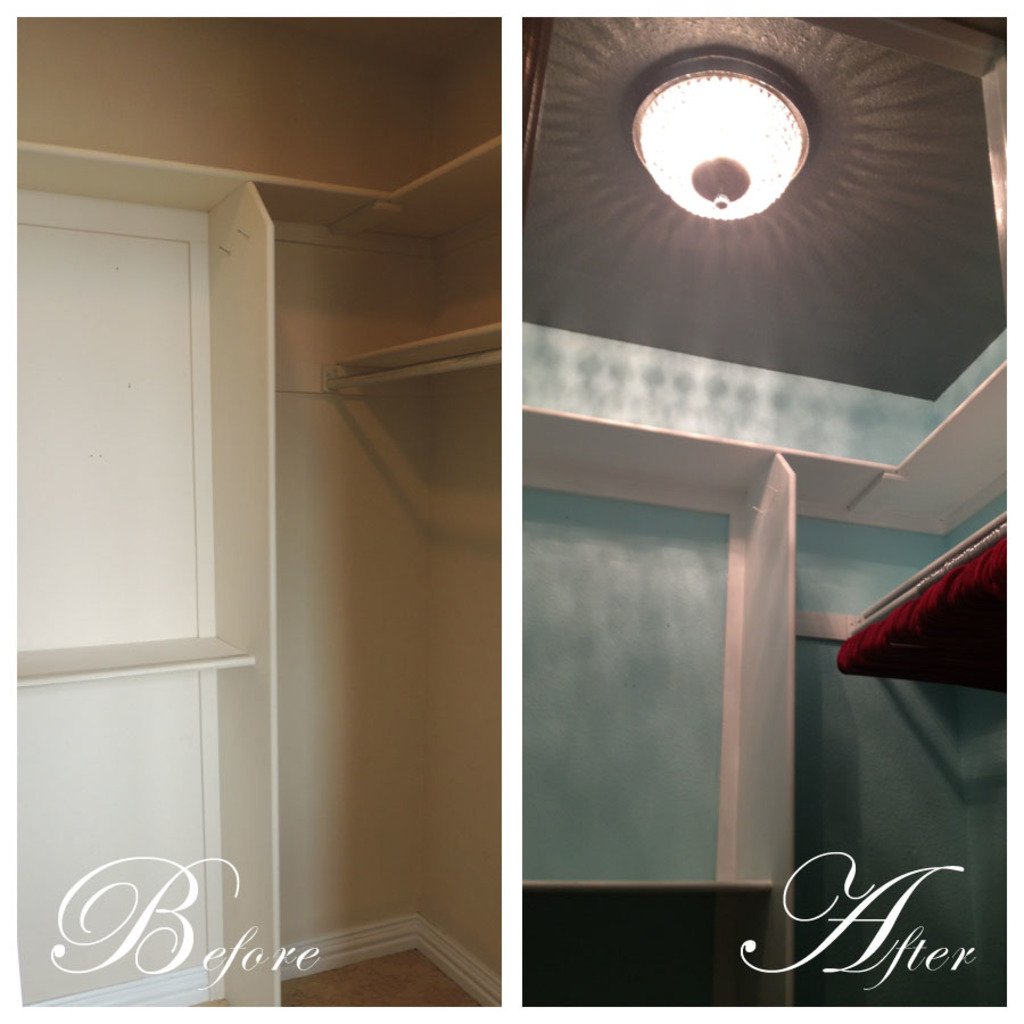 As Liz Finkelstein of Mile High Style recently told me, the closet is "a very vulnerable thing," yet despite that, I find myself about to bare my soul to you all.
After last month's Couture Décor column on dream closets, inspiration struck; I decided it was time to confront the "monsters" living in my own closet.
Let's be honest, I dreaded the thought. The thought of lugging my weight in clothes around ten times over and attempting to stuff myself into my freshman year "skinny jeans," sure did not sound like a day in the park.
The sight was not pretty. My closet was beige … very beige, jam-packed and chaotic. And because I am a self-professed clotheshorse, finding a simple white T-shirt was a morning scavenger hunt in and of itself.
The space needed DIY overhauling, as did the inventory.
The hodgepodge of mismatched hangers persisted as the eyesore. Between the plastic tube ones in fifty shades of childish and the wire dry cleaner ones that say "We <3 Our Customers" – which, by the way, there is nothing to <3 about – the closet was out of sorts.
Silk dresses hung alongside workout gear and sorority archival tees, and do not get me started on the jumble of seasons. I must have broken every rule in the manual to managing one's closet.
But, by applying the sage advice from the experts – professional organizers, closet designers and personal stylists – I gave my closet the same TLC we give to the rest of our homes.
As Polly Lestikow, president of the Colorado branch of Closet Factory, told me, "It's how you start and how you end your day. We try to encourage people to think of their closet not just as a place for hanging clothes, but as a dressing room."
_____________________________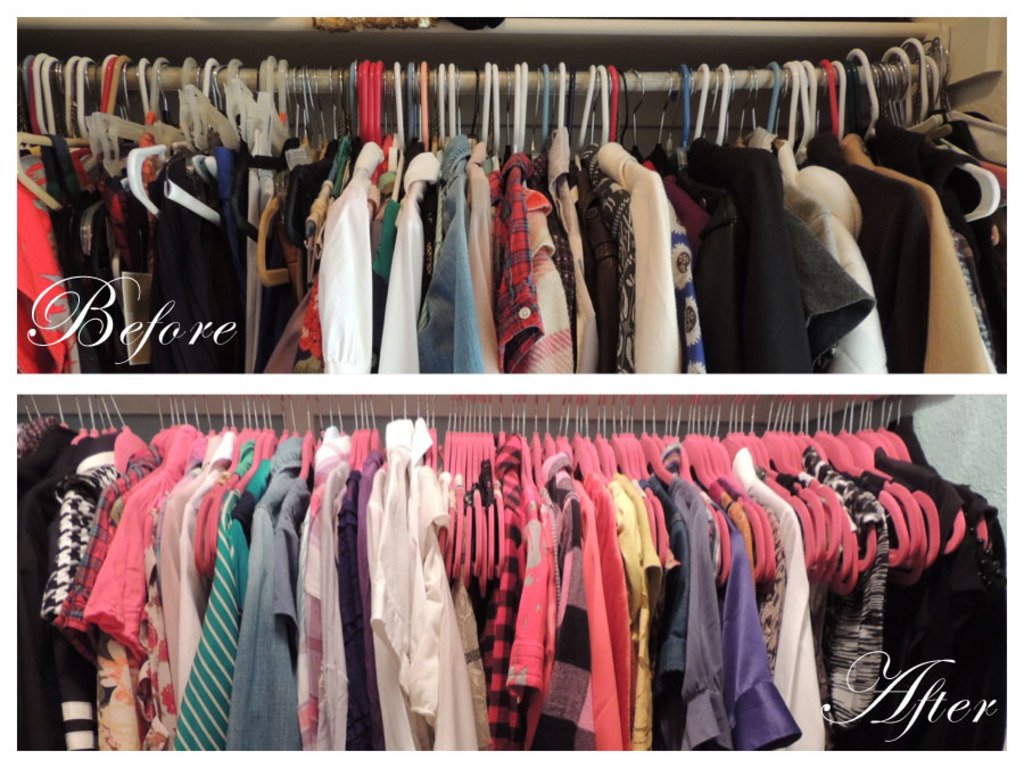 _____________________________
So, here she is … my grown-up dressing room, my clothing sanctuary, my dream closet. While there are no motorized clothes racks, it is organized and best of all, inspirational.
Read on to see how I transformed my space into a blissful boudoir.
STEP ONE – PURGE
Breaking up is hard to do, so I took the process step-by-step.
First, I emptied the closet completely, making two piles: one for 'keeps,' and one for the items I hesitated on. Then, I went though the painstaking process of trying on the on-the-fence garments in a full-length mirror.
For each garment, I asked myself Sheryl Hadley's (owner of local professional organizing firm Organization & Relocation and president of the National Association of Professional Organizers) four-question test:
Does it look good on me? 
Does it fit? 
Do I love it? 
Will I wear it?
Usually, the first question is all it took.
I also cured myself of a few subconscious fashion ailments along the way: the 'Grandmother' clause, the 'One day I will fit into this again' clause and the 'Return of the trend' clause.
The hall of shame included an argyle sweater dress from my Gossip Girl-wannabe days and a chocolate plaid homemade jacket that looks like I got caught in a fight between Elmer Fudd, Elmer's Glue-All and a Civil War uniform.
Although saying permanent goodbyes sunk my heart a little, Finkelstein's advice rang true, "The point of organizing and editing your closet is to make the process of deciding 'what to wear' as easy, inspirational and creatively free-flowing as possible."
STEP TWO – DONATE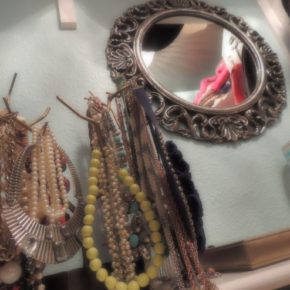 One man's trash … yada, yada, yada, right? Well, it is true.
As I surveyed my cast-offs, I thought about each piece and if there was anyone I knew in my own circle of friends and family who would enjoy giving the garment a second life.
Sure enough, they were willing to clothing swap. I did not have to deal with outsourcing to sell my garb and, there is the added bonus of seeing how friends put together outfits with your one-time favorites.
STEP THREE – BEAUTIFY
This was by far the best part of the project. The first task on the closet overhaul agenda? Paint.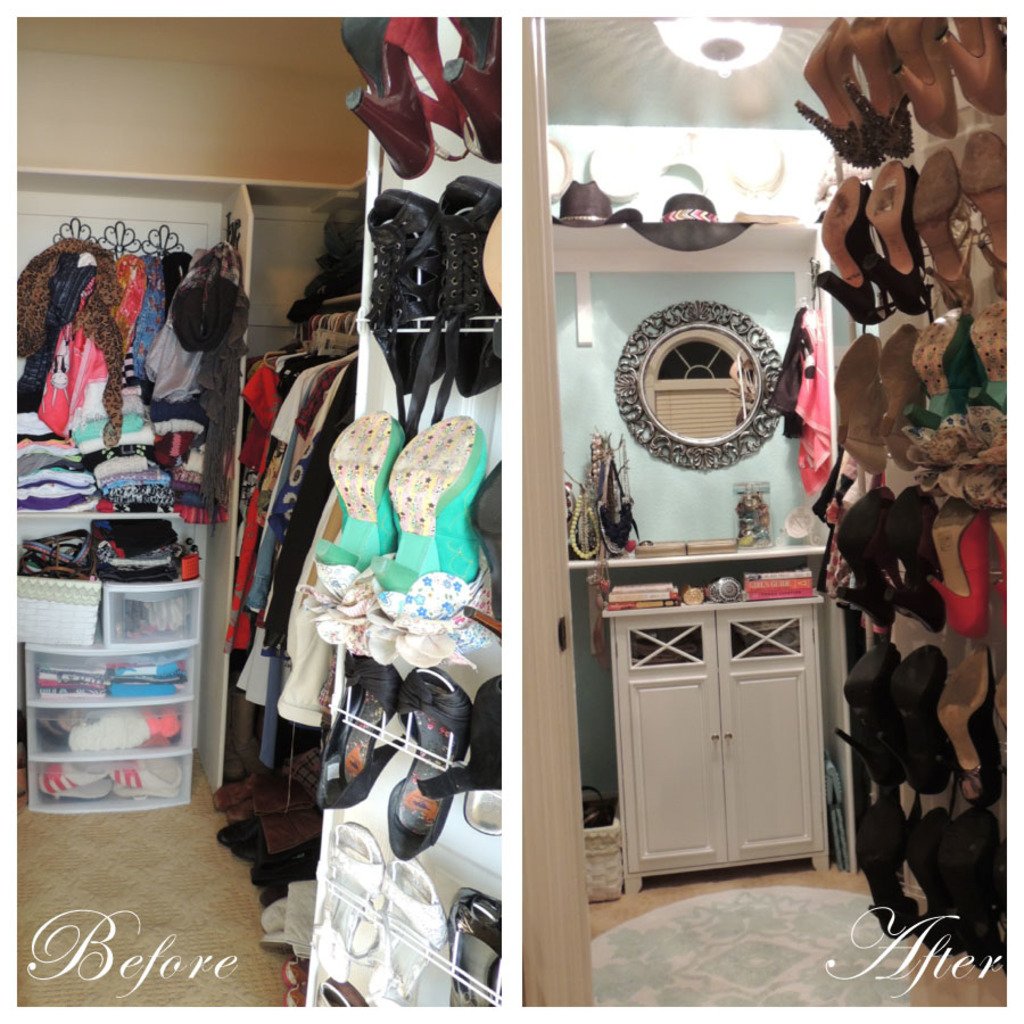 For the walls, I chose a lively aqua to breathe life into the space. I paired the oceanic walls with a metallic glazed silver ceiling, pure white trim and white shelving.
To add a dose of glamour, I removed the contractor lighting (well, I left this up to a professional), which emitted a harsh light and gave an orangey tint to textile colors, and replaced it with a crystal lighting fixture ($89, Lowe's).
Never underestimate the power of streamlining hangers; they might be but a simple fix, but a powerful one. I chose a hot pink, non-slip, velvet hanger ($12.99/bundle of 18, TJ Maxx HomeGoods). Matching hangers save on space and provide a seamless look.
To further transform the cluttered closet into an attractive boutique, I added a cabinet to replace unsightly plastic bins, a matching step stool and a jewelry shelf.
The jewelry shelf houses a necklace tree, compartments for earrings (instead of drawers), and, using Finkelstein's advice, a repurposed plastic container used to store chunky bracelets. A silver mirror serves to enlarge the space.
For inspiration and color I stacked a collection of my favorite fashion-themed books, hung a few vintage hats I nabbed at a garage sale, and displayed scarves on painted wall hooks.
Now, my closet makes me smile!
STEP FOUR – ORGANIZE
With such a fun closet, putting everything back in an organized fashion did not seem like such a feat.
To move everything back into the newly painted space, I separated garments by category and by color and hung or folded them accordingly.
I removed keepsake formal gowns, which are obviously not part of day-to-day ensembles, and anything else which was not considered "fashion," including workout gear, traveling bags and the like.
Thinking of the small things polished the space, as Hadley said in last month's article, "Those little small details go such a long way … those are the little things that enhance your flow and remind you that you love your clothes."
And, now I have been reminded!
_____________________________
For more information on fashioning your dream closet call in the professionals:
PROFESSIONAL ORGANIZATION
Sheryl Hadley, Organization & Relocation – [email protected]; 303.448.9966

CUSTOM CLOSET DESIGN
Polly Lestikow, Closet Factory – [email protected]; 303.690.6901
BOUTIQUE CONSULTING BUSINESS
Liz Finkelstein, Mile High Style – [email protected]; 303.919.1671
_____________________________