Right after the holiday season, people are more prone to believe in magical and wonderful fairytales. Photographer Daniel McVey and his works could not be more appropriate for this kind of story. Not so long ago, he, a self-taught photographer, submitted a photograph to the contest organized by the Denver Photo Art Gallery and John Fielder. His image of the night sky got the most votes over Facebook and won the contest, but McVey didn't expect for much more.  However, his potential shone through and the owners of the gallery saw it.
A couple months later, McVey was awarded the residency at the gallery. McVey says that Fielder is his favorite photographer, so to be featured in the same gallery with him is a big honor. His photographs of starry skies can now be enjoyed not only by his family, but visitors of the Santa Fe Art District.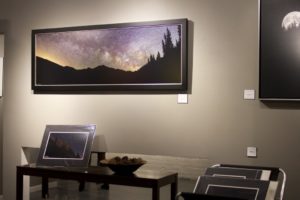 By the way, his family was the reason why he got into photography. Philadelphia-born McVey moved to Colorado and simply wanted to send his family some photos. He took some photography classes in high school, but only after moving here, photography became more than just a hobby. He quickly outgrew his point-and-shoot camera and moved on to a DSLR to combine his two passions – astrology and photography.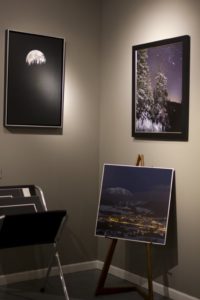 With a help of John Fielder's book and through experimentation, McVey learned how to produce stunning images. Night photography is especially challenging genre, so it is quite astonishing how in just a five years McVey taught himself all the tricks of this task. Although shot right around Summit County, where McVey resides, grandiose mountain vistas and extraordinary sight of different consolations give a subtle "out of this world" experience. Perhaps because of this, McVey's images find new homes so fast.