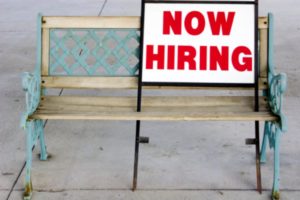 ATTENTION: fashion junkies, beauty addicts, art lovers, music enthusiasts, social butterflies, health fanatics and wanderlust travelers! 303 Magazine is looking for talented and creative writers to contribute to our website.
"If you're obsessed with any of the above or just a badass writer looking to build your portfolio, we want to hear from you.  It's a great way to get a by line and real writing and deadline experience."

To start out as a contributor for 303, positions are unpaid, but incentivized.  We constantly evaluate your work, and if we consistently love what we see, we will reward you. Meantime, perks include access to exclusive 303 events and openings, opportunities to recieve and review great products, travel, celebrity interviews and complimentary dining at some of Denver's newest and most popular spots just to name a few.

What We're Looking For
Writers with a unique voice
Attention to detail and deadlines
Impeccable grammar and style
Independent thinkers
Here's how to apply:
Contact the desk (ex. Fashion, Food & Booze, Health & Fitness, etc.) you wish to write for—contact information is available below. Applying to multiple desks is allowed, but be sure to send application and all materials in one email to all applicable editors in the TO: field so they are fully aware that you are interested in several desks.
Include a creative cover letter in the body of your e-mail. If it's attached, we won't read it. Seriously.
Attach 3 writing samples – published clips are always preferred. If you do not have published clips, submit writing you've done that you feel is a good fit for 303 Magazine.
Pitch at least two ideas per desk to which you apply. For example, "I'd love to see a weekly column on dev-303magazine.pantheonsite.io that explores Couture Decor."
Here's a list of our editors to whom you should apply:
Fashion
Jennifer K. McGlincy | [email protected]
Tracy Bozarth | [email protected]
Music
George Peele | [email protected]
Food & Booze
Hart DuBois | [email protected]
Culture
Stephanie Richards | [email protected]
Sex & Dating
Vicky Rozenberg | [email protected]
Health & Sports
Kaelyn Gustafson |[email protected]
Lifestyle
Lindsay Maynard | [email protected]
Gallery / Photography
Katt Isbey | [email protected]
Marketing/Advertising