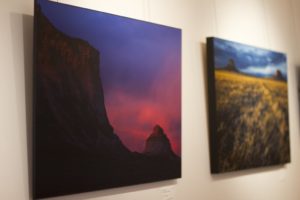 This holiday season, gallery nrc provides an opportunity to not only see local photographic talents, but also to shop for charming unique prints for everyone and anyone on your list. A small gallery is packed with huge mounted photographs and small holiday cards of all kinds. During the month of December, works of fourteen local photographers, working in different styles, are presented in 4th Annual Community Show in Tennyson Street Cultural District.
Visitors will enjoy familiar scenery of the Denver area, but will also be surprised by the views of Paris and California among other places. Images of Rocky Mountains and the Western Plains are mixed up with views of parks and Denver Skyline. Those landscapes are especially large, which gives them a special atmosphere and exceptional detail. An outstanding photograph of the city's skyline by Neil Corman is the largest photograph in the show. Aleksei Saunders also presented large, stunning works with the extraordinary vista of the Western Plains in deep, rich colors.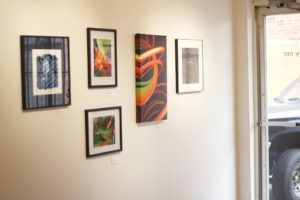 From lush greenery to winter scenes, close-ups of nature are also on view. Visitors will be able to recognize Washington Park and other parks around town. Various macro photographs let viewers to examine exotic plants in all their magnificence. At the same time, some images presented at gallery nrc are more abstract. Colorful works by Paulina Roybal catch an eye. An exceptional black and white photograph by Catherine Etherton stops viewers for a while with its intricate lines and tonal range.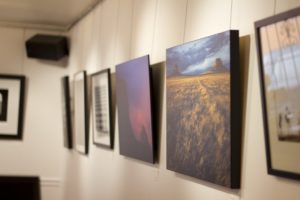 The Community Show will be on view only through December 29, so you still have the time to visit it. Right for the holiday season, the gallery is full of beautiful photography and great gift ideas. Wonderful images from local artist makes for a meaningful, one-of-a-kind present.