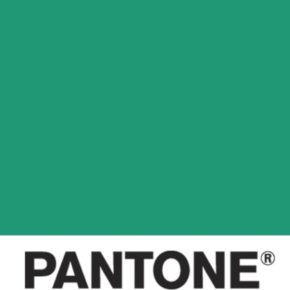 You might be seeing green galore this new year, and it is not the Grinch, your expert gardening thumb or your envy.
Earlier this month, Pantone, a global authority on color across multiple design industries, unveiled its 2013 Color of the Year – 17-5641, better known to us non-design commoners as Emerald.
According to Pantone, the punchy color was chosen because it is "Lively. Radiant. Lush …  A color of elegance and beauty that enhances our sense of well-being, balance and harmony."
Each year, Pantone methodically selects its honorary Color of the Year. Pantone, a color shepherd, so to speak, scours the world studying color influences from trends in film to current socio-economic conditions.
After Pantone settles on its elected annual hue, its decision, in turn, affects product development across design.
Spring 2013 Ready-to-Wear collections have already been graced by the jewel tone's presence from Vivienne Tam's translucent geometric prints to Michael Kors' rugby stripes to Zac Posen's timeless gowns.
"The most abundant hue in nature, the human eye sees more green than any other color in the spectrum," said Leatrice Eiseman, executive director of Pantone, in the company's December press release. "As it has throughout history, multifaceted Emerald continues to sparkle and fascinate. Symbolically, Emerald brings a sense of clarity, renewal and rejuvenation, which is so important in today's complex world. This powerful and universally-appealing tone translates easily to both fashion and home interiors."
As 2012's Tangerine Tango takes a bow, Emerald (yes, Pantone's colors are so important they receive capitalization) ushers in its reign for the next year in fashion, beauty, design, and, for our purposes, home décor.
Out of the three realms, fashion followers might be least likely to bring the verdant green from nature into the home.
Yes, it is not easy being green, but pairing the energetic color as a complement with black and white or using it as a an accent for a pop of color can breathe new life into a space. Do not fear the green!
EMERALD – WHAT IT MEANS
Emerald embodies the beauty of its namesake precious gem, but underlying the superficiality, the color symbolizes something more significant:
New Life

Luxury

Regeneration

Growth

Healing

Unity

Harmony

Peace

Nature

Prosperity

Energy

Balance
EMERALD – HOW TO USE IT
Because Emerald can easily overwhelm a space creating something right out of the Emerald Isle (and not in a good way), allow your usage of this powerful shade to be purposeful in the home:
Paint one accent wall
Wallpaper one wall in an Emerald print like toile or geometric shapes
Add a lamp with a patterned drum
Repaint a dresser or nightstand
Incorporate the color through artwork
Cook and clean in style with Emerald appliances
If you desire a little less in-your-face green, opt for Emerald dinnerware, throw pillows or bath linens, which still incorporate the luscious color without being overly intrusive in the home.
For a little green-spiration, follow the yellow brick road of my top picks featuring this "it" color of 2013. Onward to the Emerald City!
What do you think about Pantone's selection of Emerald as 2013's Color of the Year? Chime in below in the comments section.