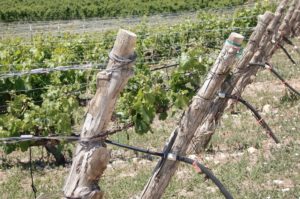 I was very busy in 2012.  Busy drinking wine.
I sipped, drank, and guzzled lots of Colorado wines this year and want to share some of my favorites.  This spring, I attended the Barrel into Spring event in Palisade and spent a weekend tasting Colorado's best wines.  Some of my favorite wines were discovered there, and a few were discovered at Colorado restaurants that have a local wine list.  If you are a wine enthusiast, I highly recommend attending a wine event in Palisade.  They have many events throughout the year but also have tasting rooms open daily to enjoy wines throughout the year.  Most of the tasting rooms are free and it is an excellent opportunity to taste  Colorado wine and see  beautiful mountain country.
I also attended the Colorado Urban Winefest in June.  It was an outstanding Colorado wine event right in the heart of downtown Denver.  Colorado wineries poured over 200 wines during this outdoor event at Sculpture Park.  Hundreds of people came out to sample and support Colorado wine.  Here is a few of my favorite wines from 2012:
    Creekside Cellars, 2009 Cabernet Franc This is a big red wine that has raspberry, blueberry, plum, smoke, and a fine earthy quality.  Cabernet Franc is beginning to be a special grape for Colorado and Creekside Cellars is doing a stellar job making this wine.  It is great with food and can stand up to hearty red meat dishes.  Price $35
Carlson Vineyards Laughing Cat Gewurztraminer.  Gewurztraminer is my favorite grape.  It is extremely complex in aroma and on the palate.  This wine is special. I t has lots of rose, spice, and tropical fruit.  I like to have a glass before, during, and after dinner.  It pairs well with Asian inspired cuisine and even tastes great with desserts like spice cake. Price $14
Two Rivers 2010 Syrah. I enjoyed this wine for the first time at Marco's Pizza in Denver. It was love at first sip.  There is a delicious caramel character to this wine that I did not expect.  It is still big in structure with great tannin and acid and has some dark berry and spicy characteristics.  For the price, this is a quality wine to enjoy with an array of food from meats to dark chocolate. Price $14  
Plum Creek 2009 Riesling. I bought a case of this in the Spring and have enjoyed it all year.  It has bright green apple, peach, and flowers on the nose. It was a star at Thanksgiving dinner, and now I will never eat pumpkin pie without it. I love it as a sipper as well.   If you prefer sweeter wines, this would be a great wine for you to try.  Plum Creek was my favorite tasting room in Palisade as well. Price $12
Infinite Monkey Theorem, The Blind Watchmaker.  This is a winery right in Denver and is probably familiar to many of you.  I loved the black cherry, leather, spice, and earthiness in this wine.  I'd pair it with pasta with a meaty red sauce and finish the meal with dark chocolate.  A big, bold, and sexy red wine.  Price $25    
If you weren't able to attend any  Colorado wine events this year put some on your calendar for 2013!  I support Colorado wines and drink them whenever I can.  They are getting better with each vintage, and I hope you will try some of these special wines I was lucky enough to taste this year.  Cheers to 2013 and the all of the wine drinking that it will bring!