Browsing the showroom floor of this years' Rocky Mountain Auto Show was like touring an automotive engineer's mind of what could be in his/her own private land of make-believe. Feeling immersed in a magical automotive fantasy world, I noticed
show-stopping color that's shiny, aglow,
only to standards that's fit for a show.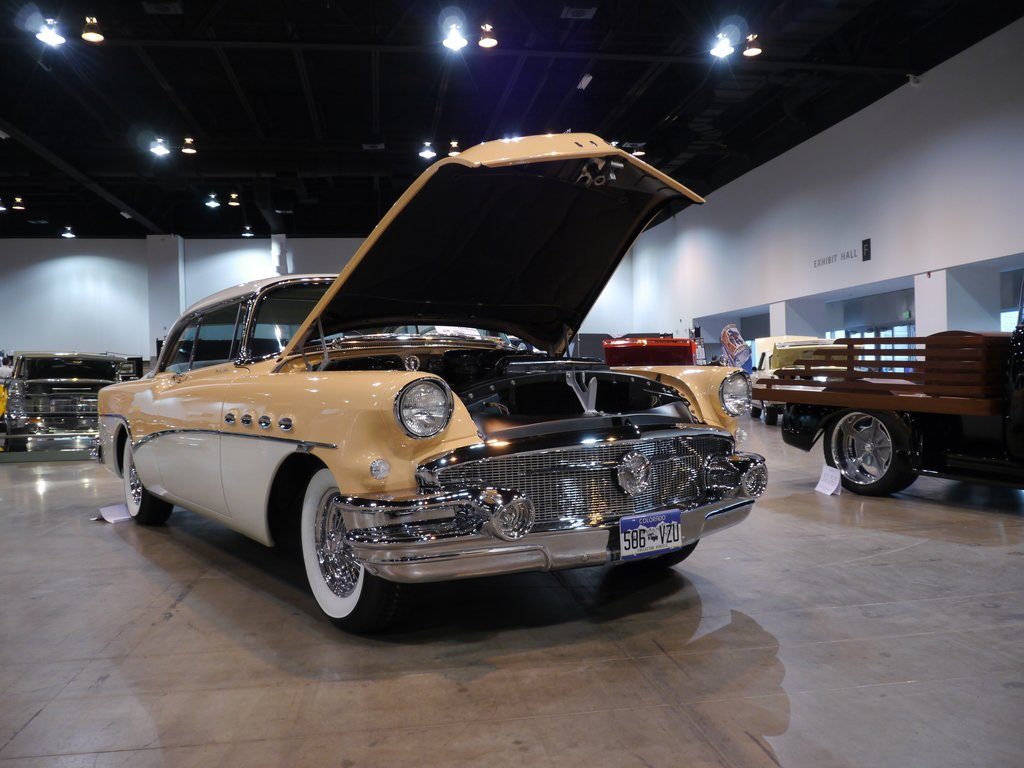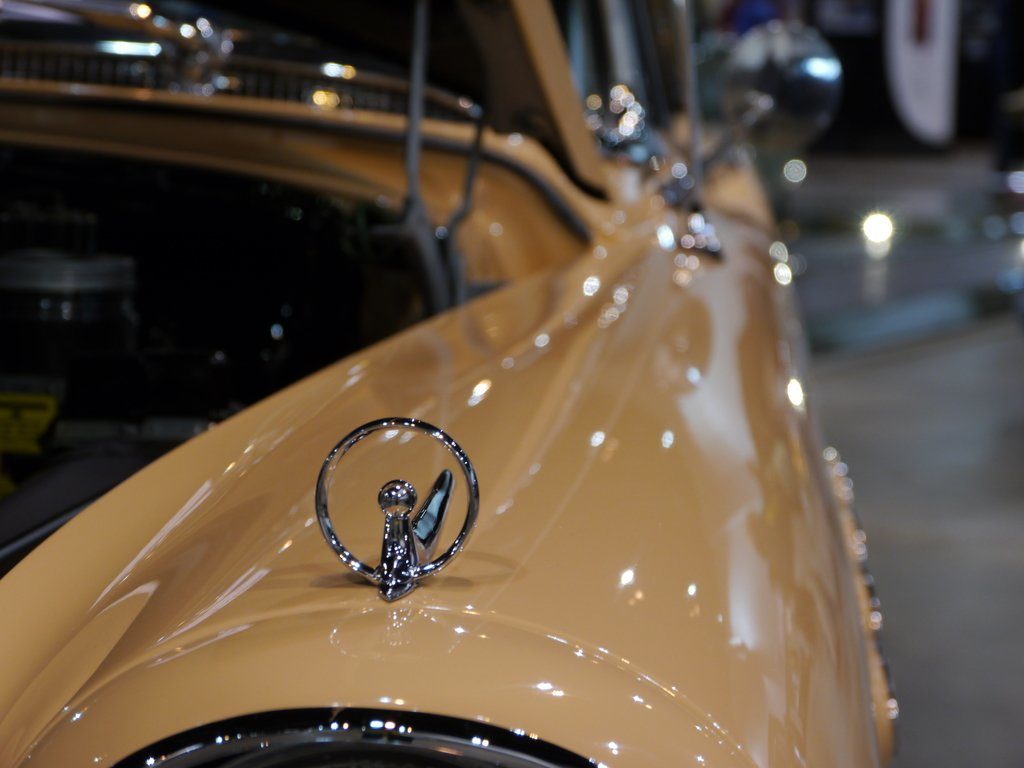 Some were outlandish, shocking, bizarre,
none of them were out of taste, though, by far.
Some tilted sideways or low to the ground,
as some adorned ribbons when classes were crowned.
A Norton Commando from '74,
850cc to give plenty of roar.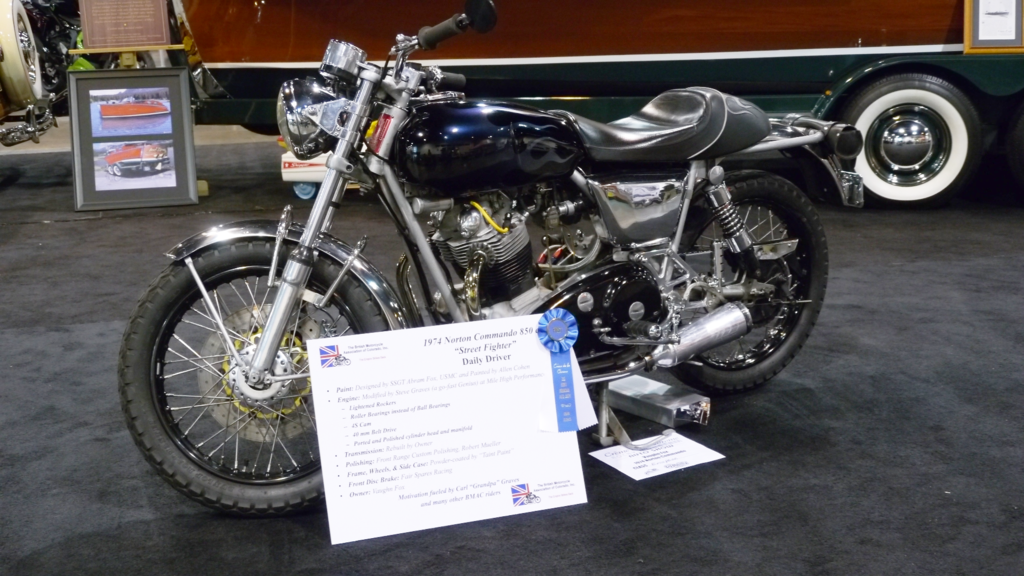 A Charger R/T thanks to Ray Barton racing,
enclosed in a beautiful, red polished casing.
Muscle cars hefty but pretty and fine,
with details expressed in every car's line.
A viking blue color on fiberglass hood,
a '48 pickup with bed made of wood.
Attention to detail no matter how tiny,
and plush leather upgrades to comfort the heinie.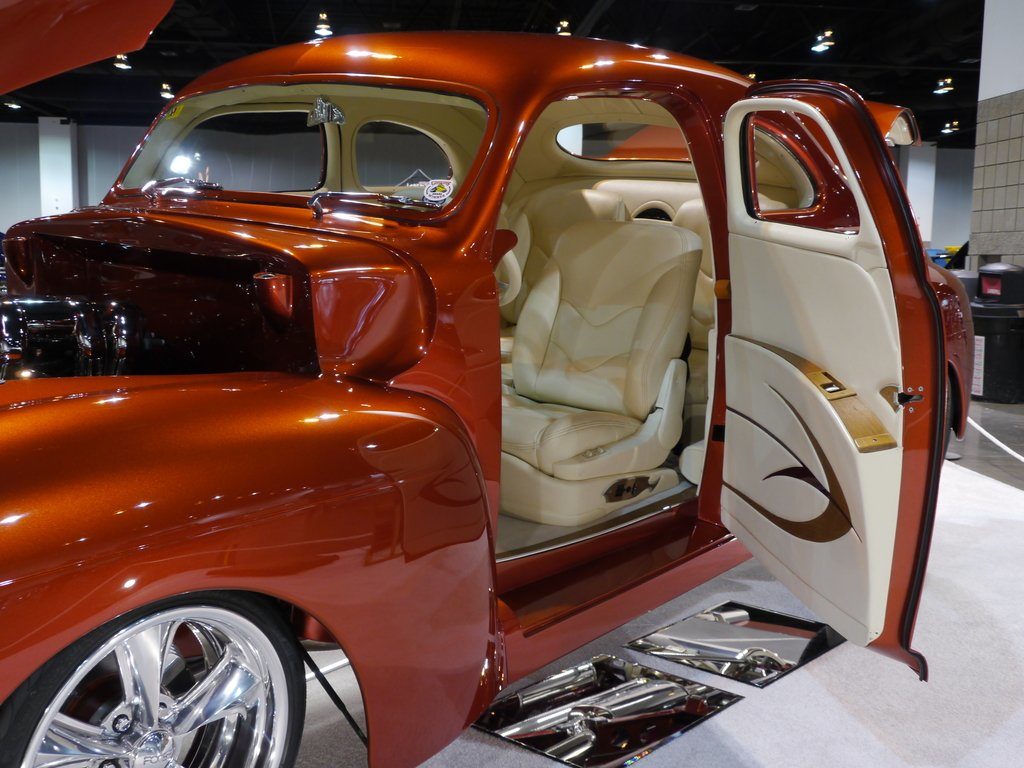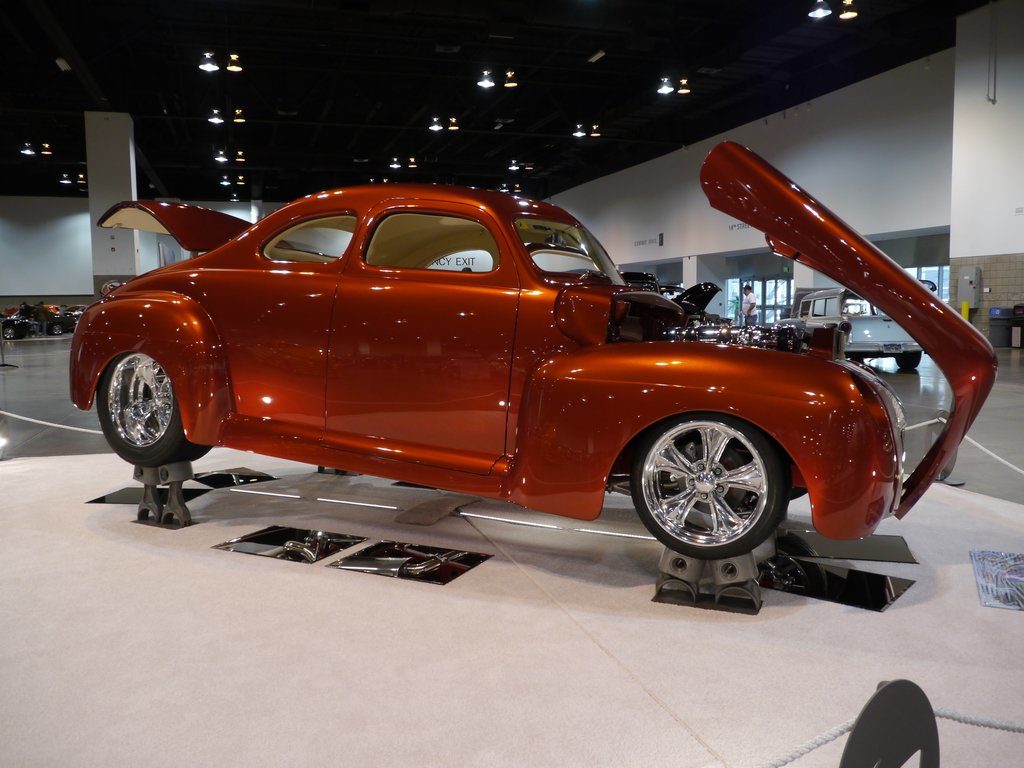 Fenderwells plastic and red by design.
Cars built for racing/performance in mind.
Ghostbusters, Blues Brothers, Umbrella Corps, too.
Some makes and models, I hadn't a clue.
Mercedes SL with upgraded gullwings,
all of them flawless without any dings.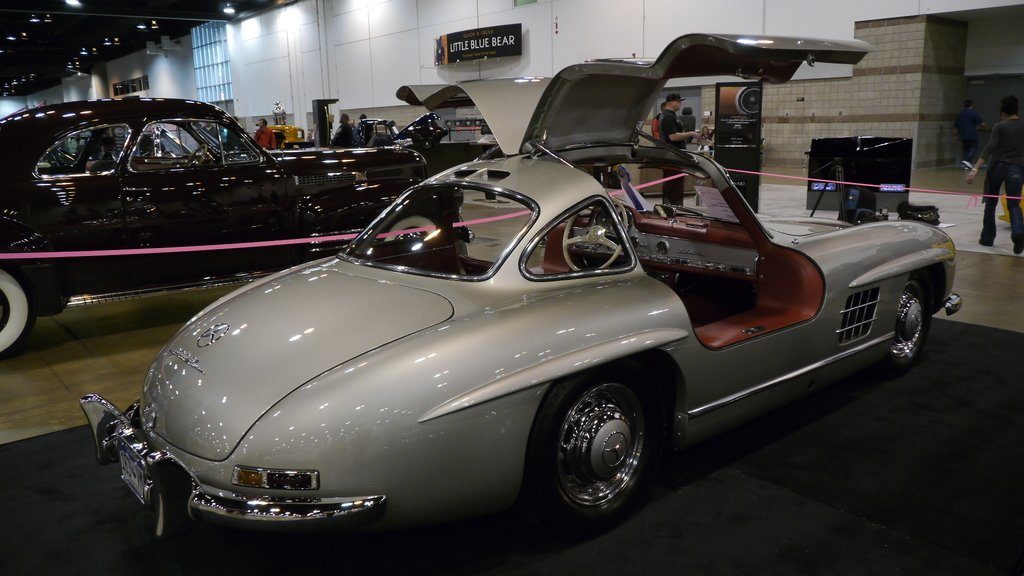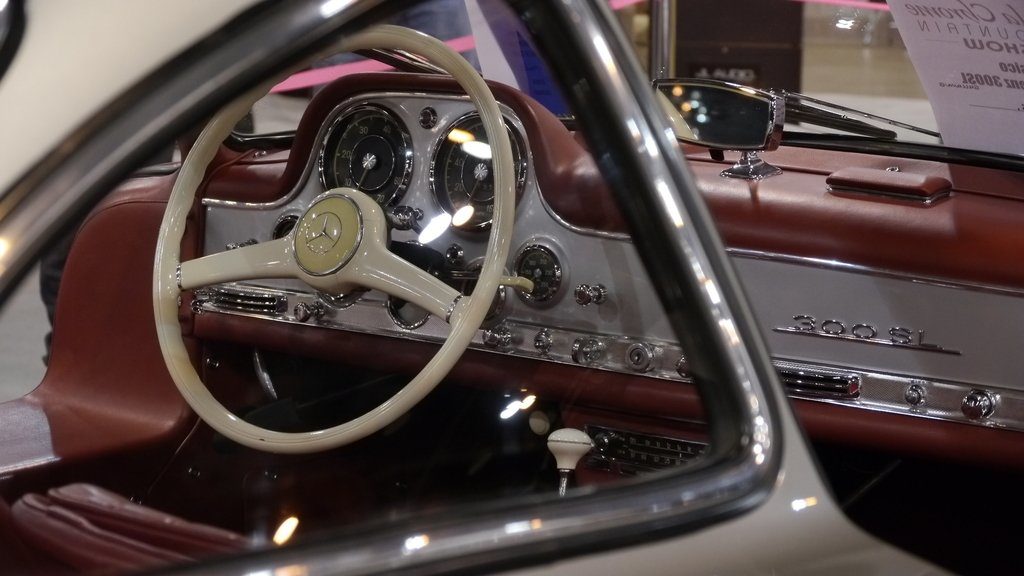 Roadsters and hotrods and antiques restored,
plenty to fancy without getting bored.
New bodies and chassis with spindle mount tires,
all of them outlined on custom made flyers.
Nissans, Ferraris, a Cobra Jet wrap…
too hard to take-in, in under one lap.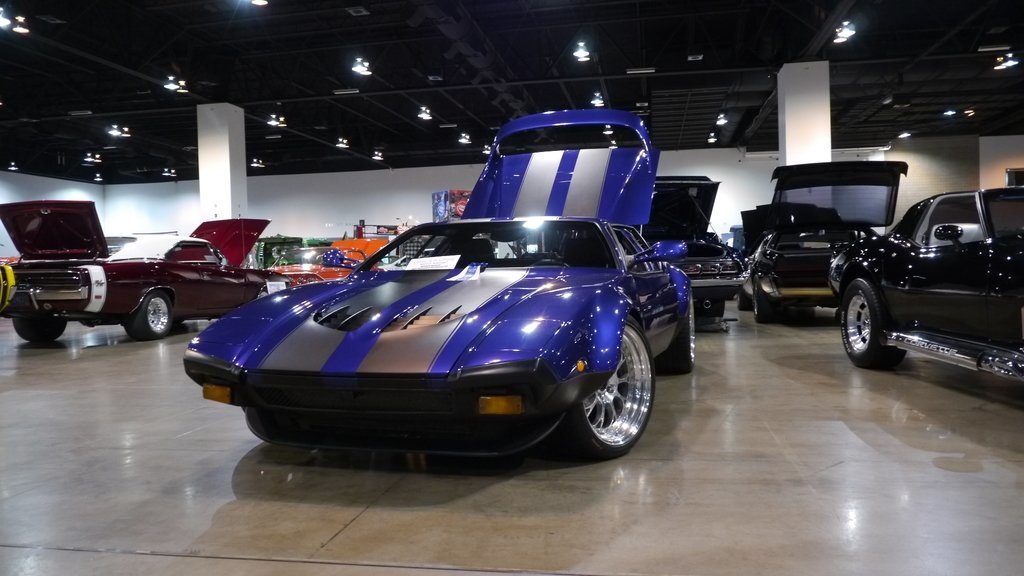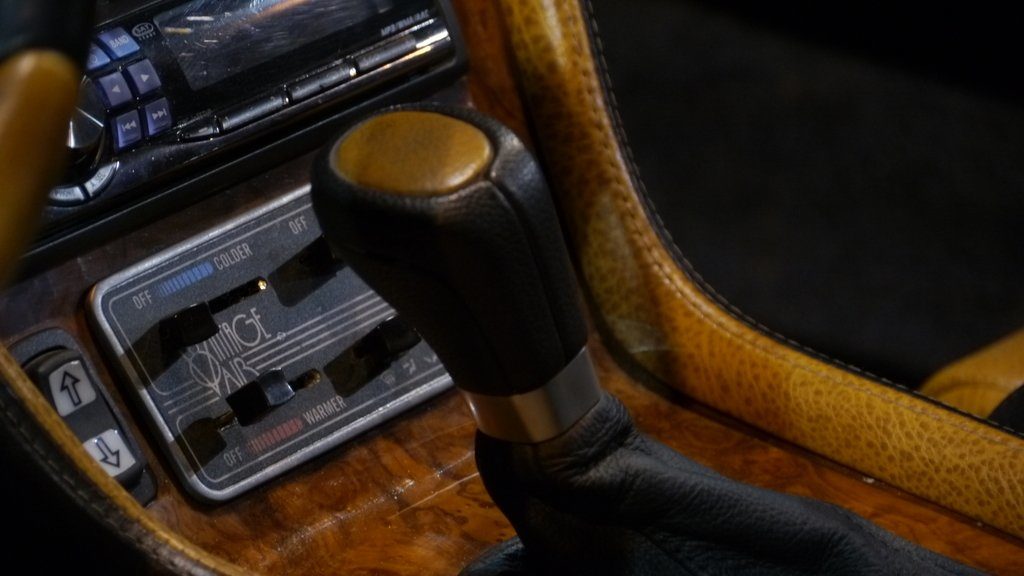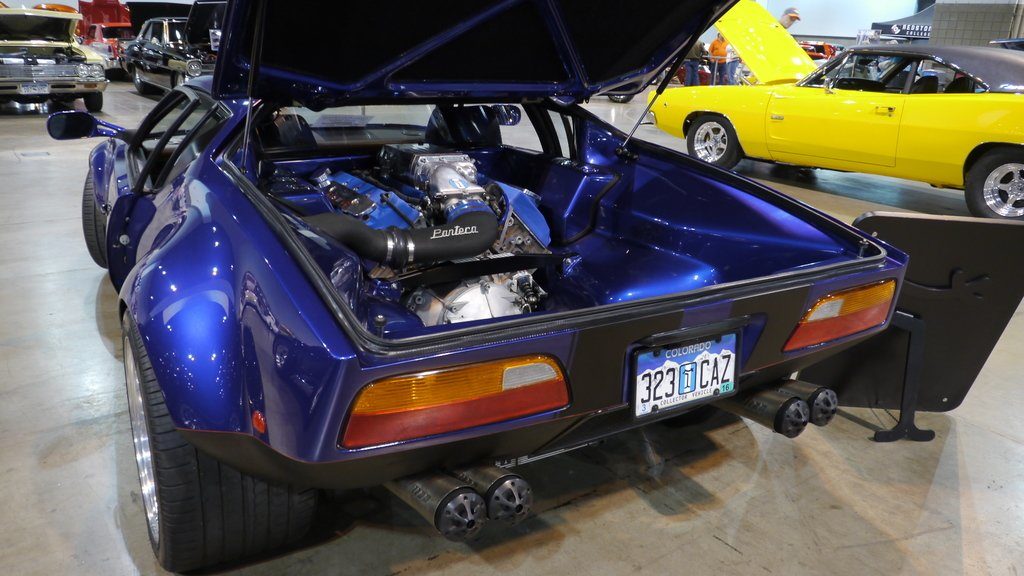 DeTomaso Pantera with custom rear wing,
with Ford Racing motor for maximum bling.
Vehicles vintage, windows with tintage,
interiors cleaned with no signs of lintage.
Roadsters and compacted customs galore.
Amazing that all of these share one big floor!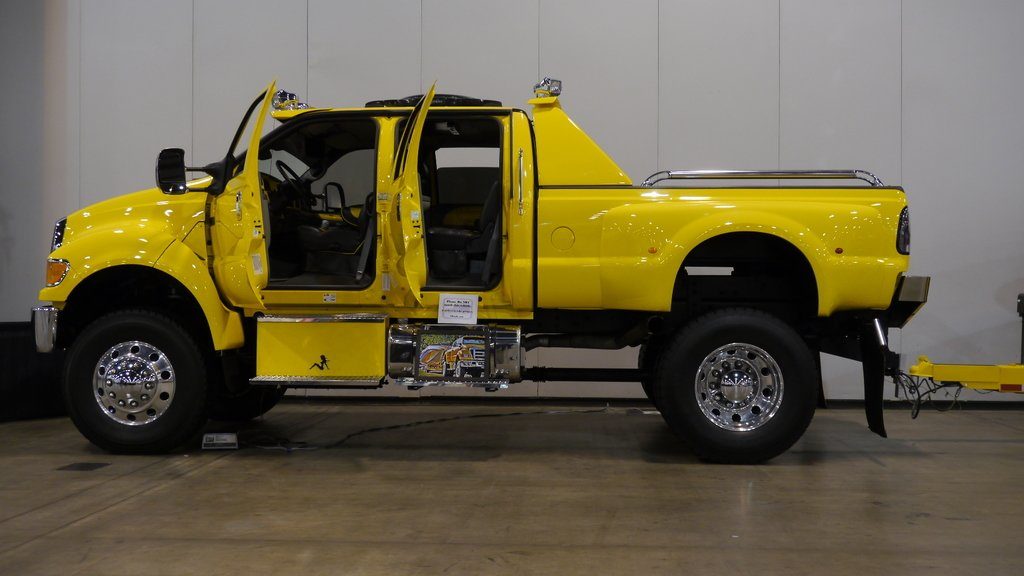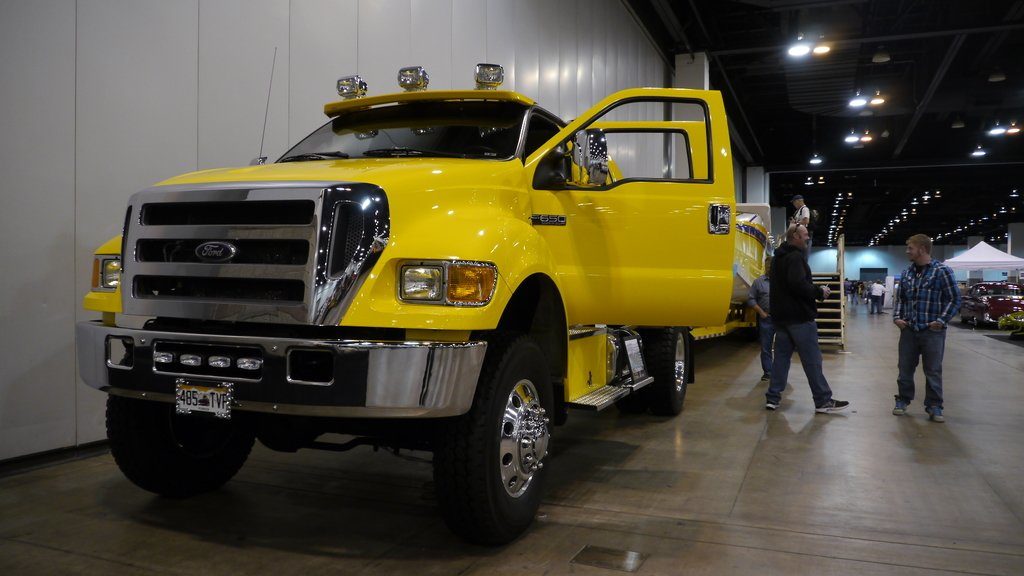 Balanced and match-port with engines blueprinted,
hundreds of cars in conditions named minted.
A Ford F-650 whose duty is super,
compared to the pint-sized and wee Austin Cooper. 
Wispy and wonderful 5-speed nostalgics,
perfect for getting your custom-built car kicks.
A Best Of announcement before heading home,
ending with winning the Crème de la Chrome.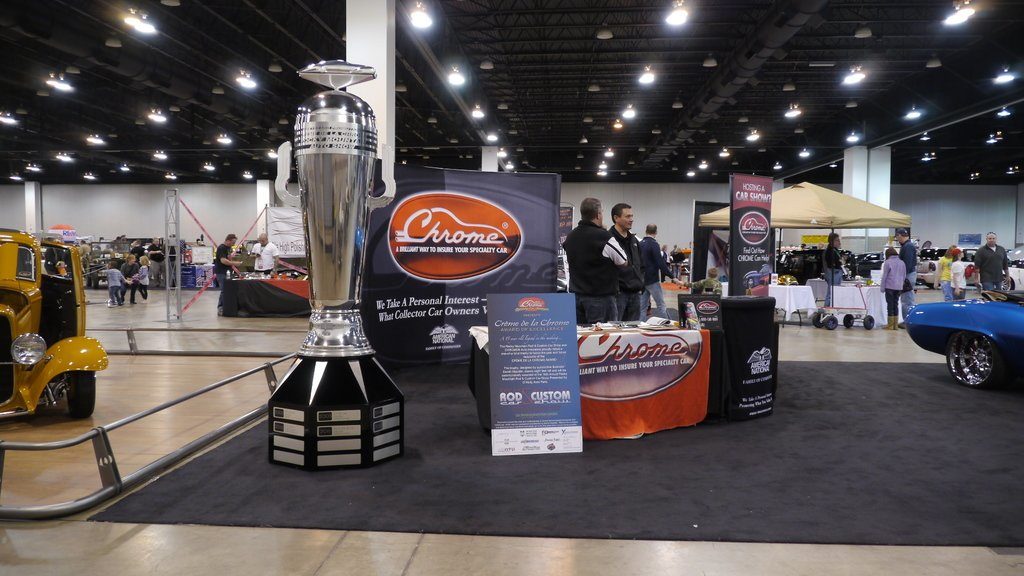 Ahem.
Showcasing over 500 cars, trucks and bikes at the Colorado Convention Center, the vast layout offered plenty of room for comfortably walking, gawking and drooling over one-of-a-kind automotive restorations.
150 vehicles were entered to compete, each having to follow a strict set of guidelines. Vehicles are judged in the areas of body/paint, interior, engine, undercarriages and overall detail including cleanliness and safety. There are numerous classes in each category; Rod Category includes rod coupe, rod sedan rod pickup, for example. Only cars that win their class are eligible to win their category, and all cars that win their category are eligible to win best of show, as Bruce and Judy Ricks did with their stunning convertible.
The grand prize winners were Bruce and Judy Ricks of Oklahoma, who won with their custom rebuilt 1956 Ford Convertible, "Suncammer", which took nearly 6-years to create. They took best in show over 150 competing cars, trucks and motorcycles entered into the contest. The Ricks' were awarded $5,000, a Rocky Mountain Auto Show winner's jacket and a take-home replica of the heavy duty, 8-foot Creme del la Chrome trophy.
Greybeard Promotions, a Denver-based promotions company, puts on the event which is now in it's 16th year.
The promotions company explains that each component of the Suncammer is custom from the body panels and trim to the bumpers and grille. They also share that behind the grille rests an original Ford 427 single overhead cam engine. The engine rebuild includes a one-off cast aluminum intake manifold, two Ford Autolite inline four-barrel carburetors and a Tremec TKO-500 transmission. Other custom components include machine rotors, a cooling system, Schott Performance wheels and a beautiful Dupont Hot Hues paint mix.
A full list of winners and photos can be found here: http://www.greybeardpromotions.com/#!2012-award-winners/c1jtl
WHAT: 2012 Rocky Mountain Auto Show
WHERE: Colorado Convention Center, Denver
BEST IN SHOW: Bruce and Judy Ricks with their custom rebuilt 1956 Ford Convertible (above)

WHEN: The 17th annual show will be held Friday, November 29 through Sunday December 1, 2013