Do friends know not to wake you up in the morning?  Do you refuse to talk to anyone or even smile until you have your coffee fix?  Join the club.  If you are like me and can't function properly in the morning until your caffeine intake, then you know just how important the right coffee shop is.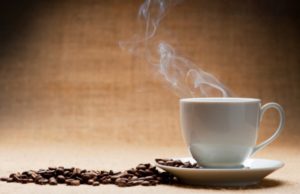 Having moved to Colorado recently, I made it my mission to find the perfect coffee shop that provides me the calm before my storm.  I wake up very early and work long days, so the right cafe is as just as important to my morning routine as brushing my teeth.  Fortunately, I stumbled on Drip, a cute cafe located on Broadway and 9th Street.
As I stumble into Drip every morning with my eyes half shut, the soothing, inviting environment slowly awakens my senses.  My nose fills up with a warm coffee aroma, my ears take in the soft music and my eyes slowly open to the art that decorates the walls.  Drip offers an assortment of delicious pastries and fresh breakfast sandwiches. (My favorite is the whole wheat blueberry muffin)  The shop takes pride by only selling Denver roasted coffee, so not only are you buying delicious coffee, but you are also supporting local products.  (Not too shabby for 7 a.m.) Need something to kick-start your noggin?  Every week the shop writes a new quote on the board and if you can guess the author, then you receive a discount on your order.  I take pride in not having been stumped yet.
The best part about my daily trips to Drip is the artwork that adorns the walls.  While I wait for my Chai Tea Latte (dirty of course) to be made, I walk around admiring the display.  The first display I stumbled upon was by Colorado artist Deanna Nixon.  Hard to miss, Nixon's pieces aren't your typical paint and brush artwork.  Instead, this talented artist has a way of taking ordinary materials and transforming them into beautiful pieces.  Having taken the Nixon's business card located at the coffee shop, I was eager to check out more of her work on her website at www.deannanixon.com.  Nixon graduated from Colorado State University with a degree in fine arts, and her art has been on display at many galleries throughout Colorado.
When speaking of her work, she says, "Art is made of raw material.  Human beings are the element which take commonplace material and transform it into a dialogue, an article of value, a relevant grouping of irrelevant parts.  My work embodies me.  It is a microcosm of who I am and the images that allure me.  I desire to take raw materials, engage them in a visual dialogue of my own, give them relevance, and share them with an audience.  This is the process of moving from "familiar to fantastic" by taking nothing, interacting with it, and making it into something."
The display has since been changed at Drip now that November has arrived, but all of Deanna's artwork can be found on her website.  Drip is always looking for local artists to feature on their walls so don't be shy.
A creature of habit, I will continue to drop into Drip every morning before work to load up on caffeine, sweets and admire the art.  And if you ever see me in the morning, make sure I already had my coffee.
Drip
955 Lincoln Street
Denver, CO 80203
dripdenver.com
303.832.0482