Everyone knows that Aspen is where the beer flows like wine, but for one week out of the year, the dazzling shrine of upper class ski-dom shines like a jewel in the crown of a beautiful actress portraying Cleopatra on the poshest of independent screens anywhere. Los Angeles may be the mecca of all things decadent, true flash and scintillatingly Hollywood, but right now and till the end of the weekend, Aspen is throwing its towel into the ring of paparazzi pizzazz and having it's annual film festival.
Ever want to rub elbows with the stars while well past a mile above sea level–seriously where else can you do that?…Sundance? Utah is not that high I checked a map.
No, Aspen's the name of the game. If you've never been and are looking for one last hurrah before the winter months set in and it's all apres ski big mountain beautiful blondes in thigh-high fur boots and matching cowboy hat, head to Aspen now.
Independent film festivals give you a chance to see real storytelling, true passion that's held together not by bigwigs with explosive special effects budgets, but by faith in an idea and the desire to illuminate its audience. But make no mistake. This isn't a film school graduate testing out his super 8 nostalgia, these are men and women at the very top. It's Aspen after all.
For a few   examples, upcoming events/showings will include comedy writer Mike Reiss, who has spent many many years writing for "The Simpsons," winning four Emmys and a Peabody. He'll be sharing stories and behind-the-scenes material from one of America's greatest television shows. The creator of this year's Best Picture (The Artist) has written and co-produced a sort of Westside Story mixed with Romeo & Juliet set during World War II in The War of the Buttons that includes young rival gangs in a Nazi infused country. A pair of documentaries chronicle the awesome spectacle of a fifth grade choir going through the experience of becoming a Youtube sensation and eventually performing for the academy awards (Once in a Lullaby), and another doc chronicles the phoenix-like story of determined cyclists who bring the sport back to a war-torn Rwanda and creating an Olympic-bound team (Rising from Ashes).
And finally, to finish the festival, Ben Affleck's Argo will show on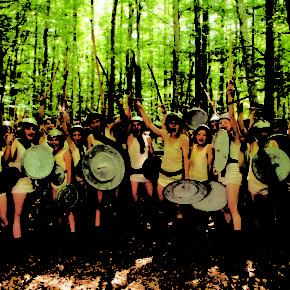 closing night at the Wheeler Opera House, a tale that is based on a recently unclassified story where a man decides to rescue Americans with a plan so ridiculous it could only be dreamed up in Hollywood, except this actually happened. Charlie Kauffman would be proud.
You can check the schedule here for all the aforementioned goodness.
Traveling to Filmfest?  One of Aspen Film's official lodging partners, Stay Aspen Snowmass, is offering special discounted lodging deals. Mention "Aspen Filmfest" when you call 888.649.5982. Valid travel dates: October 2 – 7, 2012. Terms & Conditions: All offers subject to availability at time of booking. Only available with participating properties, some properties may have blackout dates. Offer not valid on existing reservations. May not be combined with other offers. Click here for more information.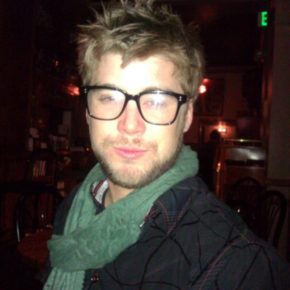 Elliot Riis is a movie fanatic, fiction junkie who thinks a person should be given monetary compensation based on the size of their imagination: those excluded are Michael Bay and most of Hollywood.