Where did you get your sex education – from your friends, your parents, on the street, internet porn, rap lyrics? And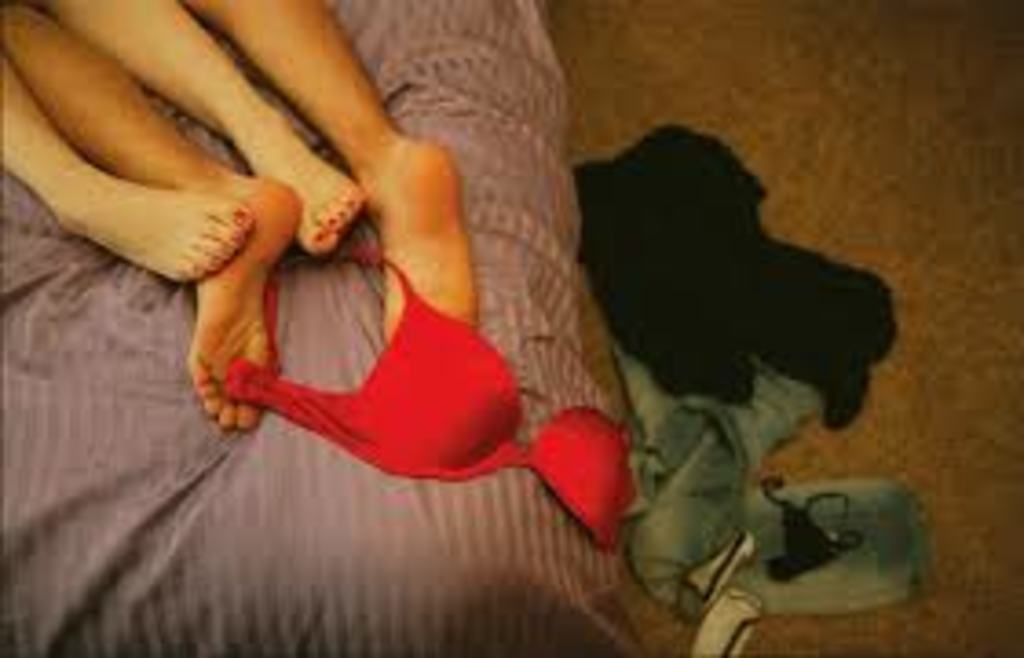 where do you go when you want to learn new relationship skills? As Americans we live in what may be the most sexually obsessed and simultaneously, the most sexually repressed society in the free world. Unfortunately, while our schools teach us the mechanics of sex for procreation, no one teaches us how to attract and maintain healthy relationships or how to truly enjoy sexual intimacy. Just look at our divorce statistics to prove it.
This weekend in Denver, there will be a conference where you can find the answers to all of your sexuality, relationship, and intimacy questions, and learn skills that can create the lasting, fulfilling relationships you've always dreamed of. Are you curious about, or ready to explore alternative relationships and sexuality lifestyles? If any of this resonates with you, this weekend seminar is the place to be. Beyond the Bedroom is a weekend-long conference brimming with workshops exploring new possibilities in sex and relationships. The classes will be taught by a host of subject matter experts from the Denver metro area and around the country. There is something for everyone as the topics cover a broad range. Here's a small sampling: how to talk to your kids about sex and raise them without shame, sexual energy as a spiritual practice, communication skills for greater intimacy, lap dance techniques, and swinging/open relationships for beginners. The workshop I'm teaching there on Sunday is tailored for women who wish to enhance their lives by embracing their sexuality so they can enjoy more fulfilling relationships and sex lives.
This is the second annual Beyond the Bedroom Event. According to event organizer Dan Powers, many participants attend in order to reconnect with their partner, save their marriage, or learn skills they can bring into future relationships. Powers also said, "The purpose of this event is to provide a safe venue for men and women to find answers that will help to improve their relationships, and gain insight into their sexual nature. It is about creating connection in a safe environment while learning fact-based skills for life."
There are three educational tracks: Sexuality, Relationship, and Exploring Shades of Grey (topics for the more adventurous), and you can mix and match workshops from each. The conference welcomes all adults regardless of sexual preference, beliefs, or lifestyle.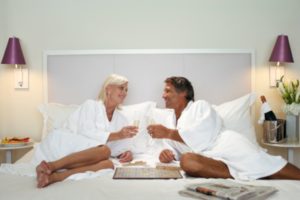 The keynote speaker is well-known sex and relationship expert, Reid Mihalko. He's one of the only male sex and relationship experts touring the country today who can speak pragmatically to nearly all areas of sexual self-expression, intimacy, dating and relating. Reid's mission is to give men and women new tools to transform their love lives into fulfilling, satisfying, and sustainable expressions of self. The workshops he's designed are taught worldwide and have been attended by over 40,000 people. Reid has appeared on CBS's The Doctors, Oprah's Our America with Lisa Ling on OWN, Montel, VH1, Showtime and a host of other TV and radio programs.  He has been featured in articles in well-known publications such as Marie Claire, GQ, Seventeen, People, and Newsweek, among others. Using humor, insight and facts, Reid appeals to audiences of all orientations, backgrounds, ages and identities, and teaches adults how to create more self-esteem, self-confidence and greater health and satisfaction in, and out of the bedroom. Reid believes the skills it takes to make relationships healthy and turn mediocre sex into great sex are something everyone can learn.
In addition to a plethora of lectures and workshops, there are several evening events, including a Tantric Puja (a beginner's introduction to Tantra), and some very educational demonstrations including an intro to kink. A masquerade ball just after the keynote on Friday evening will kick off this sexy weekend-long conference.
There will also be a number of vendors present offering products and services. Tickets are available for the entire weekend or individual days and events. Advance tickets can be purchased at a discount. See my post on 303 Magazine's event calendar for October 5th, 6th, and 7th for more information and a link to buy tickets.
If you wish to expand your relationship, reconnect with your lover, or learn more about what you've always wanted to know about sex, this conference is a safe place to do it. Beyond the Bedroom is one-stop shopping for all of your sexual needs. More details can be found at BeyondtheBedroomEvent.com.