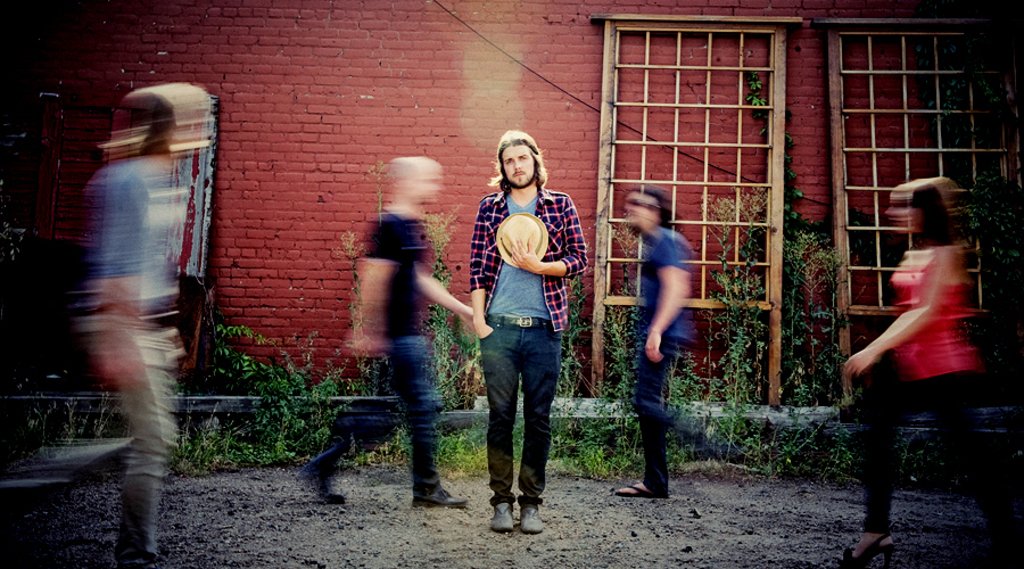 The evolution of local band Churchill has been anything but typical. Some might say they formed organically, others call it sheer ordained luck. Regardless, one thing is undeniably true – this Denver group is cranking out some badass tunes that are teetering dangerously close to an entirely new genre. With combined backgrounds in bluegrass, country, and rock, Churchill hones in on a distinctive indie-rock vibe that is insatibale. "The best way I can describe it is all our different styles and influences being mixed together to create something new. Me and Tyler come from a rock background while Tim and Mike come from more of a bluegrass and folk background. Then you throw Bethany into the mix with her background of classical, playing and accompanying in theatre and choirs – it makes for a unique sound that somehow works. I'm not sure if I know exactly how it all fits together," says Churchill Drummer, Joe Richmond.
Currently invading the airwaves with catchy hit single "Change" dropped back in March, the band is experiencing its first taste of serious hype. The video received over 70,000 hits on YouTube for its intriguing videography featuring a man dancing on rollerskates. The band went to director Tim Twinem with the concept for the video. "We actually came to him with the concept and he made it so much better than we ever imagined. We met Dennis at a show we played in Boulder and what you see in the video is 100% him. He just loves to skate dance and he was doing that at our show and we asked him to be in our video. We didn't ask him to do anything besides be himself. We love Dennis," explains Richmond.
Gaining traction locally and throughout the mid-west, Churchill managed to earn a coveted spot at SXSW a few years back, played alongside The Fray at Stubbs in Austin TX to a sold out crowd, and have also garnered licensing agreements for use of their songs in a Lance Armstrong documentary film and MTV's hit show Teen Mom. Many of the songs start out with Tim Bruns, Churchill's lead vocalist and songwriter. "Tim normally comes to us with a song that he is working on and we all sit down together in a rehearsal and work through arrangement and all of our different parts. Normally they start out as slow cowboy songs and we all put our spice to them and get our sound," explains Richmond.
Deemed a band to watch since their 2009 inception, Churchill is a musical force to be reckoned with. Their latest album spins with a bit more polish, yet still gritty and authentic. "The first album we made was very gorilla. We recorded it with one microphone in kitchens and basements all around Denver. We weren't actually even a band then. Tim and Mike asked me to engineer the record for them and by the end of it I was playing drums at their next show. The new record is much less dependent on what we have always thought we had to be able to play live. We are adding more new layers and then figuring out how to translate that to our live show. It's very freeing to make records that way," says Richmond.These various layers are apparent, especially on the "Sing Out Your Love" track.
In a matter of a few short years, Churchill has made an impact and shows no signs of slowing down. And their clever moniker? It arose out of necessity. After playing a couple of shows with no name, the band decided to modify a saying they often used.
"We had this thing when someone did something embarrassing or funny we would say that they "Churchilled" it," explains Richmond.
And thus, the name stuck. Catch Churchill alongside Fun. and Of Monsters and Men, Thursday December 13, 2012 at 93.3's Not So Silent Night and see for yourself why they are a hot ticket. You too may become "Churchilled."