Cherry Creek North Fashion's night out is tonight, and if you are looking for a great outfit to wear to the biggest fashion party of the year, we've got you covered with these five different looks. What better time to wear your favorite pieces for this fall then to Cherry Creek North Fashion's Night Out.
Look 1: Baroque is huge this fall! This is a great outfit to wear if you have to come to the events directly from work. Pair this Just Cavalli Baroque print dress with a pair of black pumps, like these by Christian Louboutin for your work day. When you are ready to head to the Fashion's Night Out events add a leather jacket and studded gold belt to keep the look more casual.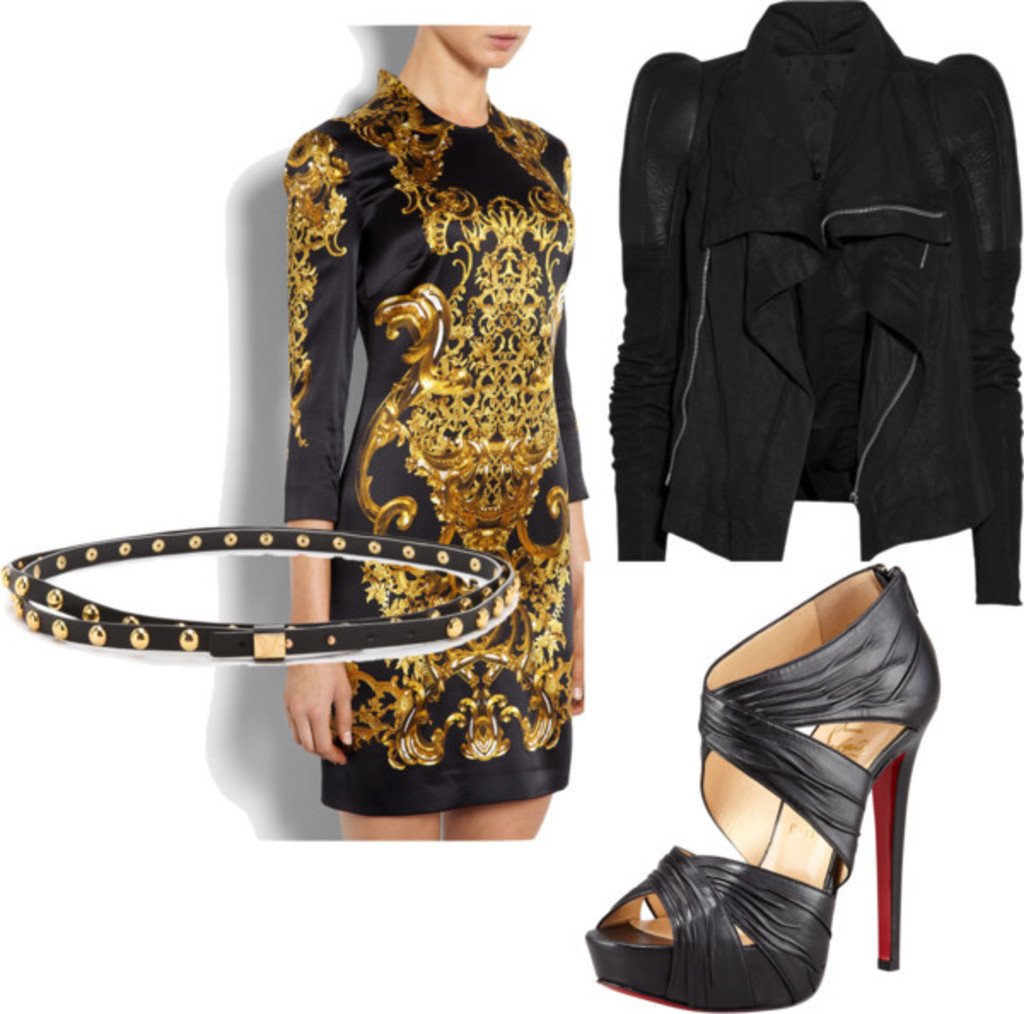 Look 2: If you're feeling for more easy dressing, what better night to pull out a pair of  jeans that are burgundy, a popular color for fall. Pair them with a simple white tee and for fun some gold loafers.  To add a statement to the outfit, try a leopard print bag like this Dolce and Gabana one. If the weather is chillier for the night, what better time to bring out a fur coat. This Karl Donoghue shearling coat is the perfect last piece to add to this outfit.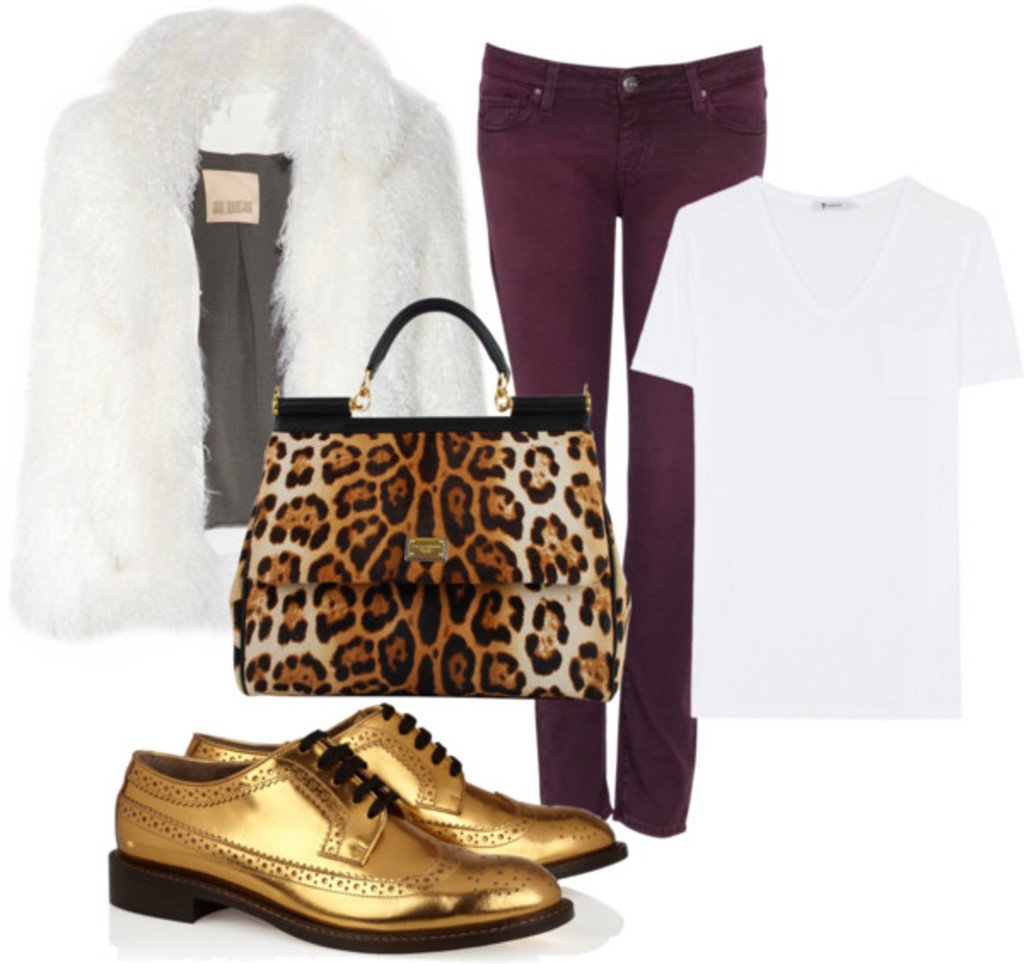 Look 3: Leather leggings are back! These Helmut Lang panel leggings are a great trend to wear to Fashion's Night Out. Pair with a digital print shirt, like this Helmut Lang one and add an Alexander Wang wool blazer. A great a statement shoe and bold necklace will top this outfit off for an amazing night celebrating fashion.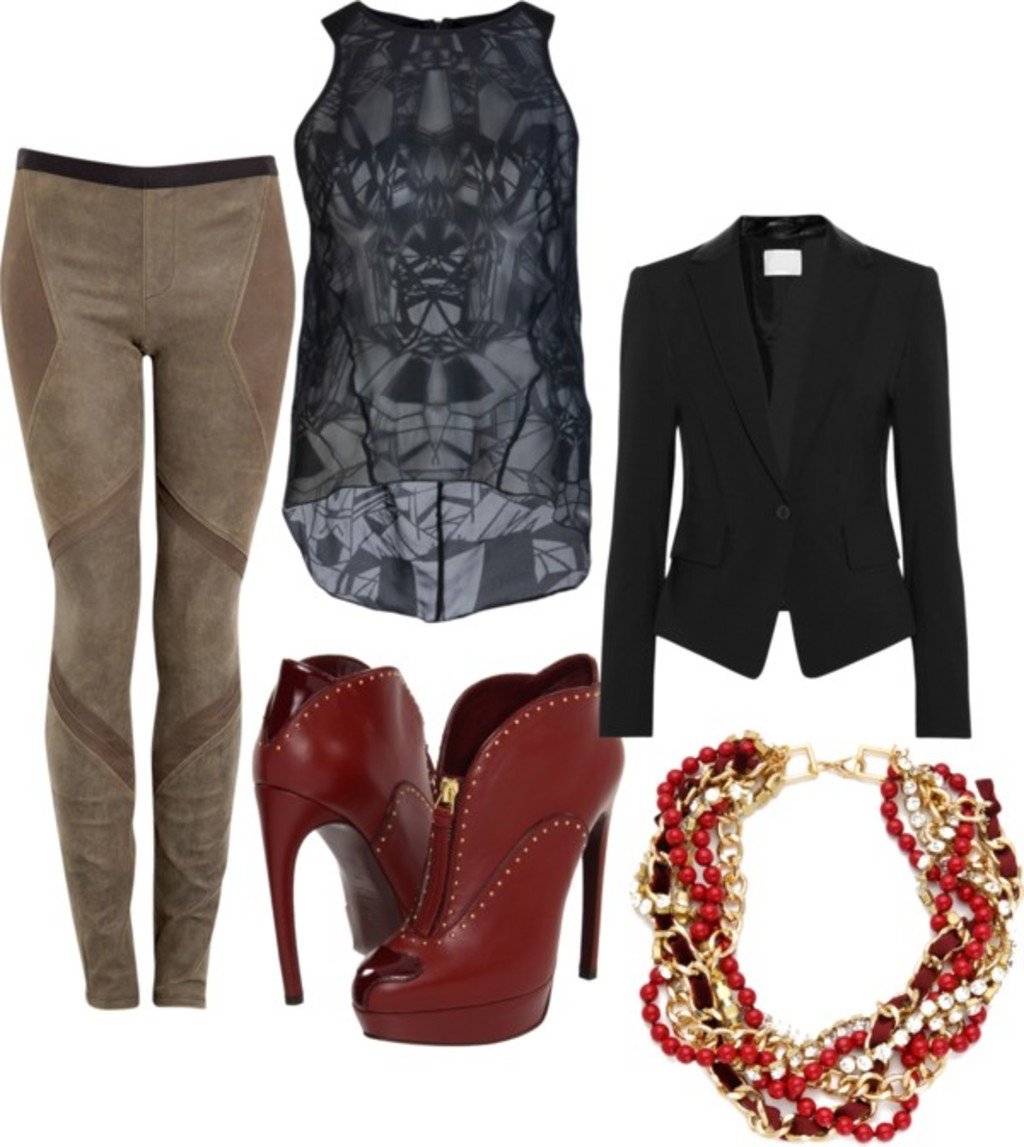 Look 4: What better way to do Fashion's Night Out than wearing Theory's official 2012 Fashion's Night Out tee-shirt. Wear this shirt with a leather skirt, and a pair of booties. Forty percent of the proceeds raised from the sale of this tee will go to the New York City AIDS Fund. Looking for a new hair accessory? Try adding a brooch to your ponytail or use it to pull back your hair. This look will add something new and trendy for fall, while supporting a great cause.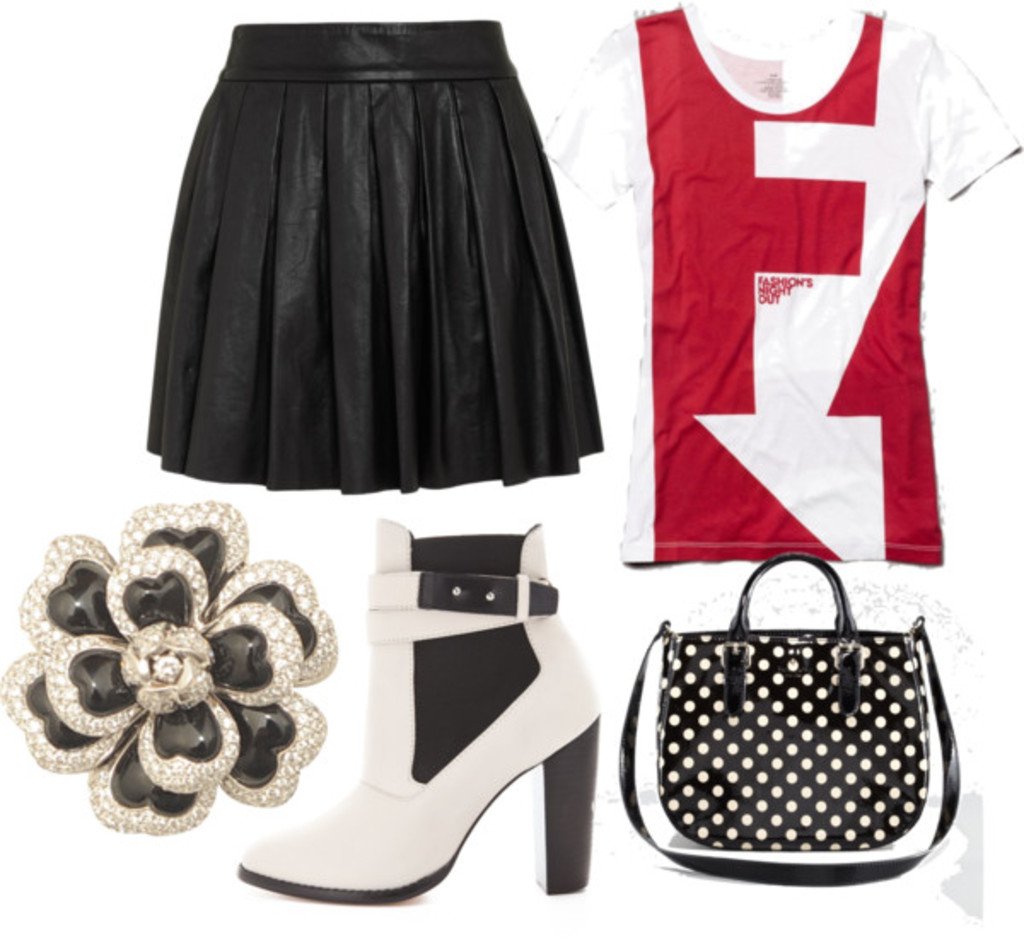 Look 5: Peplum is a great and flattering look on anyone. This fall peplum tops are making a statement. Pair this Elizabeth and James metallic-black floral brocade peplum top with a printed bottom, such as these Helmut Lang printed leggings. Add a statement ring to keep your look simple, and this gorgeous Valentino bag. You will be sure to make this year's Fashion's Night Out unforgettable!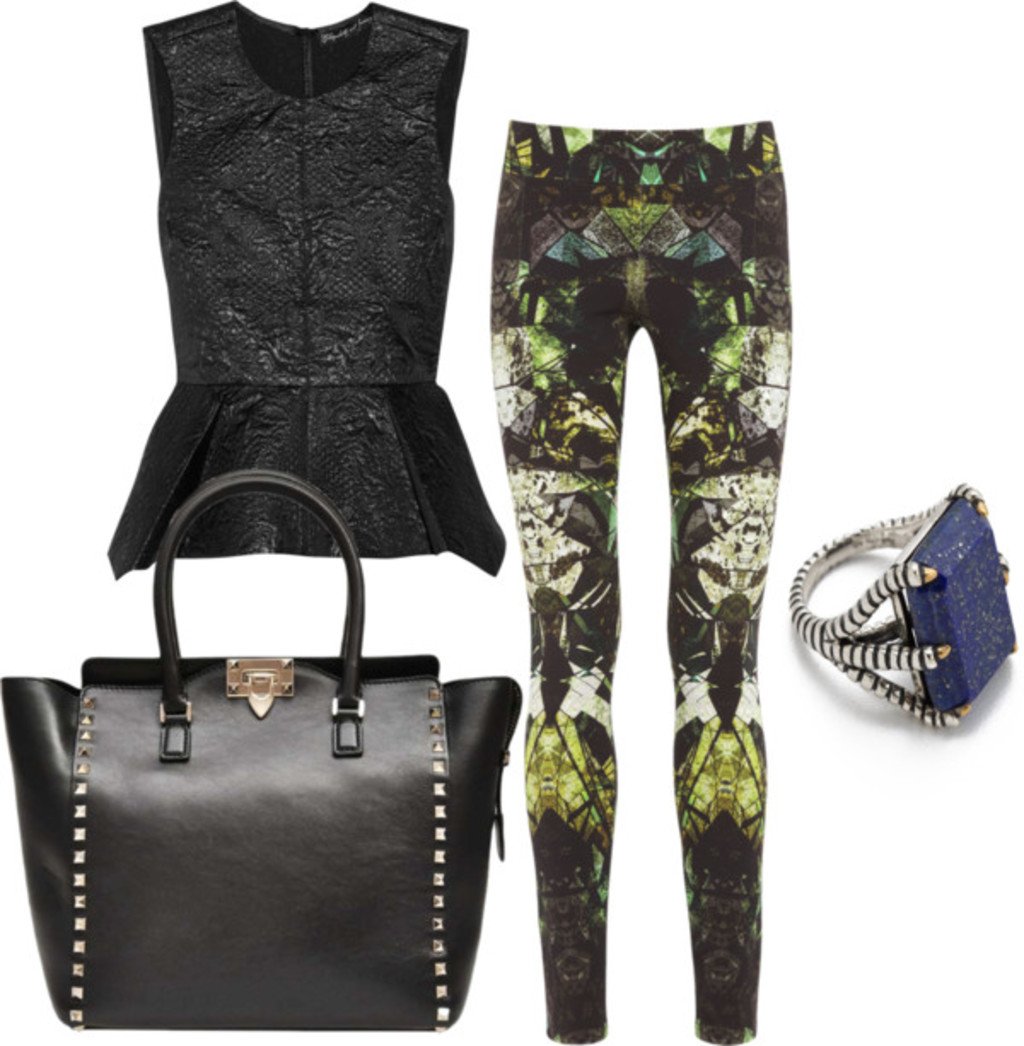 Click for ore information about Cherry Creek North Fashion's Night Out

Kaitlin moved to Colorado in 2008 to attend Colorado State University to get her undergraduate in Fashion Merchandising. She has worked with local boutiques and local designers. And is now blogging about her knowledge of fashion to share with you!