Missed your chance to snag a Great American Beer Festival ticket as 49,000 others beat you to the punch in less than an hour? Not to worry. Avery's Inaugural Boulder IPA Fest promises to deliver what most beer geeks are after anyway: a solid selection of IPAs from renowned craft brewers the nation wide.
Presenting IPAs from traditional to experimental, Avery aims to "honor the craft beer style that has made the hop our favorite flower!" Being held Saturday, September 8th, 12–5 p.m. at Avery Brewing Company, fest goers will take home a commemorative glass—included with admission—along with a new appreciation for the India Pale Ale.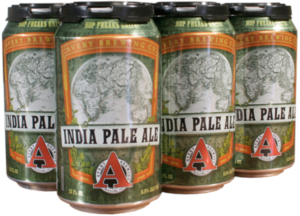 Tickets are available now for $35, with proceeds being donated to Trips for Kids of Denver/Boulder. If the success of Avery's Strong Ale and Sour events are any indicator, this celebration and tribute to the IPA will sell out in its first year and be back for more next.