Jane Austen's classic, Pride and Prejudice, is brought back to life with a mysterious murder twist in the best-selling novel, Death Comes to Pemberly by P.D. James. Set six years after Elizabeth's marriage to Darcy, James beautifully evokes the world of Elizabeth Bennet with a twist. She brings a murder to the grounds of Pemberly in a twisted plot of love and betrayal.
Elizabeth and her household are in the midst of its preparations for the annual ball held in honor of the late Lady Ann, Darcy's mother, when a brutal murder disrupts the quaint manor. Jane and her husband Bingly, Colonel Fitzwilliam, Georgiana Darcy, and rising young lawyer Henry Alveston are enjoying an evening of fine dining and socialization when a carriage arrives carrying the frantic and unexpected visitor, Lydia Bennet.
Lydia, in hysterics, explains that she was en route to Pemberly for the ball when her husband Lt. George Wickham and his friend Capt. Martin Denny fled the coach in a tussle. She heard gunshots from the forest and immediately ordered the carriage to continue on to Pemberly in fear her husband was dead. Darcy and Colonel Fitzwilliam conduct a search party to find the two missing gentlemen and are faced with a gruesome sight in the woods. In the dim moonlight, the men stumble upon Wickham kneeling over the dead, bloodied body of his dear friend Denny.
When Wickham, splattered in Denny's blood proclaims that his death is all his fault, the calm lifestyle of the Darcy's is disrupted by scandal and catapulted into the midst of a murder trial. Darcy himself is faced with the prospect of his childhood friend yet lifetime enemy Wickham hanged if found guilty. Though Wickham is a man of deception and corruption, does he have it in him to murder his best friend in cold blood?
The novel itself is a brilliant extension of Austen's eloquent prose. Fans of Pride and Prejudice will be
happy to find each character is perfectly preserved and resurrected right from the original novel's pages. But don't expect an exact replica. Because of the more subdued tone due to a murder trial, a bit of our favorite Austen wit is lost in the details. The focus on Darcy's character also takes precedence over our favorite heroine, Elizabeth.
While the story itself isn't quite as gripping as modern crime novels, it does maintain a more proper tone, clearly evoking Austen's of 19th century writing. Loyal Jane Austen lovers, pour yourself a nice cup of tea on a stormy summer night and curl up with Death Comes to Pemberly. Those who cannot get enough of Austen will welcome an update on all of their favorite Pride and Prejudice characters, and of course, a neatly wrapped up ending full of promise after a plot of scandal.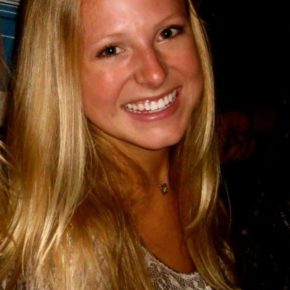 Avery Johnson is a 303 Magazine intern for the Arts & Culture section. She is a Colorado native currently majoring in English and Communication Studies at the University of San Diego. She rarely leaves the house without a good book.