Around the world, women and girls are often the victims of meaningless acts of violence. The problem transcends all boundaries, regardless of class, ethnicity or culture. Organized by Art Works For Change, an organization that creates contemporary art exhibitions around the world to address critical social issues, Off the Beaten Path: Violence, Women and Art brings the problem to the forefront, with the hope of promoting awareness of gender-based violence.
As a multi-media traveling contemporary art exhibition, Off the Beaten Path utilizes pieces from 27 well-known artists from around the world. With such a wide variety of perspectives comes a wide variety of media. From video to oil painting to cloth (and many more), each piece tells a story that is unique to the culture in which it originated.
The exhibition begins at the source of violence: the individual. As you move farther into the gallery, four other sections emerge: violence and the family, violence and the community, violence and culture and finally, violence and politics. Each section builds on the previous, culminating into an all-encompassing discussion about the prevalence of violence against women.
In addition, a number of the pieces have a three-dimensional quality to them.  They can be walked around and looked at from any angle, allowing you to experience the works on a whole different level. The Gallery Guide is also an interactive tool, asking the viewer to think critically about the works. Combined, these factors spur an emotional connection to the collaboration.  
And it doesn't end there. Those who visit the exhibition can check out the "Take Action" portion. Viewers can join Art Works For Change in the fight against violence against women. Donations are also accepted.
Providing interactive works by artists from around the globe, the exhibit examines violence against women in a multi-faceted and unique way. To see Off the Beaten Path: Violence, Women and Art, visit RedLine Art in Denver open Tuesday-Friday from 10 a.m. to 5 p.m. and Saturday-Sunday from 11 a.m. to 5 p.m. The show ends July 29.
Redlineart.org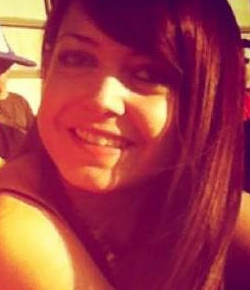 Jessica Kleinman is an art and culture intern/writer for 303 Magazine. She is currently studying journalism at the University of Colorado at Boulder. Follow her posts on Twitter.