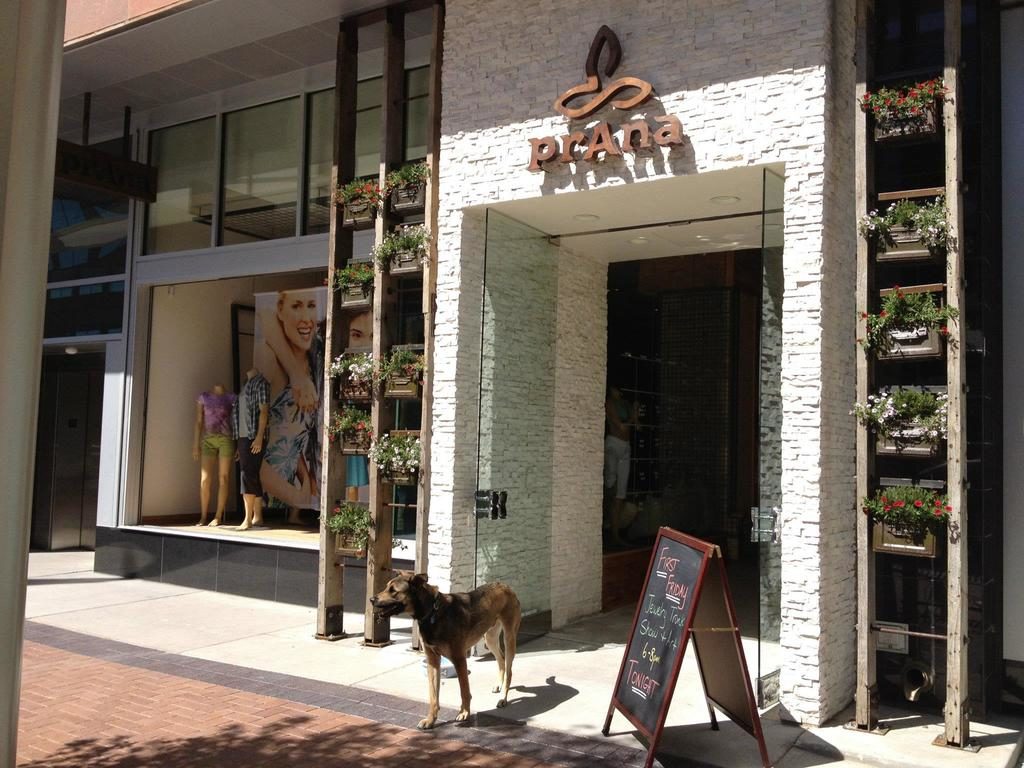 "Don't look at me," is something I say…a lot. I think it throws people off, and that's part of my game. My life-game. I like to think of the general masses as a school of herring, swimming together, in unison. Everything is the same, everyone is the same…work, eat, work, eat, work, TV, sleep. Rinse and repeat. We walk around saying things to each like, "Shoot me an email," "Did you hear about the guy who bit the other guy's face off?" and "I love Starbucks." We share similar views about vulgarity, appropriateness and boundaries. But, I like to penetrate that humdrum. I know this doesn't make me particularly special, but it makes me special enough. I mean, if everyone was doing it, I wouldn't be the purveyor of what-just-happened? faces that I am. So, yeah–don't look at me and don't touch my stuff.
Now, I realize we're all  individuals–but that doesn't mean we're not herring. The hipsters follow their school, the accountants follow theirs and even yogis can be on cruise control. I'm not saying that I haven't met certain instructors who I would happily practice with every day of the week or haven't found certain studios that feel incredibly comfortable for me. But, as a yogi, a practice-r of yoga, I think switching it up is hugely important. So, wi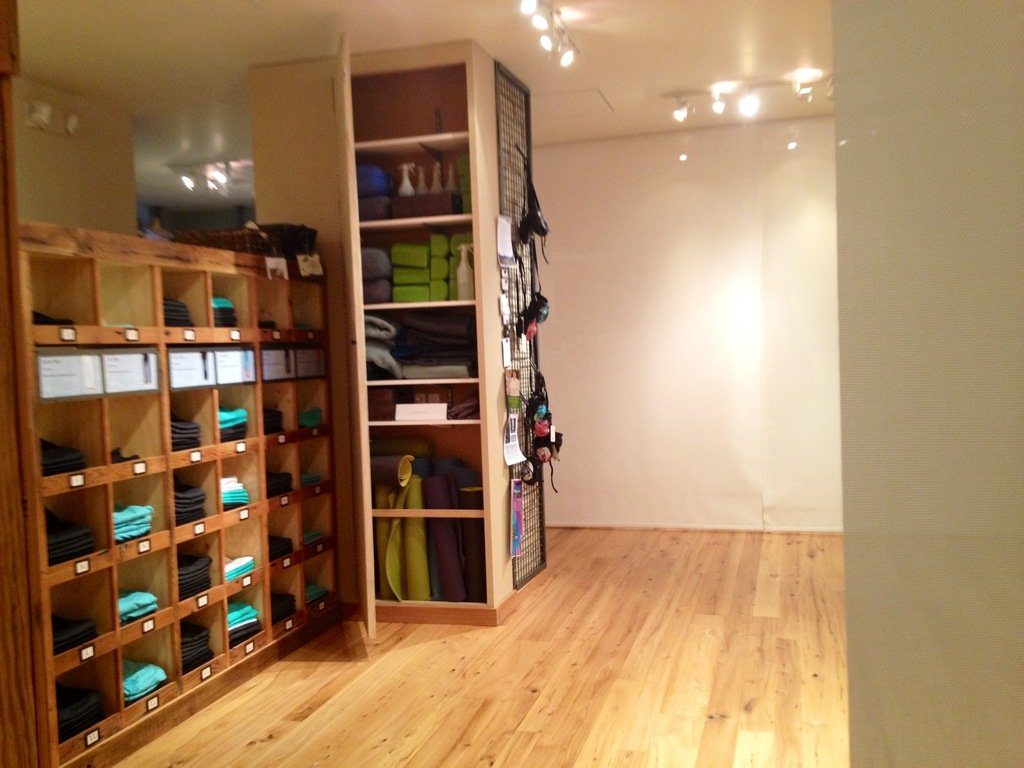 th prAna opening in Denver, I decided to check out one of their classes–meditative flow, one of many interesting class selections the store offers (aura readings, curvy-girl yoga, movie nights, vinyassa, ashtanga, anjali and group runs). And, I had no idea what to expect.
prAna is gorgeous in the Filmore promenade and provides a more relaxed, maybe even beachy? style of clothing as opposed to other high-end retailers in the area. And, it takes all kinds, friends, so welcome to the 'hood. The staff is nice, the space welcoming. I mean, it's for yoga people and it feels that way–heavy price tags, swirling colors, head bands, short shorts, racer-back bra-tops, cuteness…the works. But, you can get the low-down on the store's philosophy and threads here.
When it's time for class, a couple of slightly translucent scrims emerge from the ceiling with the touch of a button, designed in such a way that all of the merchandise remains available to those shopping during class, and it blocks the yogis within from seeing too much chaos or being seen. Et voila–a little pop-up studio that supposedly fits seventeen, but I'm not sure how. I'd say maybe ten. But, that's just semantics. It's designed so that the instructor can choose the music for the class without hearing/interfering with the store's music. Unfortunately, I think there are some kinks to work out, because we initially had two competing choices of music to focus on. And, it was entirely too bright compared to what I'm used to.
I overheard the instructor, Brett–totally a cute boy, say that no one showed up for his class the previous week. There were four of us in this one. The class started with us sitting on top of blankets, and despite my proclivity to doubt things, the studio did feel quite separate from the rest of the store. I heard a conversation between an employee and customer. I heard a customer moving clothing on the racks. Initially, I found it distracting. Then, Brett, probably feeling just the same as it was his first time teaching in the space, brought it into his class, challenging us to calm our minds and focus on our breathing, despite our surroundings, reminding us that it is always a challenge. And, this one might be allowing us to gain further control over our minds and bodies. So, when I was a yoga herring the week before, now I've broken from the norm and I'm growing for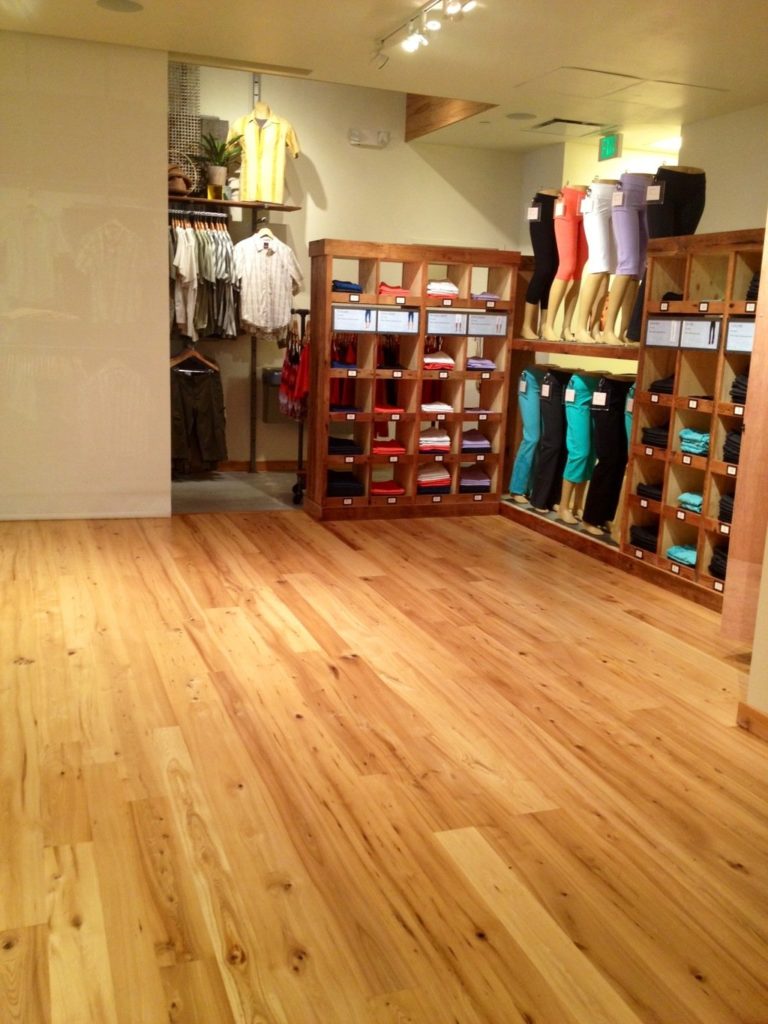 it. Mostly, I practiced undisturbed.
I haven't seen Brett around town–because he isn't presently anywhere but prAna–and though I'm not entirely sure why he called his class meditative flow (well, he said it was the kind of yoga he liked to practice…we didn't do a special meditation ever and we were moving a bunch, minus a flow), I found his class pretty interesting. There were at least a few moments of utter newness for me and I worked up a tiny sweat. And, with such a small class size, there was a lot of personal attention, assistance and adjustments–all of which I need. And, Brett had a little love to spare for everyone when we were in final SAVASANA. And, did I mention the price tag? Free. But, I feel like once the kinks are worked out and the instructors begin to take command of the space, these classes will be…priceless.
prAna
105 Fillmore Street
720.377.3017
Prana.com/Denver for class schedules.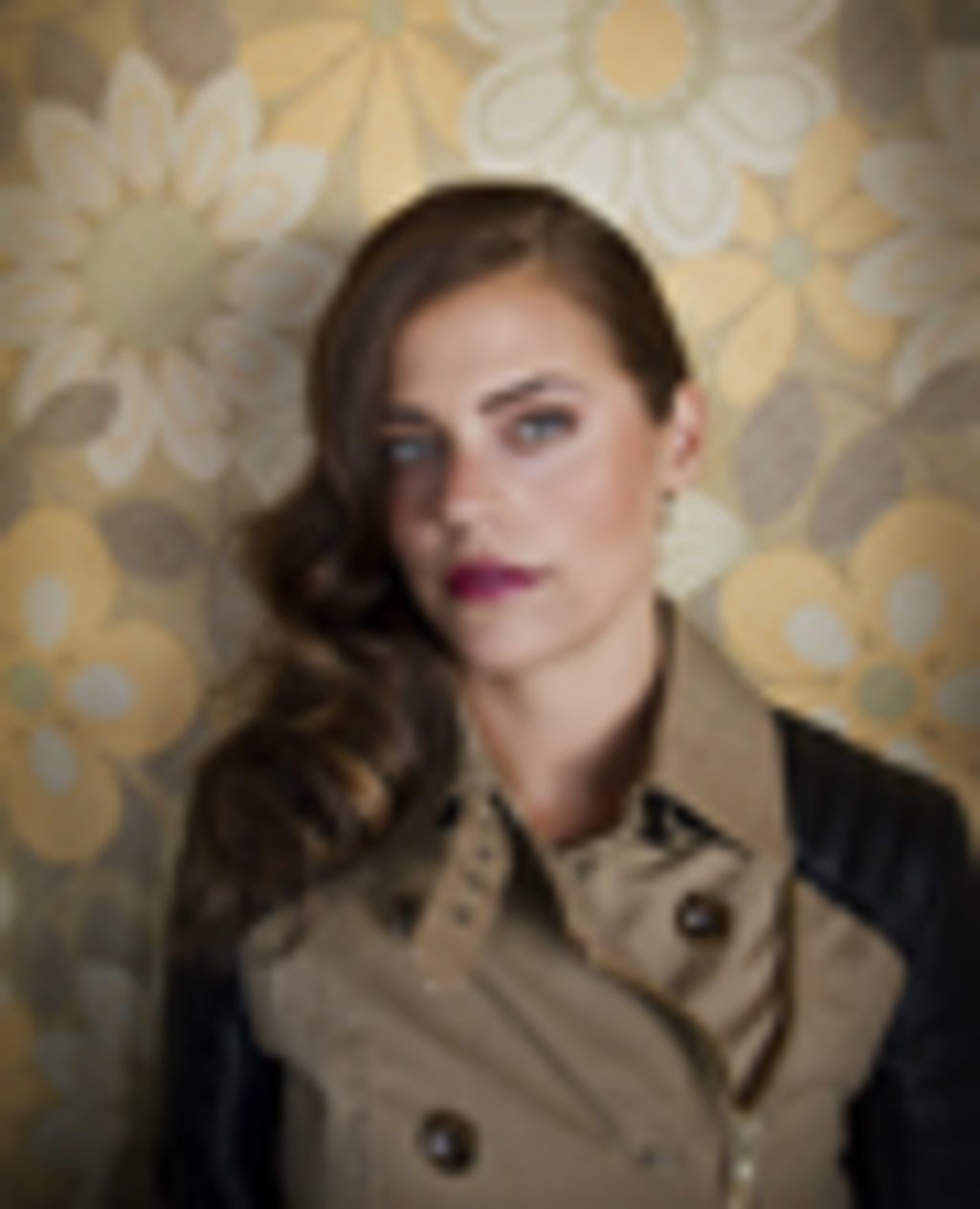 Laura Standley is the editor in chief of 303 Magazine. She has been blogging about fitness since January 2011. Click here to read her past blog posts.