Rockies Fireworks Show
June 29 | 6:10 p.m.
June 30 | 5:15 p.m.
Coors Field | 2001 Blake Street 
www.Colorado.Rockies.MLB.com
Nothing's more patriotic than America's pastime. The Rockies show their love for the nation as they take on the San Diego Padres with an Independence Day firework show to follow. The fireworks show is dedicated to having Rockies fans left with bright eyes and oohs and aahs.
$10+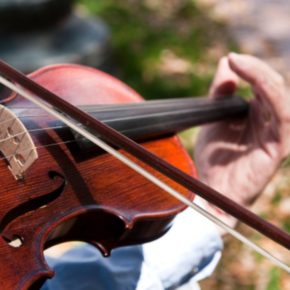 Independence Day Eve Celebration
Tuesday, July 3 | 8-10 p.m.
Civic Center Park | 101 West 14th Avenue 
www.Denver.org
Bring your red and white striped blankets and wicker picnic baskets for an old-fashioned night of patriotism. Get a jump-start on your Fourth with a free concert from the Colorado Symphony Orchestra the night before. The concert will be followed by a light show and fireworks display from the roof of the Denver City and County Building. Food vendors will be on site if you don't DIY, and seating is first come, first serve.
Free
Big O Tires Jet Car Nationals/Family Festival
Wednesday, July 4 | 8 a.m.-9:45 p.m.
Bandimere Speedway | 3051 South Rooney Road
Morrison
www.Bandimere.com
Jet Cars, Purifoy Chevrolet Fast 16, Madcap Racing Engines Quick 16, Fineline 16, Sunoco King Street, MagnaFuel Super Series and Titan 16 Jr will be racing at nearly 300 mph. Shootout and Doug's Balancing Sled Challenge will flash their red, white and blues. Prior to the races, plenty of kids carnival feasting games, rides and contests offer other sorts of distraction.
$13-$22
Old-Fashioned 4th of July Celebration
Wednesday, July 4 |  10 a.m.-4 p.m.
Four Mile Historic Park | 715 S. Forest Street
www.FourMilePark.org
Put a more vintage vibe on your Fourth by visiting with Abraham Lincoln, Thomas Jefferson and Uncle Sam as they read the Declaration of Independence. With a Civil War Encampment, including a reenactment of the firing along with horse-drawn wagon rides, guests will feel the effect of the forefathers. Don't miss this historical and authentic celebration.
$4-$7
Wash Park July 4th Celebration
Wednesday, July 4 | 11 a.m.-1 p.m.
Wash Park | Virginia Avenue and Downing Street
www.WPENAOnline.com
This year marks the tenth annual Wash Park neighborhood picnic. The celebration includes a decorated bike parade, live music from the Denver Municipal Band's Brass Quartet and a variety of activities at the newly renovated boathouse.
Free
Denver Cruiser Ride: America F*ck Yeah!
Wednesday, July 4 | 7 p.m.
Civic Center Park | 101 West 14th Avenue
www.DenverCruiserRide.com
There couldn't be a more perfect theme for this Wednesday's bicycle ride. Get decked out in your craziest assortment of stars, stripes, red, white and blues to meet with friends and cruise around Denver in honor of your country. The cruiser starts all over the city including Jake's, Odelay Taco's, Boradlife, Linger, Little Man Ice Cream, Brooklyn's, The Gin Mill and The Denver Wheel Club to take your beginning mark.
Free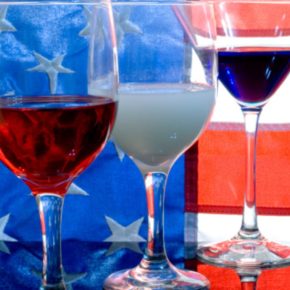 July 4th at West End Tavern
926 Pearl Street
Boulder
www.TheWestEndTavern.com
Keep the American and Boulder tradition alive by starting your night off with an American Dream Whiskey Flight and a BBQ Slaw Dog. Once you have rightfully stuffed your face at the West End Tavern, head off with Banjo Billy and his Bus of Wonder to enjoy the fireworks at Folsom Field.
Drink and food prices vary