Is it just me or does it seem like Brooke Shields endorses way too many products? From Colgate to Latisse this lady doesn't know when to say no. When I first saw the Latisse commercial featuring Ms. Shields, I was in shock. Sorry, but I was unaware that thin eyelashes were currently a pandemic in this country. However, not only do I feel like it is silly to attempt to grow fuller, thicker eyelashes, I think it is extremely dangerous. Have we not heard the warning signs? The listing of warning signs takes longer than the actual endorsement part of the commercial. Eye browning? Sudden decrease in visual acuity? Possibility for a difference in eyelash length, thickness and pigment? Jesus. Call me old fashioned but those seem a bit severe. Want to know what I recommend? MASCARA! Yeah, that one product that has been around for centuries to thicken eyelashes.
Product of the Week: Maybelline's Great Last Mascara.
This can't be a big surprise. Who doesn't love this mascara? It is under 5 dollars and has won numerous awards for being such a loyal product. Since it is so cheap I buy a new one every 3 weeks or so. Mascara expires quicker than any other makeup product, one tube of mascara should be used for only 3-4 weeks. Not only does it spread germs but the formula loses it's consistency and effectiveness after about a month.
My other favorites include, L'Oreal Paris Voluminous Mascara, in Carbon Black, Maybelline's Colossal Volum' Express Mascara, Rimmel London: Extra Super Lash Mascara, Max Factor 2000 Calorie Mascara, Cover Girl's Exact Lash Mascara. Oh and for those sensitive eyes try Almay's One Coat Nourishing, Thickening Mascara.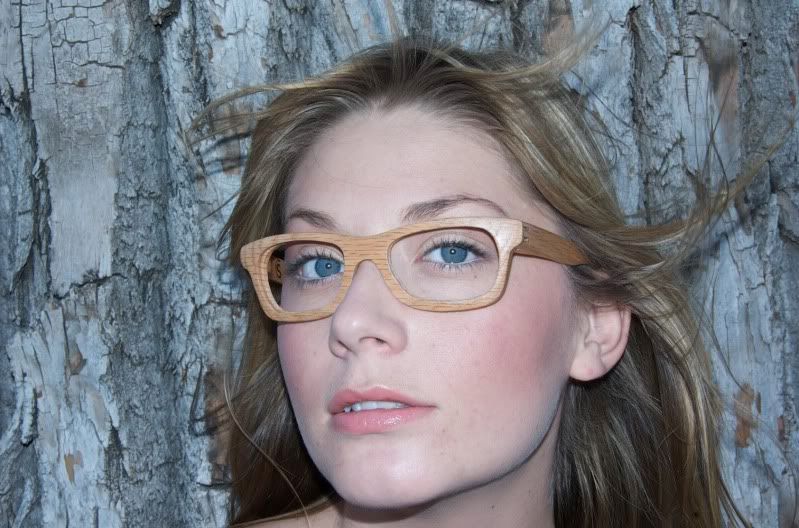 Photo Credit: Glasses: Shoulda eyewear; photographer: Joe Megyesy.