During their senior year of high school most students are busy spending their last year at home with their friends, applying for colleges and deciding what to wear for their senior prom — but not Whitney Woerz. At just 18 years old, she's missing a few weeks of her senior year to tour across the country with pop star Jesse McCartney. The tour is Jesse McCartney's "Resolution Tour" and is making 22 stops, including one local stop on February 4 at The Ogden. It might sound like a dream come true but in reality it's no easy feat. While on tour Woerz is juggling writing new songs, homework and rehearsing to put on a great show every night. For Woerz, it's all in a days work and she couldn't be happier anywhere else but on stage. We got the chance to catch up with the pop artist before she takes the stage here in Denver.
303 Magazine: Can you talk a little bit about how you got your start in music for people who haven't heard your music before?
Whitney Woerz: I wrote my first song when I was 13. This was right after this friend that I only knew from social media told me that she wanted to kill herself — and I didn't even know what that meant at that young age. And so I called Bring Change To Mind, which is this organization that I now work with. They told me to call the suicide hotline. I saved her life from that suicide hotline call. And then in that time period when they were arriving I sat down and wrote this poem that I then turned into a song. And I sent it to her and she said that it inspired her to get professional help. So I figured if I can help one person then I can help so many more. I just continued writing music to help people know that they're not alone in anything that they're going through.
303: That's awesome!
WW: Yeah. And then luckily, I sent it to a producer with literally no hope at all that he would even listen to it. And to my surprise, he was eager to take a chance on this 13-year-old. I've been working with him ever since.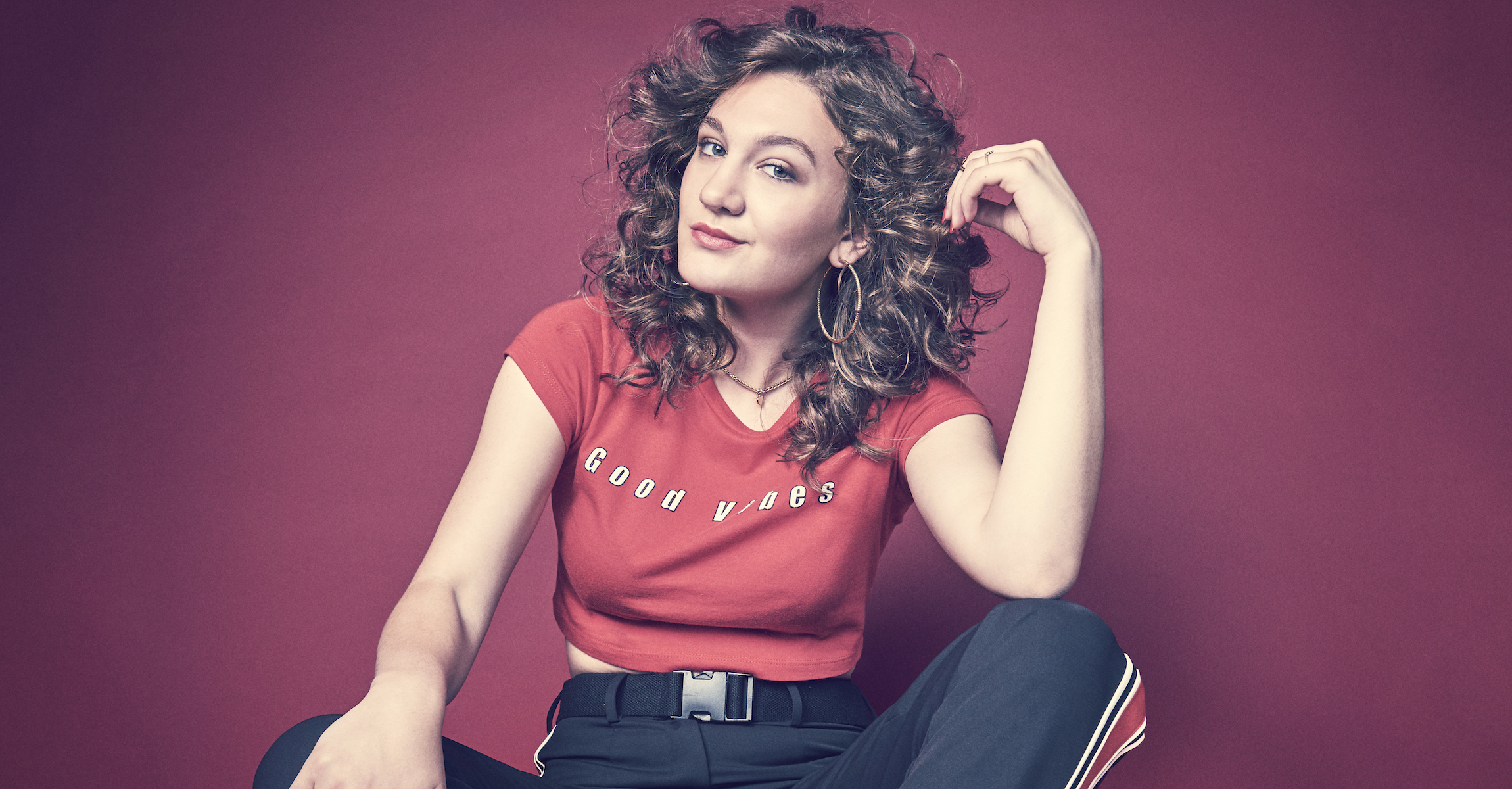 303: You just mentioned Bring Change To Mind and you work with a variety of different causes, can you talk a little bit more about the causes that inspire you and the way that you're involved with them?
WW:  Bring Change To Mind is this organization that helps to end the stigma around mental illness — and that's what I do a lot of in my songs. I do this thing at every live show that I do. I ask people to turn on their flashlights on their phone and then raise their lights if they've ever experienced depression, anxiety or any other mental illness, and a few lights go up. And then I expand it to raise your lights if you have a family member who has experienced depression, anxiety or any other mental illness, and a lot of lights go up. Then I literally say "have you ever known anybody who has experienced those things," and the entire place is lit up with lights.  And I tell everyone to look around and there's this moment of — like it's just a sweep of quiet and realization across the room and everyone realizes that everyone is experiencing these things. It's such a moment, and a lot of people come up to me after and say "thank you for that." It's so great to be able to have a platform where I can actually make a difference through something that I love, which is music.  And inspire people through something as simple as music and flashlights.
303: I know you've been on a few different TV shows like The Doctors where you've talked about that and a variety of other things. What have those experiences been like?
WW: Every TV show I've done has been so so amazing. I think the first one I did was – I was actually on The Today Show when I was 15 a few years ago. I was Elvis Duran's 'Artist of the Month.' So I sang one of my songs, actually, the one that's about Vine, I sang that on the Today Show. And I was just blown away that it was one of the first things I released and I was so young and I was just like "Why am I artist of the month?" But that was really really fun.
303: Can you talk a little bit about what it was like filming your most recent video and the behind the scenes video that you released after it?
WW: I did a music video for my latest single 'Love Me Not' and I went to LA for that. This music video is very quirky. It's very out there and it catches your eye. There are so many colors and there's a bunch of checkers — checkers are my pattern and so I needed to have those featured in the video. But there's also a message to that video and to the song. I feel like you hear the song and you think that it's just a simple pop song. But it's a simple song with this complex message. In the video, we exaggerated that message. It focuses on this couple based in the '40s. We have a very stereotypical '40s housewife and then her husband. You see that she's doing all the cooking and the cleaning. And then there's this other woman who's supposed to be the alternate version of the '40s housewife, and she's very modern and goes against the stereotype of how women are viewed and what they do.  And by the end, the man is doing the cooking and the cleaning and it shows power and a reverse stereotype. It looks crazy and it was really fun to film.
303: Have you faced any challenges as a young woman in the music industry?
WW: The majority of the songs I've written just by myself.  But recently I've started venturing into co-writing and just writing with other people.  And one of the co-writes I did, I was 17 at the time, and it was immediately right off the bat it  was like "we are writing with someone so young, this is going to be interesting." Like I got that vibe.  And then I would sing some ideas and get no response. I feel like there was such and agism thing going on. And then someone else would sing that exact same thing that I just sang, and then they were like "that's great that's amazing, lets put that in."  So in my head I was like "don't say anything, don't say anything, it's in the song" So what I've experienced is people judging me based on my age and not taking me as seriously as they would if I was 30.
303: How do you react to people who don't take you as seriously as they should?
WW: I have confidence in myself that I'm serious and actually on their level.  So, I just keep my mouth shut and try to put as much of my ideas out there. It doesn't really affect me.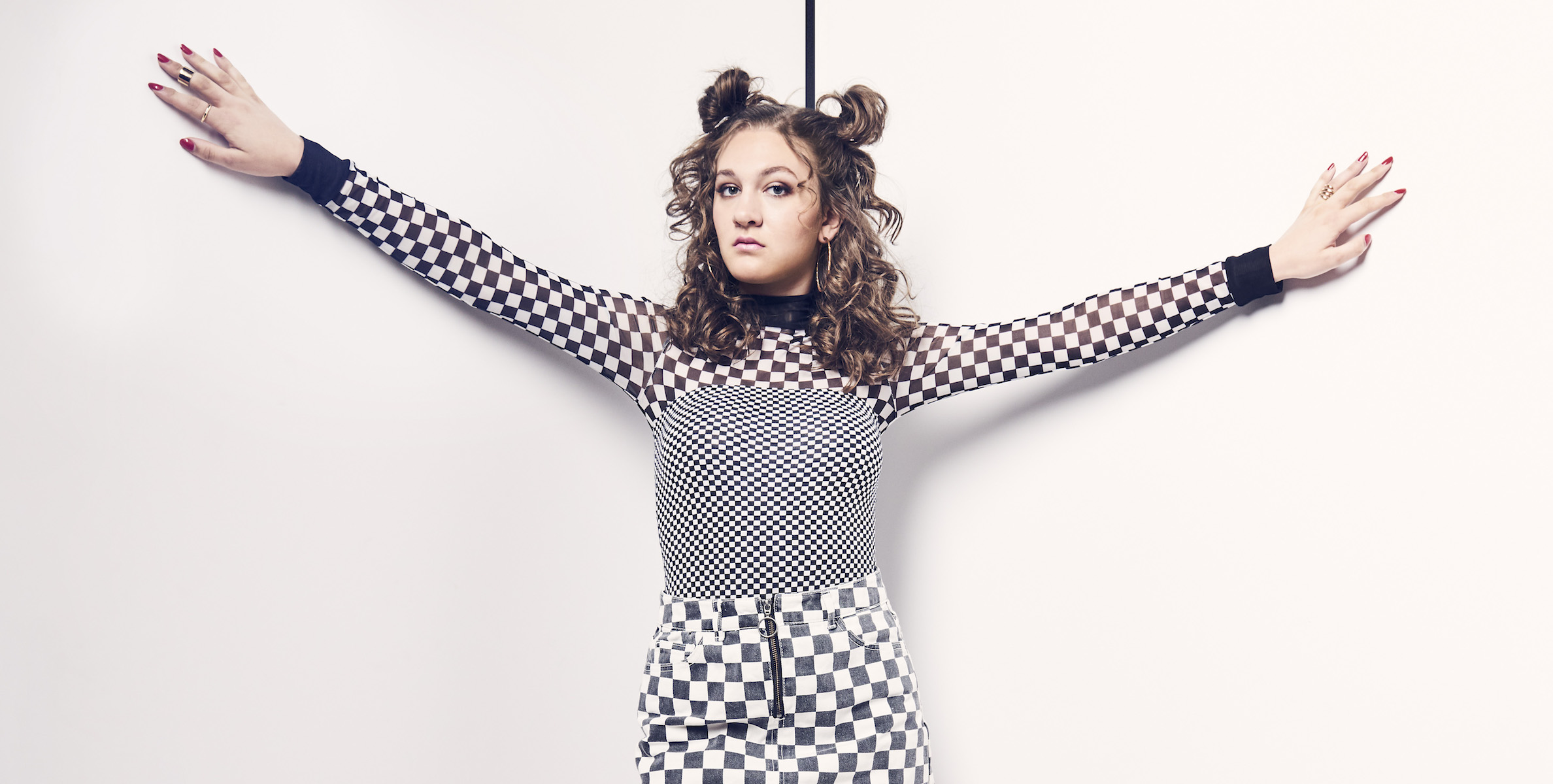 303: Are there any projects that you're working on now that are particularly exciting?
WW: I'm working on a bunch of different songs right now that I'm so excited about.
303: Is there anything that you can tell us more about?
WW: My boyfriend broke up with me recently. So I've been writing a ton of break up songs. I'm writing a bunch of stuff that people haven't really done before.  I was like "Man, what can I write? I'm super inspired by this, but I feel like everything's been said." So it took a little while to think what exactly I have to say that's different — that's not a heartbreak song that's been done before. And I've been striking so many different concepts. So it's been really fun, it's like musical therapy writing about this breakup. People need to expect a bunch of different heartbreak songs.
303: Can you tell me a little bit about the tour and what it was like meeting Jesse McCartney?
WW: He is such a genuine, nice person. And he's so talented too. He puts on an amazing show every night. There's not one note off. He's been so great, and the whole entire crew is amazing.  It's been so easy and just fun.
303: What are your goals for the future?
WW: Honestly, my goal is just to be happy. I just want to continue to be happy and continue to do music and for as many people to listen and get inspired by my music as possible.
Whitney Woerz and Jesse McCartney will take the stage at The Ogden on Feb. 4. Tickets are available here. You can keep up with all of Woerz's tour shenanigans on Twitter.