303 Style Profile is an ongoing series highlighting unique locals and they're incredible style and stories. Go here to see past profiles.
Fashion Denver creator, Brandi Shigley, has hummingbird-like, kinetic energy that permeates through every space she enters. She's the kind of person who invigorates people just by being in close proximity to them. As a public figure, handbag designer and entrepreneur for two decades, she has a firm grasp on the local fashion industry's history and where Denver style is headed in a way that few others do. Despite her extensive list of achievements, she somehow remains modest and down-to-earth.
"I just feel like a regular ol' gal that just happens to have worked in the fashion industry in Denver for a long time. I am honored to be part of this fashion scene and grateful for the opportunities that I've been and continue to be part of.  I am constantly inspired by our pioneering designers and our new up and coming designers," Shigley said. 
As Fashion Denver nears 15 years since its creation, we decided it was the perfect time to learn more about this enigmatic Denver fashion icon.
303 Magazine: Tell us about yourself. What were you like as a kid?
Brandi Shigley: I was abandoned at the hospital in Manila, Philippines and then lived in an orphanage for about eight months. For the next eight months of my life, a woman named Marie Dehner fostered me until I was adopted into the Shigley family here in Colorado. We lived in Northglenn then when I was seven, we moved to Aurora where I spent my growing up years.
I had a wild imagination. I loved rollerskating — still do — and I wanted to be a figure skater. I'd take out all of my albums, lay them across the floor and pretend to skate on them. When I would get in trouble, my mom would try to ground me to my room but I had so much fun playing by myself, hosting pretend radio shows and making paper purses, that I actually enjoyed being grounded.
303: Describe the moment you first became interested in fashion.
BS: I was obsessed with handbags at a very early age. I remember the Holly Hobbie purse I had when I was four and I couldn't go without it. In third grade, I would spend free time in Miss Simmons' class making paper wallets to go in my paper purses, hiding behind my Trapper Keeper. I went out on recess and said I was the Paper Purse Police. That summer, I got obsessed with fashion sketching and made book after book of drawings of dresses and bikinis. I really wish I still had that book. This was definitely my inspiration to create our Fashion Denver fashion camp for kiddos that we do quarterly.
303: Who are your favorite local designers?
BS: Man, oh man! Over the course of the past 20 years, I've gotten to meet, interact, work with, wear, sell and collaborate with so many designers. There is something about each and every one of them that I fall in love with. Can they all be my favorite?
303: You have a fearless approach to fashion. How did you develop your signature style?
BS: I developed my signature style by being confident in who I am and not be afraid to express my true self. This really came to be about 10 years ago when my band B.Sue was very active in the music scene and I was hosting BINGO at Sputnik, playing music on my Ipod and calling the BINGO balls. My friend Jonny Destefano — who helped me start my band — told me "Every practice is a performance and every performance is a practice." Basically, to me, that meant, whether you're in front of one person or 100 people, just be authentic to who you are.  I started to come out of my shell, share my vulnerabilities and insecurities.
303: What advice do you have for people struggling to find their own style?
BS: Style is such a personal experience. For me, it was more about losing that inward awkward self and going back to when I was a kid and just playing. I would say experiment with different styles and see what you feel authentic in. Most importantly, don't be afraid. I feel like you can rock anything if you have the confidence to do so.
303: Fashion Denver turns 15 this year. How has it evolved?
BS: I started Fashion Denver when I moved back from a two-year adventure in California. I wanted to take what I had learned as a handbag designer — starting my little DIY business in 1999 during the dot com boom — and help other designers. While I was in California, I had an opportunity to be part several fashion markets in Los Angeles and San Francisco. I knew that I wanted to create the concept of a fashion market here in Denver. So originally, it was doing business consulting for small fashion businesses and producing seasonal fashion markets. As the years went by, I saw the need to create other opportunities for local designers. I opened up our Fashion Denver boutique— 2009 to 2012 — began to produce larger scale fashion shows and then circled back around to my passion as a child making bags and started doing our fashion camps. 
One of my consulting clients, Dr. Brad Poppie, came to me with an idea to design dress shirts for the bodybuilder-athlete physique. I helped him build the business, bring on a team and now I'm so grateful to be vice president of marketing with the company. You just never know how your experiences will stack up and where they will lead you!
303: What has been the key to your success over the last 20 years as an entrepreneur?
BS: Always be open to change and don't be afraid to fail. When I realized that something wasn't the right fit for me, I would change direction and most often, it would lead me to something that was much more suited to my passion and skills.
One of the things I have learned is that it is okay not to be great at everything so if you can figure out where your zone of genius lies, focus on that and build a team that can support your values and mission, you are on your way to success. It's also very important to align with the right people. Take time to get to know somebody and don't rush into things just because you are excited to get started.
303: What are the biggest changes you've seen in Denver's fashion scene?
BS: Since I've been part of the fashion scene in Denver for the past 20 years, I have seen so many designers start up their businesses and thrive. I've seen more and more communities coming together to support the fashion community. With organizations such as 303 Magazine, Fashion Association Denver, Fashion Group International's Denver chapter, new up and coming FSHNeco and Fashion Denver, you can surely find the support and connections to get out there. That's one thing I love about our fashion community — we are truly a community!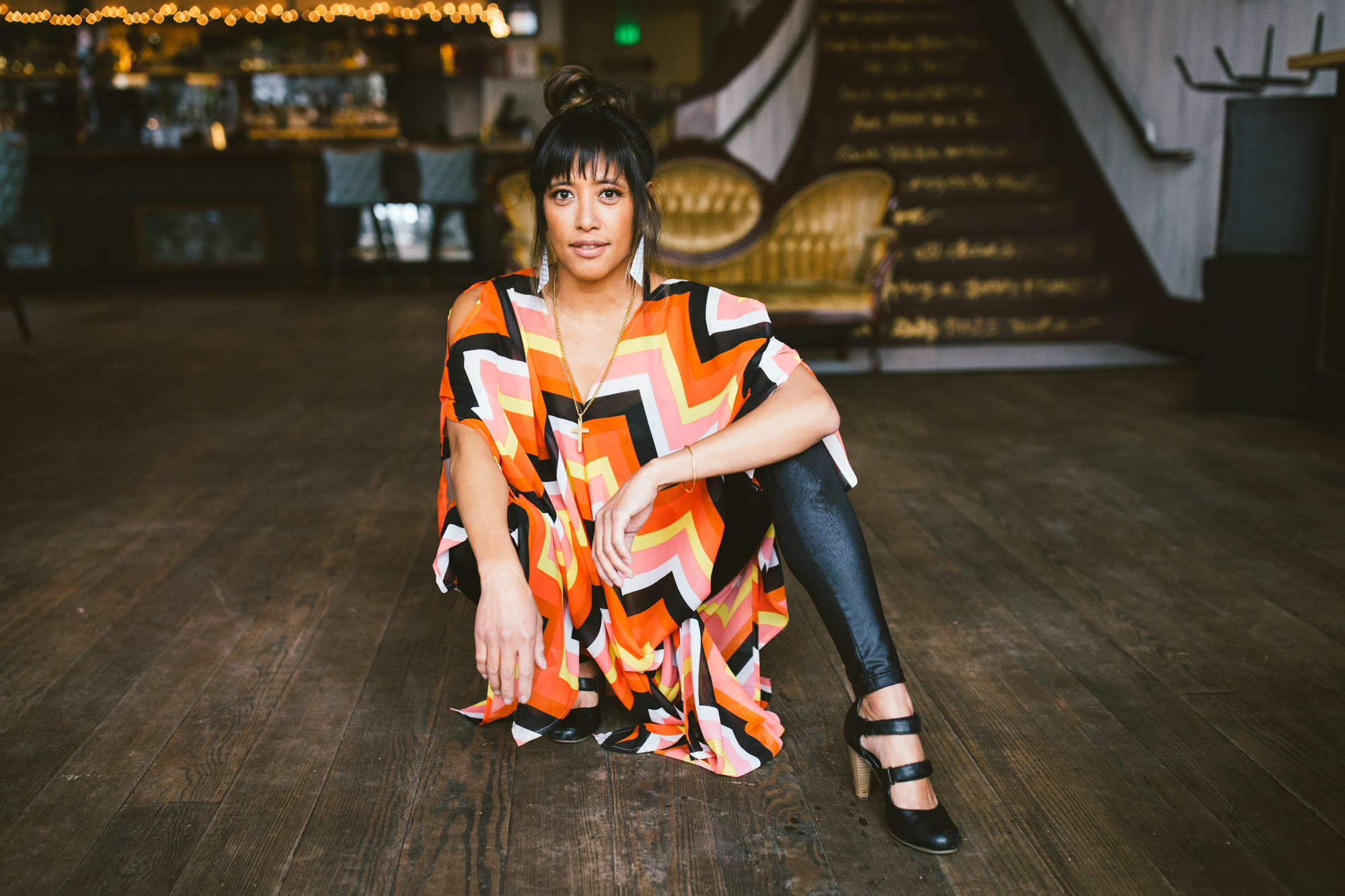 303: What do you think the future is for Denver fashion?
BS: The future is looking bright for Denver fashion. One of the things that I'd like to see more of is opportunities to manufacture and source locally, keeping everything right here in our own backyard.
303: Can you share any secrets with us about your 2019 plans?
BS: I'm definitely going to celebrate 15 years of Fashion Denver and 20 years as an entrepreneur with a big ol' fashion market and party. This celebration isn't about me, but about all of our local fashion community that has made Denver such an amazingly fashionable city to be in. I'm also excited to be adding a few people to our Fashion Denver team who will be covering more of the events, designers and boutiques that we have in our thriving city.
Photography by Bridget Burnett. 
Hair by Vanessa Whitmarsh. 
Makeup by Angelica Medina. 
Location provided by Lustre Pearl Denver.