Denver's pop-punk scene is alive and well — even if you don't know exactly what 'pop-punk' is. Pop-punk combines the power chord changes of punk with the upbeat melodies of pop and adds in lighthearted lyrical themes. The genre as a whole is usually tossed into the alternative-rock category. Whatever you call it, local duo Postcards is doing it incredibly well.
Postcards consists of bassist and vocalist Aidan Grapengeter and drummer Alex Scott. As fans of the genre, both Grapengeter and Scott, believe that their music is pretty clearly modern pop-punk. But they know that niche classification is difficult for mainstream audiences to wrap their minds around. "I always say pop-punk and follow it up with alternative-rock or something like that because alternative-rock is always an easier avenue for people," said Scott in an interview with 303 Magazine.
The genre has been around much longer than many realize and sounds very different than it did when it emerged in the 1980s. "I think pop-punk has changed quite a bit in the past few years," said Scott. This evolution is largely a result of where the bands of the genre draw their inspiration. Postcards themselves draw inspiration from a wide variety of music — from Post Malone to Dan + Shay, and everything in between. This variety certainly influences Postcard's own unique sound and is likely what keeps their fans coming back for more.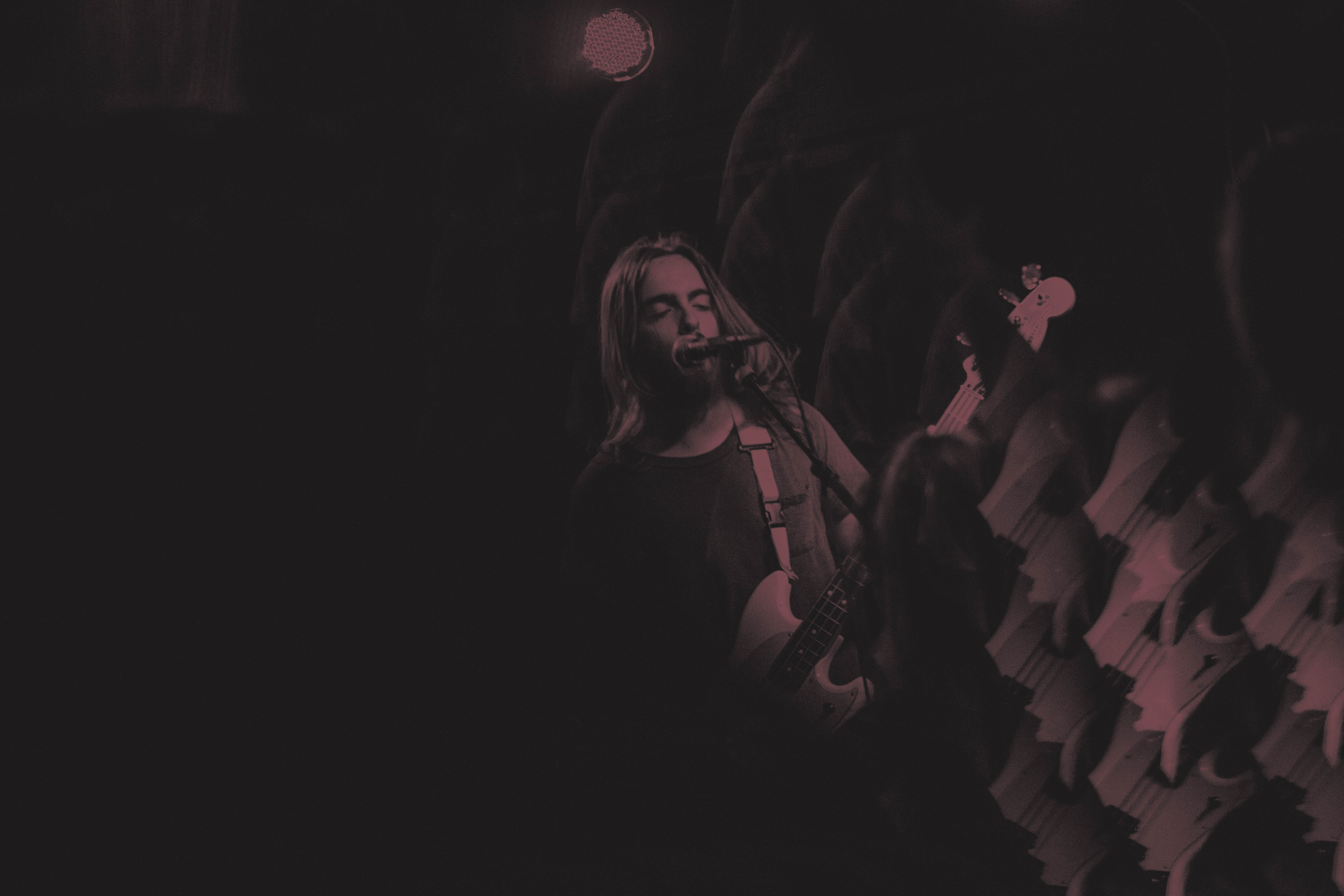 Even with their unique influences, Postcard's hasn't had many drastic changes in their sound since the band's formation. Grapengeter started the group in 2012 but it wasn't until a year later that Scott joined. A friend referred Scott to Grapengeter when he searching for a studio to record some of Postcards' early tracks. Scott recorded the tracks, and the pair quickly became friends.  When a band member stepped down from their position in the band Scott stepped in — and the rest is history.
Grapengeter estimates that they've rotated through approximately 15 members since the band's formation. Though Postcards consists of only two members now their presence and sound are more than big enough to make up for their small band size. The duo's position within the Denver music scene affords them plenty of friends in other local bands — some of whom even join Postcards for live shows. On stage, the duo is often joined by locals Pierce Dowell of Pythalo and Drew Spaht of The Coast Is Ours.
It's not just other local bands that think Postcards rock — they have a loyal fanbase as well. In fact, some of their fans are so devoted that they even have Postcards tattoos. While tattoos were never something that Postcards expected, they certainly aren't complaining. "It is pretty wild to see someone with a Postcards tattoo, cause there's a few now and it's kind of mind-blowing," said Scott. "It's kind of wild that someone would like our band that much that they would put it permanently on their body."
Many of their followers have been fans since the beginning — but that's not to say that their fan base isn't growing. Recently, Postcards have noticed a spattering of new faces in the crowd at their shows. "We've had a lot of the same people coming to shows for years. And it's growing," said Grapengeter. "This past year I've seen more random people at shows, people who I have no idea what their name is, singing along — I mean a lot of people start coming to shows and they stick with us for a while and they come to a lot of shows."
Postcards fans have been loyal since the band's inception, so it's no surprise that the audience at their shows is more a group of friends than a crowd. And most of the fans have become friends with the band as well. The band is usually hanging around their merch table after their shows — and they're always happy to stay late and chat with a new fan. It's pretty clear that Postcards is passionate about their music, and that passion translates to their fans who keep coming back.
Postcards intends to continue giving their fans music to be excited about. Their two most recent releases — "California Waves" and "Nice to Meet You" — are a departure from their old emotional style. Postcards is moving more towards pop musical stylings and even more light-hearted lyrics. Their unreleased tracks will continue the trend. Over the next year, they have plans to release a spattering of songs that they will ultimately compile into an album.
Follow Postcards on Facebook to track what they're doing. Postcards' next show will be at Seventh Circle on November 30. Tickets will be available at the door for a suggested $5 to $10 donation to the DIY venue.