The South Africa-born, Australia-raised Troye Sivan made his way through Denver last night on the final leg of his nation-wide tour. Sivan, at only 23, has worked with the likes of 
Ariana Grande, Martin Garrix, Broods, Alessia Cara, Charli XCX
 and more. He's also an actor — Sivan played a young Wolverine in 
X-Men: Origins
 and is 
starring alongside Nicole Kidman, Russell Crowe and Lucas Hedges (Manchester by the Sea, Lady Bird) in the upcoming film Boy Erased
 based on a true story about gay conversion therapy. Just recently, the star released a song with Jónsi of
 Sigur Rós
 for the film which is also playing at 
Denver Film Festival
. He's already a superstar.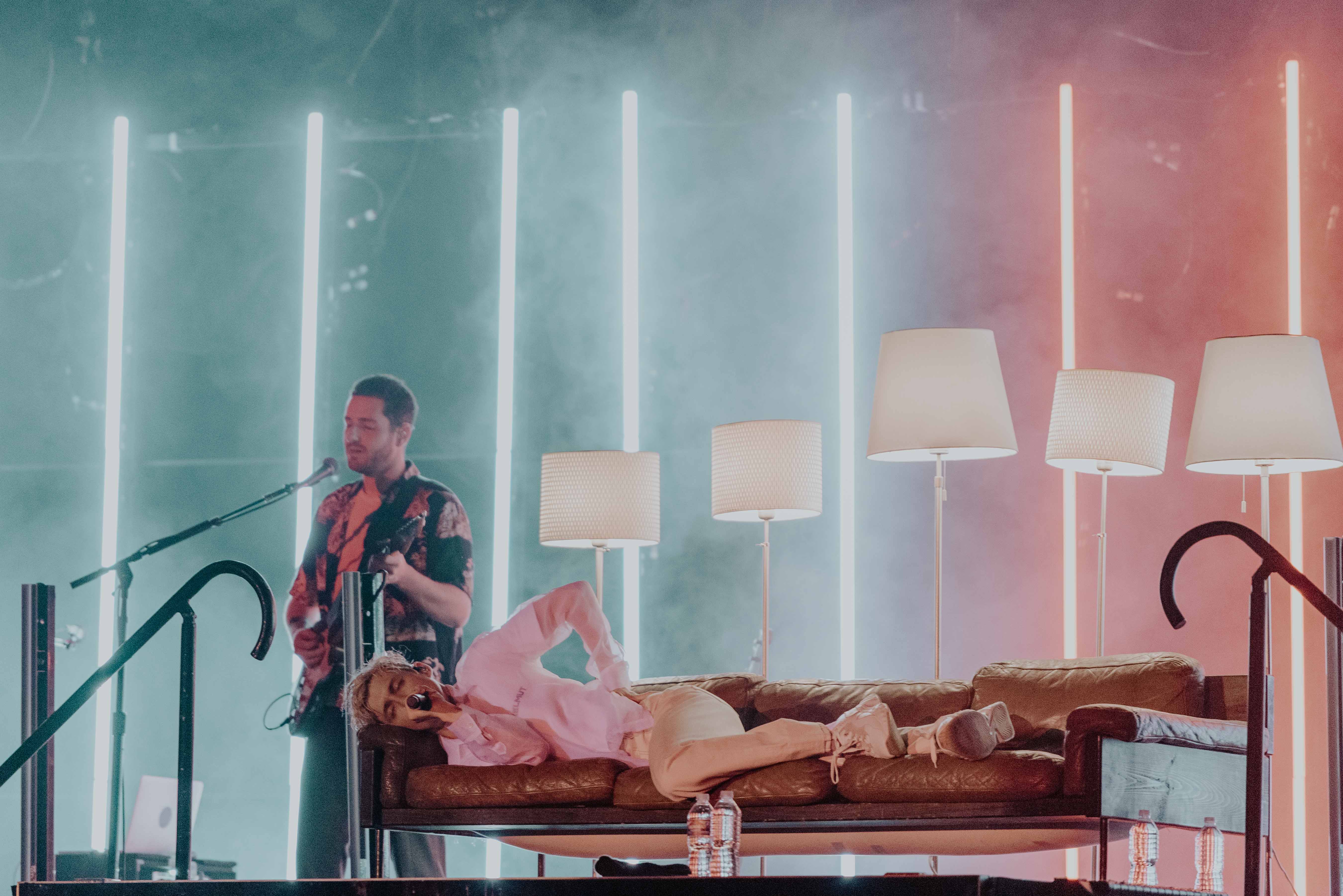 Sivan's growth could be signified by the title of his sophomore album, Bloom. His debut LP, Blue Neighborhood was modest but effective — Bloom was a goddamn sexually liberating and emotionally vulnerable pop saga paired with sensual and queer music videos. Now, Sivan has taken his "Bloom Tour" on the road and brought to life his craft — matured, emancipated and with the eroticism of any other mainstream heterosexual pop star.
One of the show's openers was German electro-pop star, Kim Petras. The trans-woman worked the stage with passion, embracing herself and her craft every step of the way. Offering stunning vocals and catchy beats, Petras isn't an opening act Denver Sivan fans will soon forget. At points, we couldn't help but wonder if she was lip syncing, she was just that impeccable — but no, Petras was holding her own. If the Fillmore were seated last night, the singer would have received a standing ovation.
Shortly after Petras departed, receiving calls for an encore (that's right, an opener received praise for an encore) Sivan took the stage to ambient sounds. He started with a simple setup until the curtain behind him dropped revealing a full band on an elevated platform and more lighting. Donning his usual blazer and tight-fitted under-clothing, Sivan sported his signature blend of class and sex appeal. The blazer didn't last long, though, as he ripped it off after a few songs. Sivan danced freely, frequently pretending to unbutton his slacks and flailing his arms to the sides. When he wasn't dancing, Sivan allowed his band to rock out while he took short breaks.
"I feel like I'm in a club right now… You guys are squashed in like sardines. For me, it's like everything I could ever want. Even the people up there look uncomfortably close. That's like my favorite type of crowd. I don't know if it's the elevation or the heat in this room or you guys but I am so ready to have a good time with all of you." – Sivan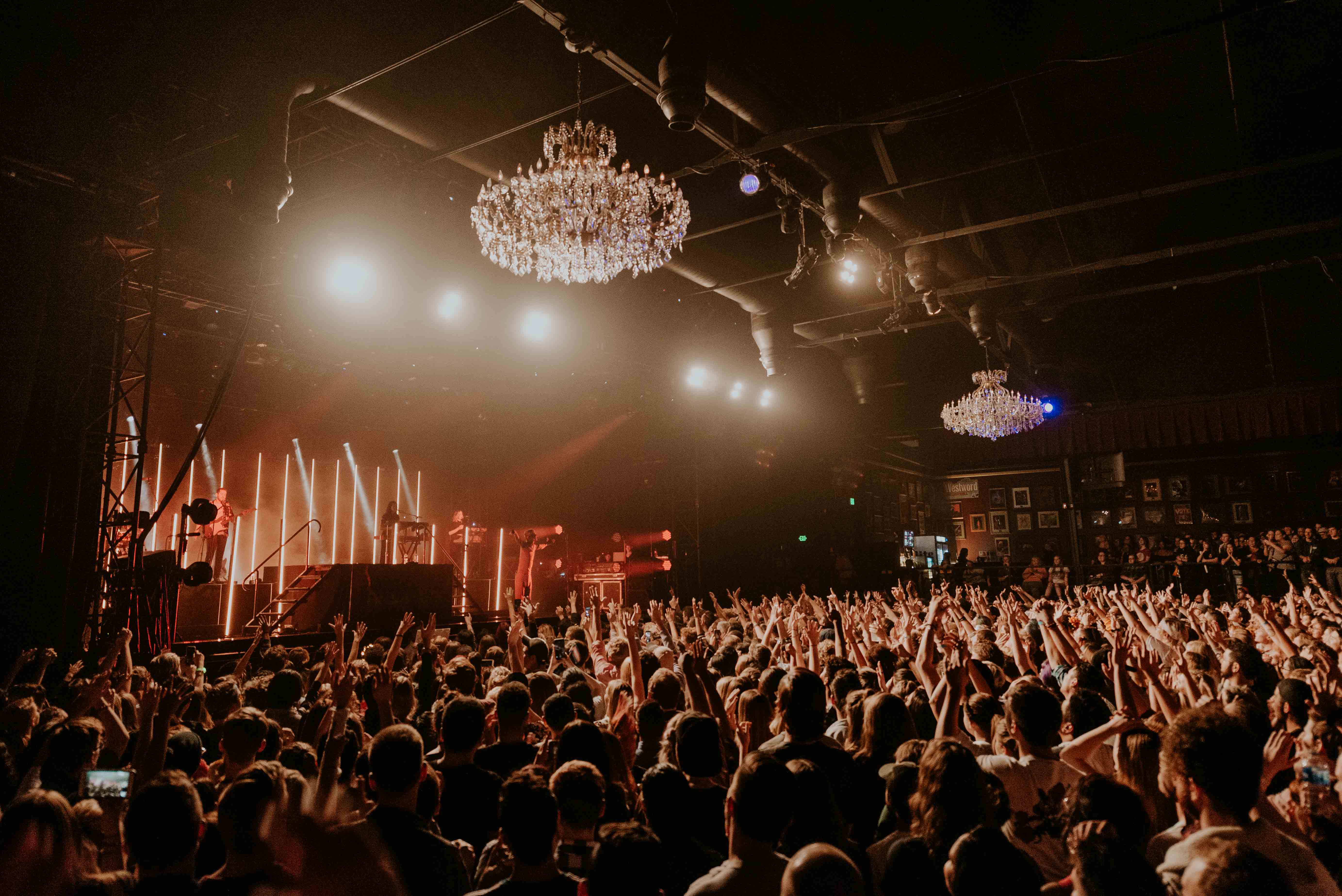 Unlike some pop stars at the level of Sivan's fame, Sivan offered up genuine crowd involvement. He gave fans in the front attention by reading the signs they held above their heads with excitement. Sivan read one, "I skipped school just for you," before asking the girls how old they were — 12 and 14. He charmingly responded, "I can't say I'm not happy — thank you. Good luck, though." Sivan then rallied the crowd to sing "Happy Birthday" to a fan. In the process, he crafted a community — a tight-knit community of strangers we could even call Troye Sivan's blue neighborhood.
"I had the single most relaxing day I've had on tour here. You guys have perfect weather. I pretended to read a book for a while and took a selfie for Instagram. This was just a much needed day in a warm city with people who are so cool and nice." – Sivan
Being a proud out gay man, Sivan celebrated his sexual orientation. "You guys are like, 'Fuck Bloom, we want Blue Neighborhood songs.' Too bad, I'm going to give you a mixture of the two." He continued to explain that his next song was about his coming out experience, specifically the time he spent waiting to see if his curiosities for men would eventually go away. "I wrote this song as a form of therapy for myself." That song was "HEAVEN" which ended with an arrangement of rainbow-colored lights behind Sivan.
Sivan has accomplished what many other LGBTQ pop stars have failed to — he's broken into the mainstream without having to subside his queer qualities. Other modern gay superstars such as Sam Smith and Ricky Martin — though the two have come out and shown their support for the community — nonetheless cater to heterosexual audiences with their songs and music videos, even still singing about women at times. Sivan, on the other hand, has even crafted a song about anal sex — specifically being a bottom, — and alluded to hooking up with older men on Grindr in another song, normalizing gay sexual activity in a way no mainstream gay artist has dared before. Other famous LGBTQ men like Adam Lambert have pushed their limits into inauthenticity — a persona that feels like a forced capitalization on their sexual orientation — only to garner a mere footnote in the history of LGBTQ pop music. And up-and-comers like Perfume Genius and Olly Alexander of Years & Years (who ironically played at The Ogden last night at the same time as Sivan), though fantastic, still have some work to do before they reach the success Sivan has. Unapologetically gay, but seemingly never veering from naturally being himself, Sivan has achieved fame on his own terms, something remarkably inspiring to the LGBTQ community.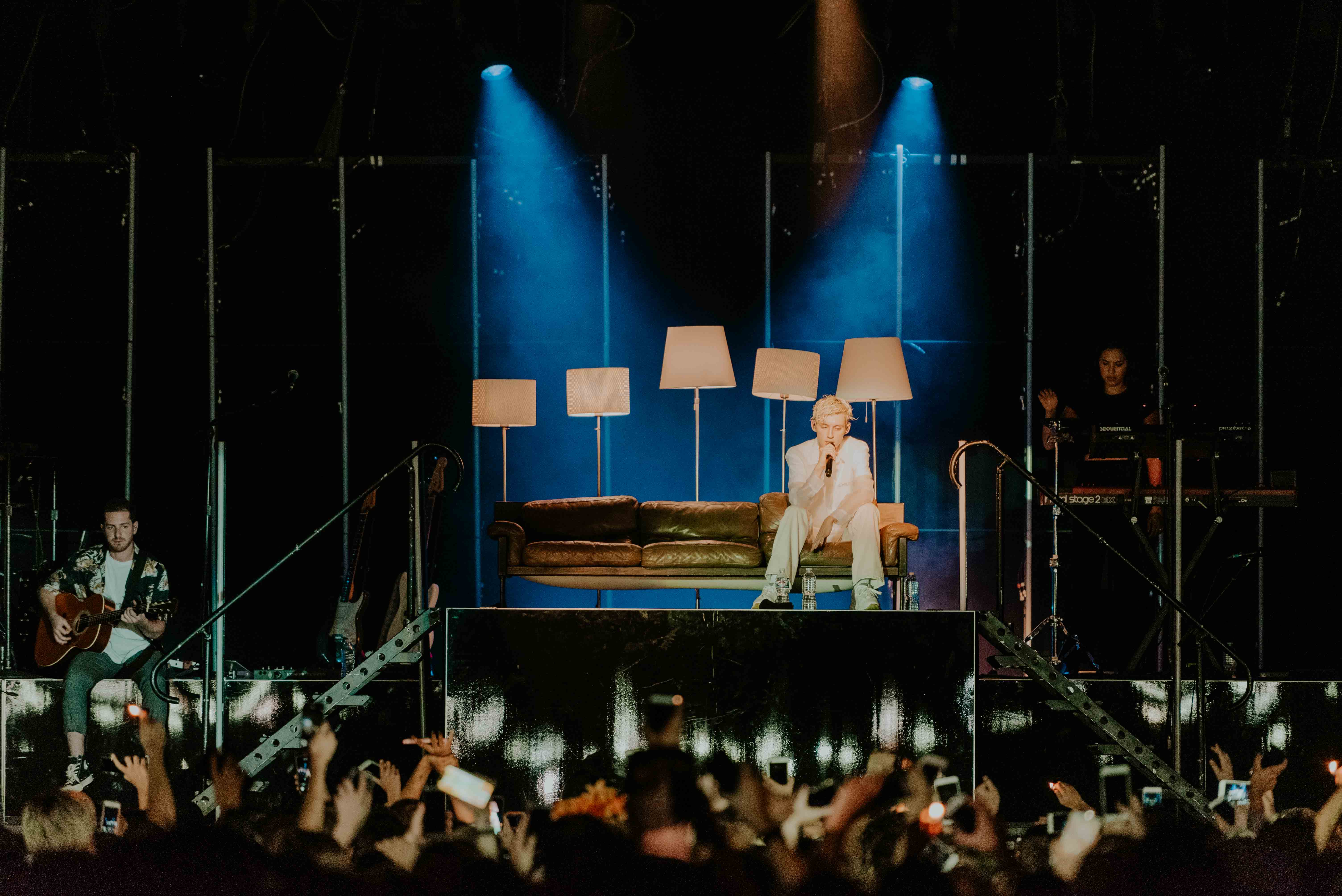 "I can see that we have the gays out here tonight. I love you, I appreciate you [and] thank you for coming. Can we do one fun thing? Last tour… there were a lot of girls in the crowd. Now, we have all of these hunky boys. I know what a group of screaming girls sounds like but I want to know what the men have — some sort of roar. [the men in the crowd roar at Sivan] Is that not the scariest shit you've ever heard in your entire life?" – Sivan
For only having two albums Sivan took the Fillmore on a tour of quite an extensive setlist — a setlist merged with emotional, daring and raw authenticity. He's one of those musicians that makes you feel happy — no, proud — to be gay as he normalizes the sexual feelings most young queer men experience. By removing the shameful stigma that many gay youths struggle to shed, he tells us it's okay to bloom. With Petras — a multi-talented trans knockout — and  Sivan — actor, singer and more — this tour proved to be a force majeure of LGBTQ power and what can be accomplished by not only being but even becoming who you're meant to be. Through his music, and now his tour, Sivan has become a role model for young gays. In a time where our administration tells our nation's young queer population it's not okay to be gay — with our rights and even gender existence under attack — Denver was given temporary bliss last night.
All photography by Alden Bonecutter