Denver Film Festival (DFF) is set to land in Denver once again from October 31 to November 11, bringing with it nearly 40,000 attendees, a slew of groundbreaking films and the people that created them. Taking place in various venues around Denver, from United Artists Pavilions to Sie FilmCenter on Colfax, Denver Film Festival is Denver's love letter to film. This year, 303 Magazine is getting in on the action — marrying local music and videography in what we've dubbed the Local Music Video Mixtape — and we're throwing a party paired with the screening.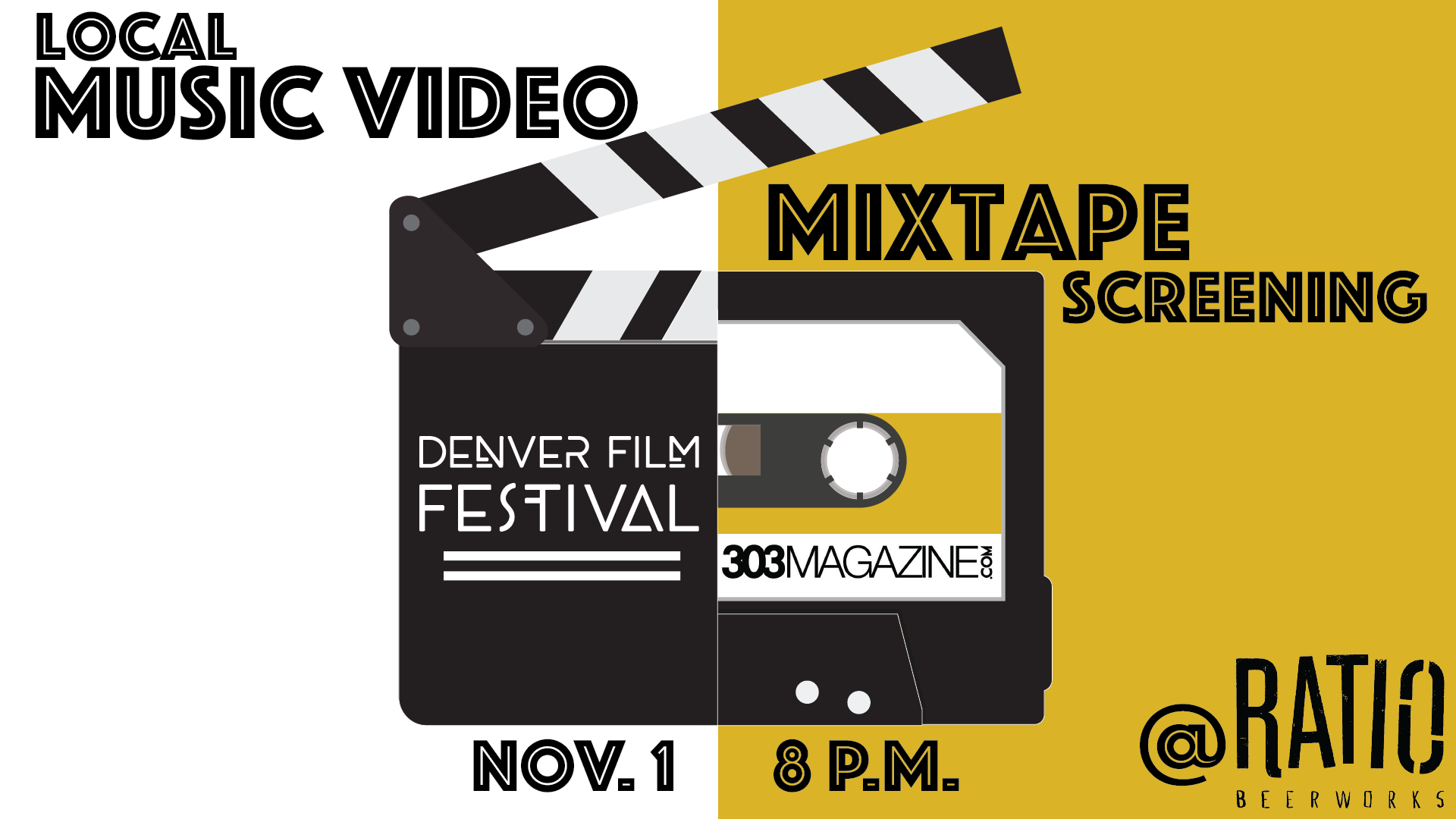 Going down on Thursday, November 1 in conjunction with Ratio Beerworks in RiNo and Denver Film Festival, 303 will host an afterparty for the first Thursday of the festival, that'll include the screening of our Local Music Video Mixtape. The Mixtape is comprised exclusively of music videos from local bands and artists, some of which will be in attendance as well. Likewise, the party will serve as a kick off of sorts for the festival inviting filmmakers, actors and attendees, as well as the general public for a night to mix and mingle. Best of all, the event is free for all.
The Local Music Video Mixtape Party will begin at 8 p.m. with the screening starting at 9 p.m. on November 1 at Ratio Beerwoks 2920 Larimer St., Denver.