The Face Shop, an international Korean beauty brand, opened its second Denver area location this month — the first location opened in 2014 in Aurora — bringing Coloradoans another opportunity to access coveted skincare products, this time at Belmar in Lakewood.
Korean beauty is currently all the rage, with hundreds of sites extolling the virtues of the impressive, albeit extensive skincare process with steps that can include oil cleansing, foam cleansing, exfoliating, toning, essence, serums, masks, eye cream, face cream, mists, treatments and SPF application. Although the reasons as to why this routine is so successful are still under debate, the results are widely accepted as a way to get us all a bit closer to the perfect skin we were born to have.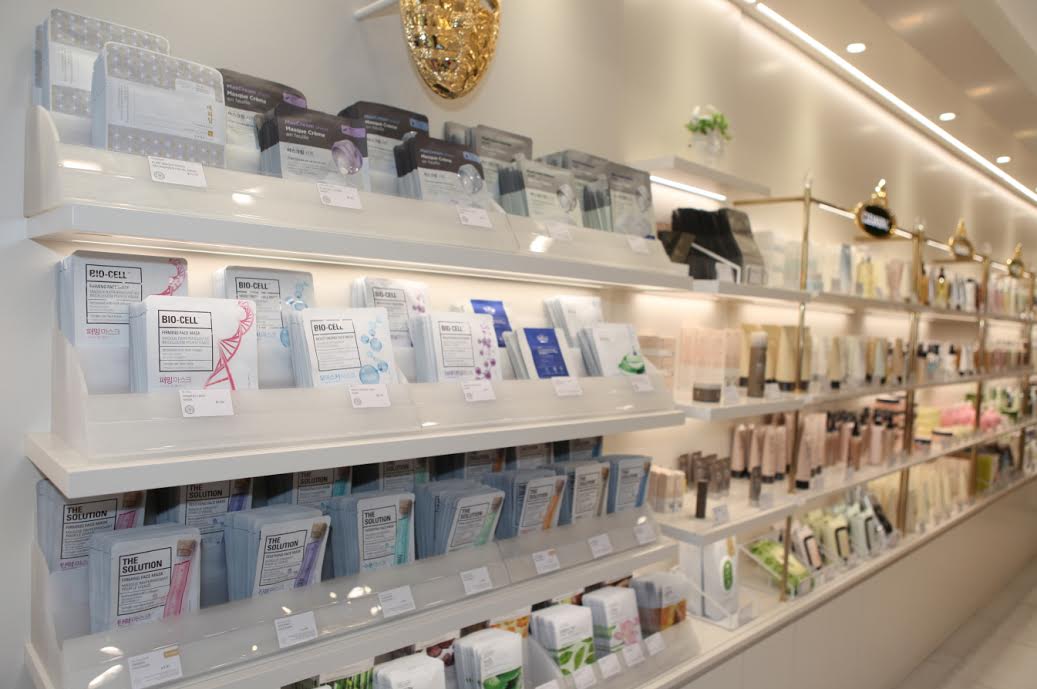 The Face Shop sells all types of skincare products, from face creams to sheet masks, formulated using natural and cruelty-free ingredients and delivered with the perfect dose of whimsy in brightly colored packaging that will throw you back to your childhood. If you can't make it to either of the locations, the online shop can tailor your search with your skin type and skin troubles to find the perfect products for you. If you have sensitive skin or are conscious of the ingredients you use, know the products are made to be as natural as possible. The brand prides itself on being affordable and providing a skincare line free from mineral oils, artificial color, fragrance and animal sourcing.
If you have been itching to try the viral Korean beauty ritual, head to The Face Shop's new location in Lakewood to pick up all the products you need to get glowing. Don't fret if you prefer a minimalist approach to skincare, The Face Shop has products for all types of regimens. Employees at the shop are happy to help you build a personal routine whether you would like it to be three steps or 12.
The Face Shop's new store is located at the Belmar Shopping + Dining District located at 464 S Teller St., Lakewood.
This slideshow requires JavaScript.
All photography courtesy of The Face Shop Colorado.