1990s street style ferociously made its way back onto the runways and into the closets of many fashion-driven figures this past couple of years. Flannels, grunge combat boots, distressed denim, hair scrunchies and chokers now all have homes of their own in our wardrobes. This year, another '90s-inspired accessory made waves, so much so that top designers debuted it on the runways. The belt bag, formerly known as the fanny pack, is the newest '90s-made-modern accessory conquering the most basic of handbags. To showcase how to style fall's hottest accessory, we caught up with three Colorado It girls in the heart of RiNo to provide updated approaches to styling these detailed accessories.
FAUX FUR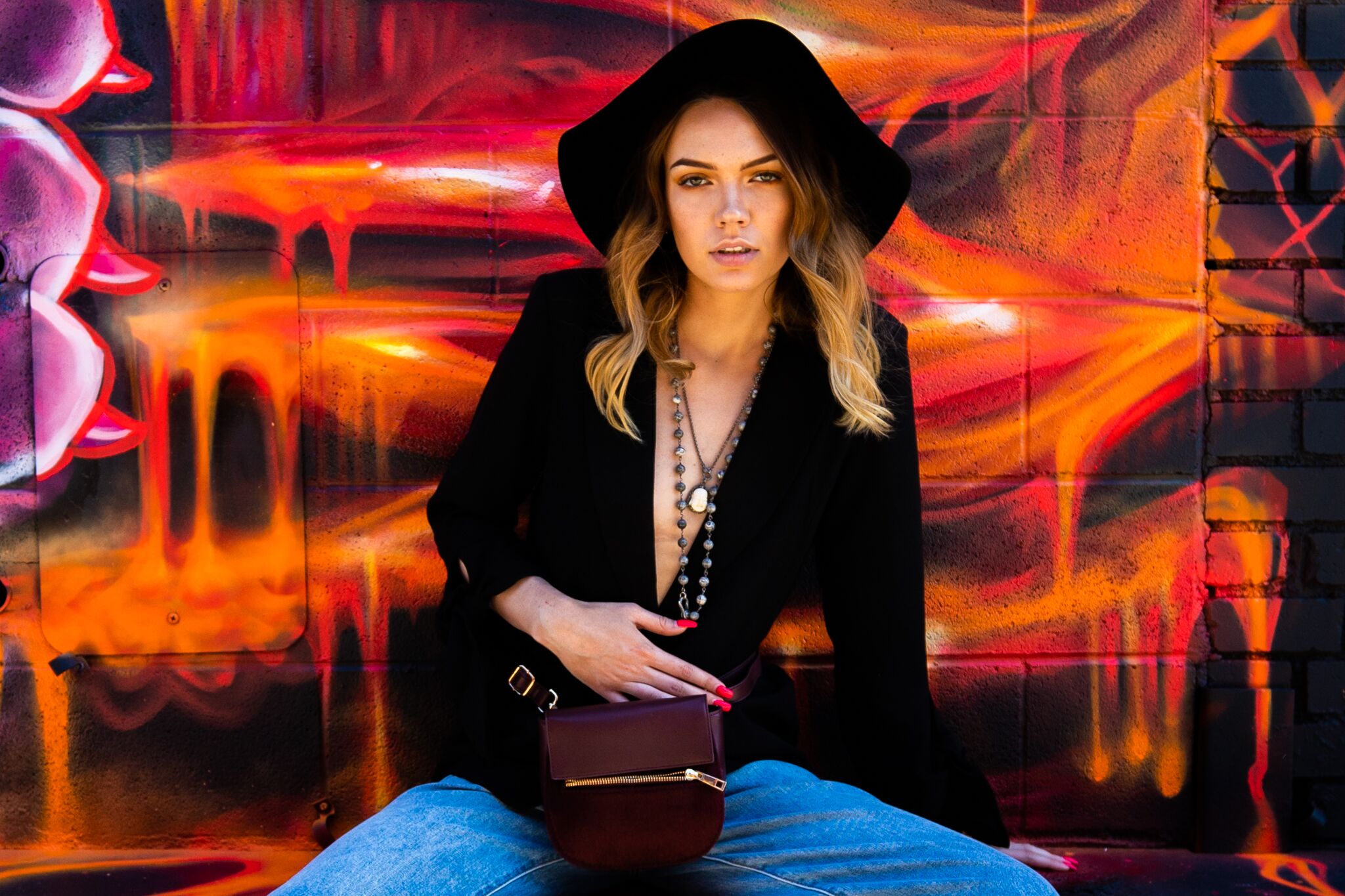 The Lowdown: Denver model, Alexandra Troxtell, stepped out in nonconformist street style. Accompanied by a maroon faux fur belt bag, she played with textures, limited colors and soft waves. For upscale street style, a structured blazer offers a different approach to distressed denim jeans. For women looking to make this look extra edgy, go bare under the jacket. Showing a little skin is a suitable approach for a date night, event or night out with the girls. Concentrating on the accessories, adding a hat, booties or heels and layers of necklaces are appropriate ways to complete the look. Her second look mixed gingham and black high-waisted cropped jeans complete with leopard heels. Although mixing patterns can be overwhelming when styling, mixing and matching provides high style.
SPHERICAL DESIGN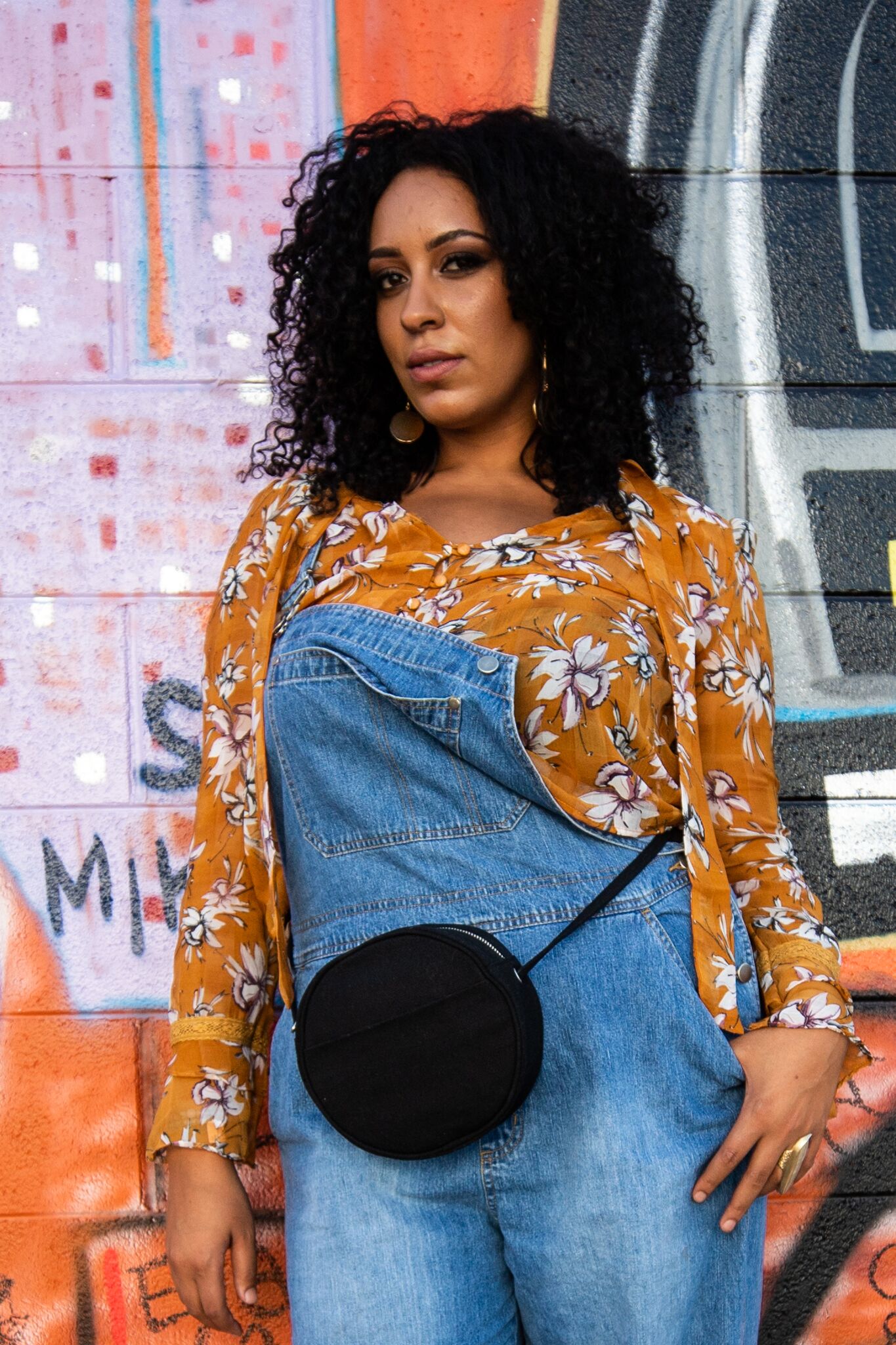 The Lowdown: Singer-songwriter and Denver model, Kayla Marque, donned classic denim overalls with a hint of '70s flower pattern in her blouse. Mixing masculine and feminine pieces gave this look a modern approach with dual characteristics. The circular belt bag, similar to Michael Kors leather belt bag, added depth within the outfit and allowed for a bold accessory to be present for the look. When dressing in overalls, opt for only one strap to be buttoned and allow the other to be free-flowing. This keeps with an updated approach and distances itself from traditional styling. For Marque's additional look, sweater weather inspired the oversized sweater and midi skirt. Adding a belt bag cinches the waist to add shape.
QUILTED COMPOSURE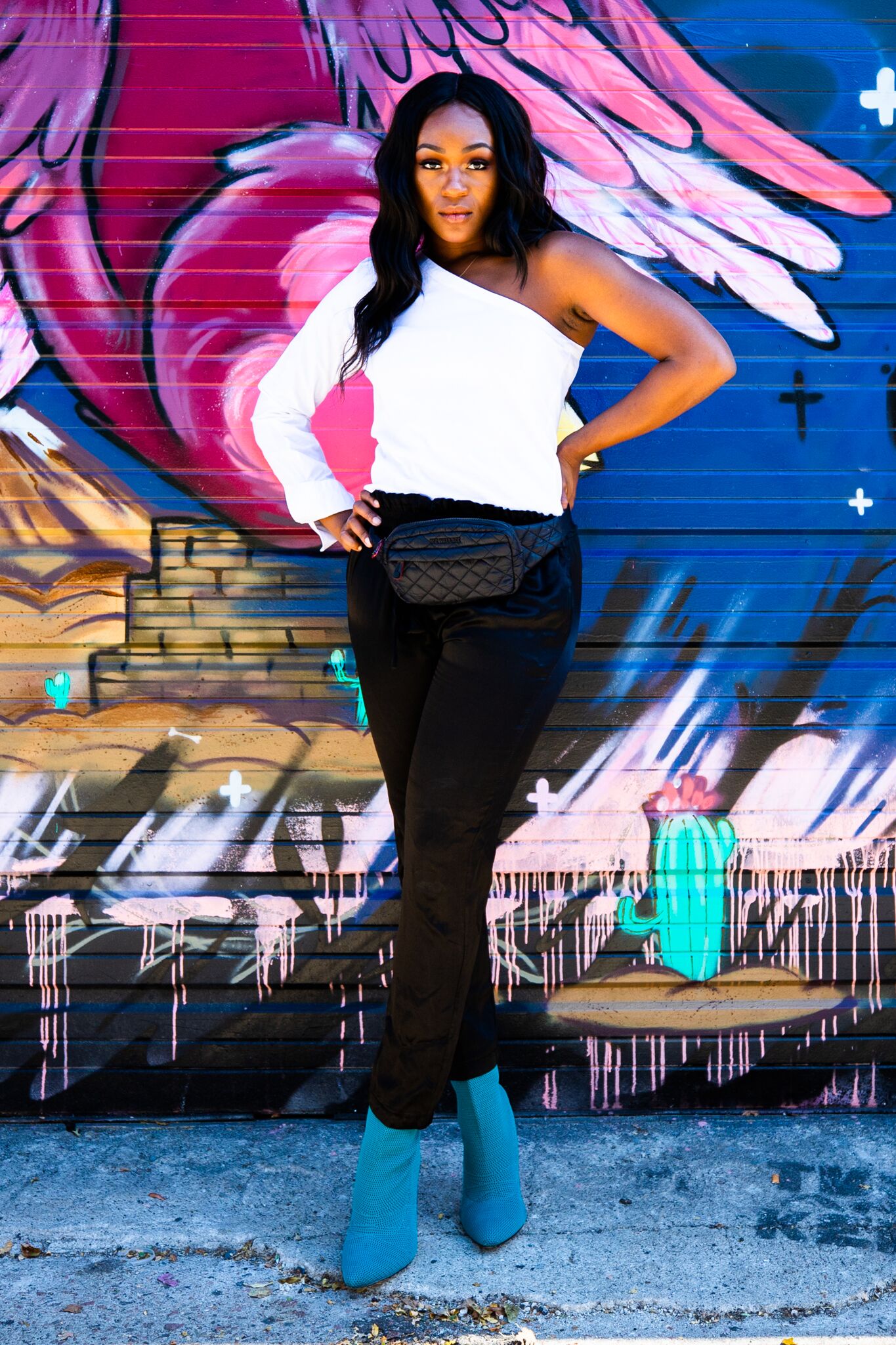 The Lowdown: Boutique owner and Denver model, Omo Odia, wowed in a red leather skirt paired with a fall-appropriate bodysuit and lace-up heels. A quilted black belt bag similar to Gucci's Matelassé design followed suit with her sexy cool girl look. Minimal accessories made their way into the ensemble, which allowed for the pop of red leather to really shine. As we know, leather is huge for fall and winter, so when styling outfits adding this type of texture is a must. For her subsequent look, she kept with the theme of neutral clothing and added in a burst of turquoise color.
Photography by Heather Fairchild. 
Styling by Cheyenne Dickerson. 
Makeup by Jessica Taryn Marie on Kayla Marque.
Models Alexandra Troxtell, Kayla Marque and Omo Odia.