Denver has had its fair share of western influence, so we took the most popular and sometimes most infamous member of the belt family and reinvented it with some contemporary style pairings. With the many different ways you can incorporate the belts into your wardrobe, there is no wrongdoing when you wear them with all their western glory. We partnered with local boutique, Meraki Moon — one of Denver's most popular boho inspired boutiques — and selected a couple gems in styles that range from super thin and subtle to extra large and bulky. We also enlisted the help of Denver Fashion Week runway alumni, Nyasia Smith, to show you just how easy it is to add western belts to your favorite autumn attire.
With a Dress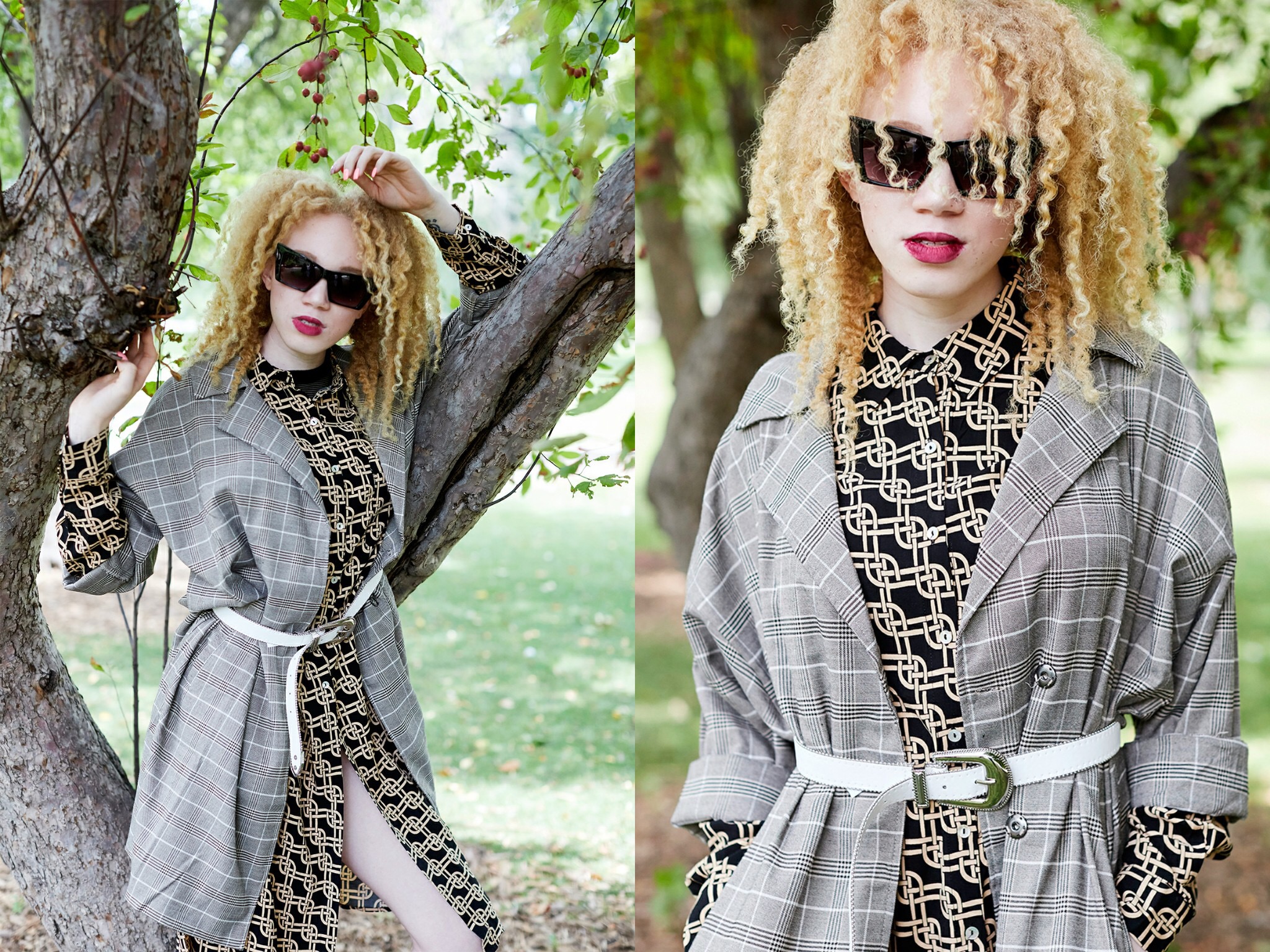 The Lowdown: The cinched-waist dress and belt duo trend has been on the rise throughout the summer and has continued to live on now into the fall. The best way to achieve a western belt with a dress is finding a shapeless dress —  often a good t-shirt or button-down dress is perfect. The belt will act as a part of the dress once cinched around the upper waist, giving shape and the print-on-print maximalism will add character. Pairing the look with a coat is perfect for the cloudy days that are soon to come.
With Vintage-Styled Pants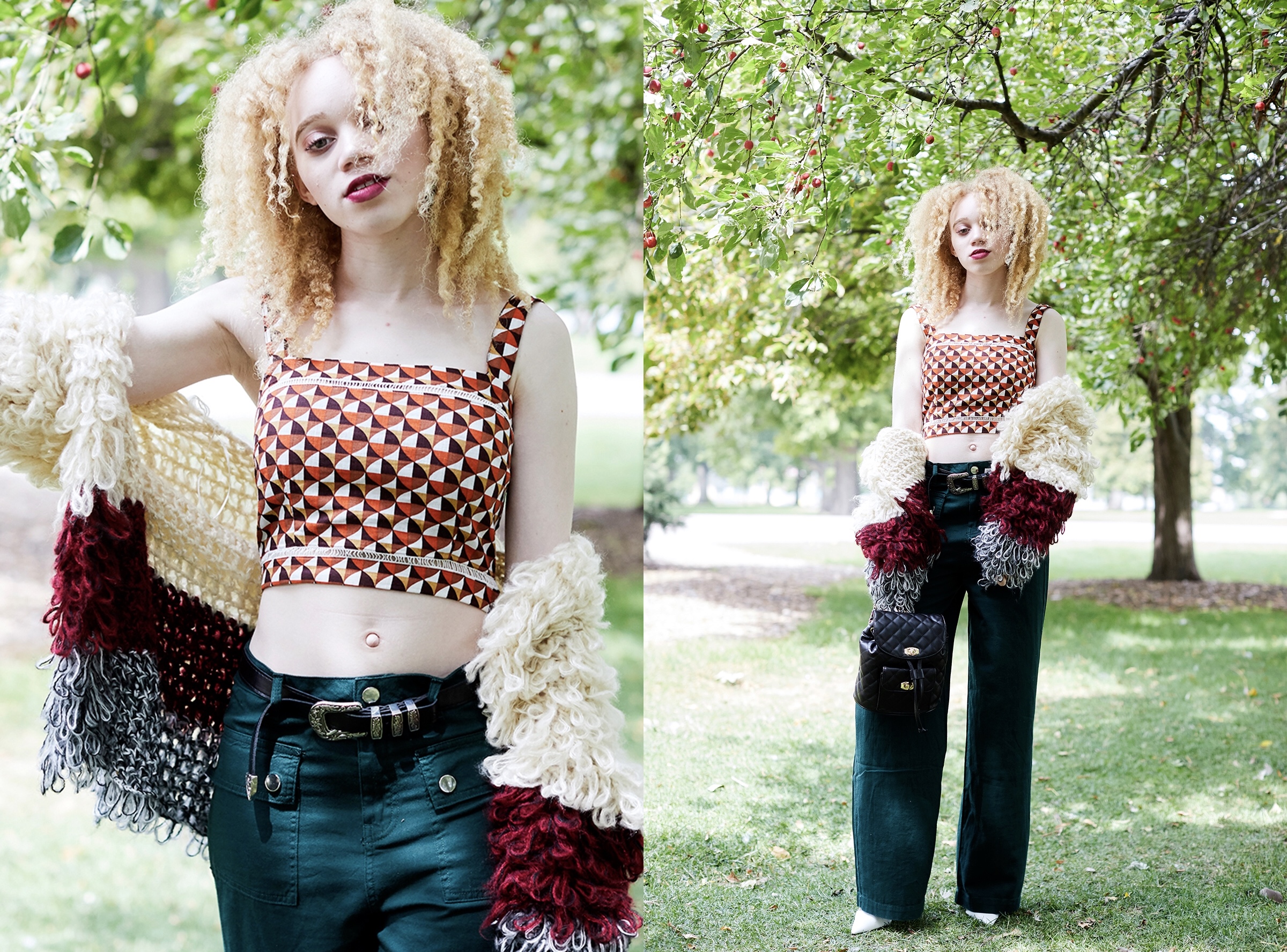 The Lowdown: Every fall, retro influences style around the city and with a western belt you can achieve the vintage look, taking your style the one step even further. Pairing a medium buckled belt will be perfect not to take away from the look. Straight leg wide corduroy trousers emphasize this trend. Add a funky coat as the go-to secret for looking both retro and wild.
With a Moto Jacket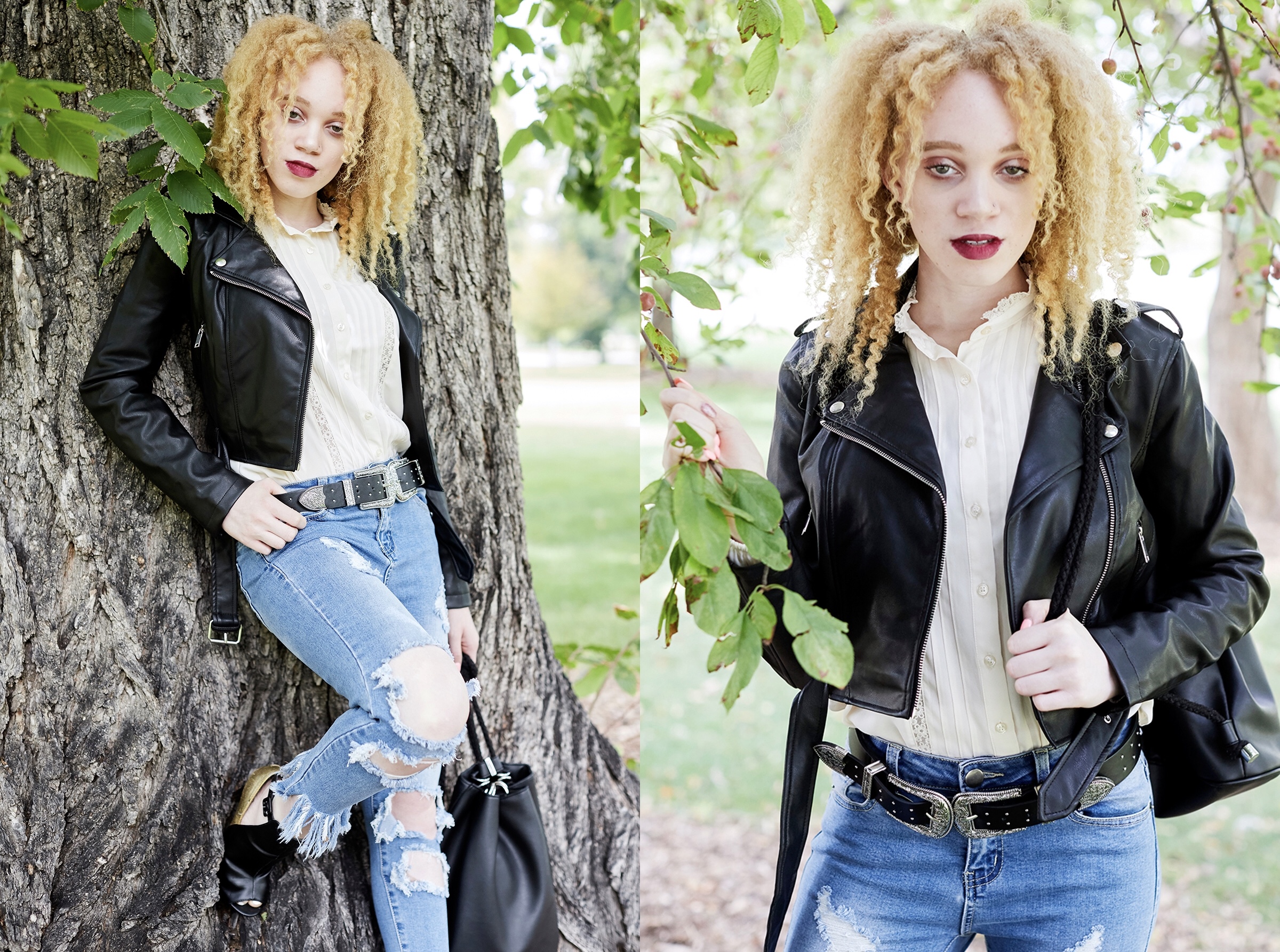 The Lowdown: The Moto Jacket is another one of fall's staple pieces and when paired with a "go big or go home" double buckled belt you can achieve a true western vibe. One way to make sure you don't overdo the western look is to pair it with distressed skinny denim to give the look a contemporary revival.
With Extreme Wide-legged Pants
The Lowdown: Wide-legged pants are not only major this fall but going the extra mile and pairing a subtle studded western belt with extreme wide-legged denim is the best way to achieve the "model off-duty" look while staying chic by pairing it with a satin robe. A t-shirt or turtleneck can be added on the colder days or you can opt for ultra style and wear the look with a sports bralette.
Photography by Rebecca Grant
Styled by Ernesto Prada
Model Nyasia Smith