Denver trio SunSquabi will release their newest album this Friday, Live at Red Rocks. Based on the album name, it is evident where the album was recorded and we cannot be more excited. On April 21, the group took the stage along with Opiuo and the Syzygy Orchestra. The show was the first time the group co-headlined Red Rocks marking their arrival to the big leagues. Live from Red Rocks is the group's second live album, having released Live in Boulder last year.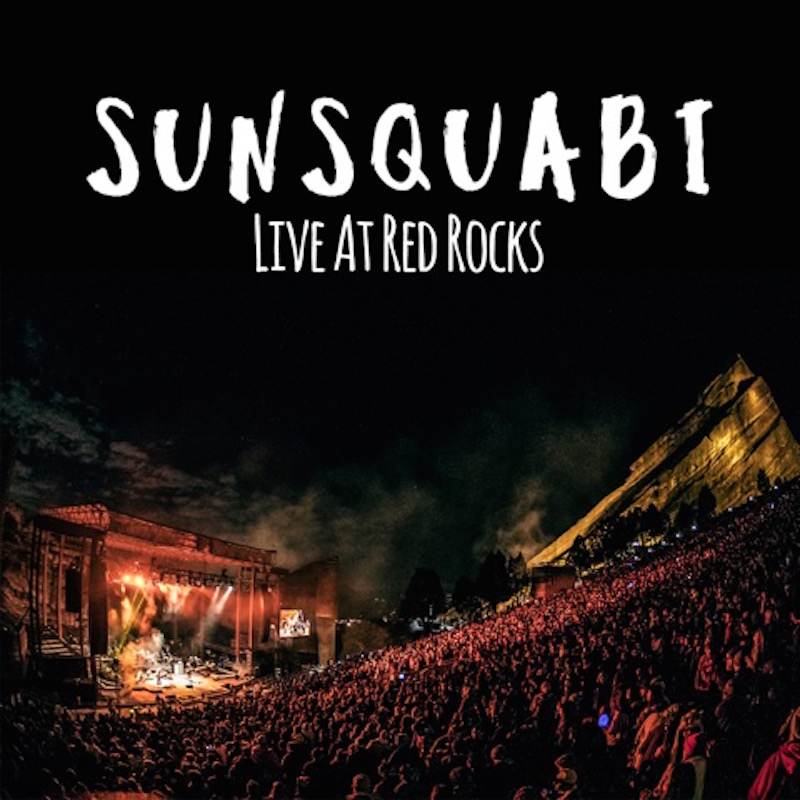 The groups 80-minute set shows off the band's funky versatility with intergalactic guitar riffs and dance party energy flowing from open to close. The set includes fan favorites such as "Pygmy Up," "Deluxe" and "Pablito," as well as some unheard songs that will be officially released later this summer in anticipation of their EP which will be officially come out in the fall of 2018. There are three new songs, two of which, "Chrysalis" and "Night Moth" are included in a musical metamorphosis starting with recent release "Caterpillar" before jumping into the unreleased material.
For their performance, Sunsquabi brought out five additional musicians to help round-out three of the songs in their set. The artists who joined the trio were, Nicholas Gerlach on sax, Will Trask on percussion, Eric Luba on keys, Leah Druzinsky added vocals and Darryl Abrahamson joined on the trumpet. The expanded group performed "Cinnamon," "Just A Little" and Pygmy Up."
Co-headlining Red Rocks is a highlight for SunSquabi as it not only marks a jump to the big stages for the group, but it was a great capstone to end their tour. "Coming home from one of the best tours that we have ever been on and going straight into this show was a really incredible feeling… All of that fresh energy, as well as having our friends and family on stage with us that night was truly the greatest feeling ever" said guitarist Kevin Donohue. The group has an incredible amount of momentum as they have the new album coming out and a festival heavy tour beginning June 21 in Michigan, with them returning to Colorado for Grandoozy festival in September.
Live at Red Rocks Track List
1. Deluxe
2. Pablito
3. Mob Boss
4. Caterpillar
5. Chrysalis
6. Night Moth
7. Tequila Mockingbird
8. Cinnamon*
9. Just A Little*
10. Pygmu Up*
11. Pangolin
12. Sticky
*Featuring Nicholas Gerlach (Saxophone), Will Trask (percussion), Eric Luba (keys), Leah
Druzinsky (vocals), and Darryl Abrahamson (Trumpet)
Check out their tour dates and learn more about the band by checking out their website.