What do you get when you combine a country music lover from South Dakota, a reggae head from Milwaukee, a gospel singer with Baptist roots from Texas, a Denver "punker" and a guy looking to start anew from the East Coast? You get King Cardinal, an Americana-folk band whose music is just as diverse as their members. The five-person power team is a culmination of individuals from diverse backgrounds. And though this local favorite began with one man and his guitar, it has come leaps and bounds since founder Brennan Mackey first moved to The Mile High city.
From founder and vocalist, Mackey, to Scott Roush, Ben Waligoske, Andrew Porter and Texanna Dennie — King Cardinal went from a solo mission to a full-on five-member enterprise. Since they've only elevated — Releasing multiple albums and an annual holiday song for the past three years. Now, they're coming out with yet another release — a music video to follow single "Metronome," from their 2017 album Great Lakes. We met King Cardinal at Stem Ciders to chat about all the juicy details behind "Metronome" and their newest music video, which you can check out below.
–303 Magazine: Let's talk about "Metronome." What inspired the author to write this song?
Texanna Dennie: Brennan wrote the song. He chose to tell me the night of my wedding that it's about my husband and I. So I'm standing there, playing tambourine about to launch into "Metronome," and he leans over and just says "hey, did I ever tell you that this song is about you and Logan?" I lost my shit.
Brennan Mackey: It's about two dysfunctional people in a functional relationship — two people that help each other. It's about the best side of co-dependency. So one verse represents Logan, the other represents Texanna, and they trade off. I started writing the song two years ago and its been in our rotation ever since, but she was completely oblivious to the fact that it was about her until the wedding.
303: So when people hear this song, is there a feeling or mood that you're hoping they'll take away?
Mackey: There's not really an aim for me. If I think a song is cool, I'll bring it to our fans, and if they think it's cool, I'm happy.
Dennie: I definitely, on the other hand, have an aim when I perform it. I was drawn to the lyrics before I even knew it was about me, and when I perform it I feel like I'm truly telling my story and can really get intense. It's just vague enough for the audience to relate and make it their own, so I hope that my emotion is relatable and translated to the listener.–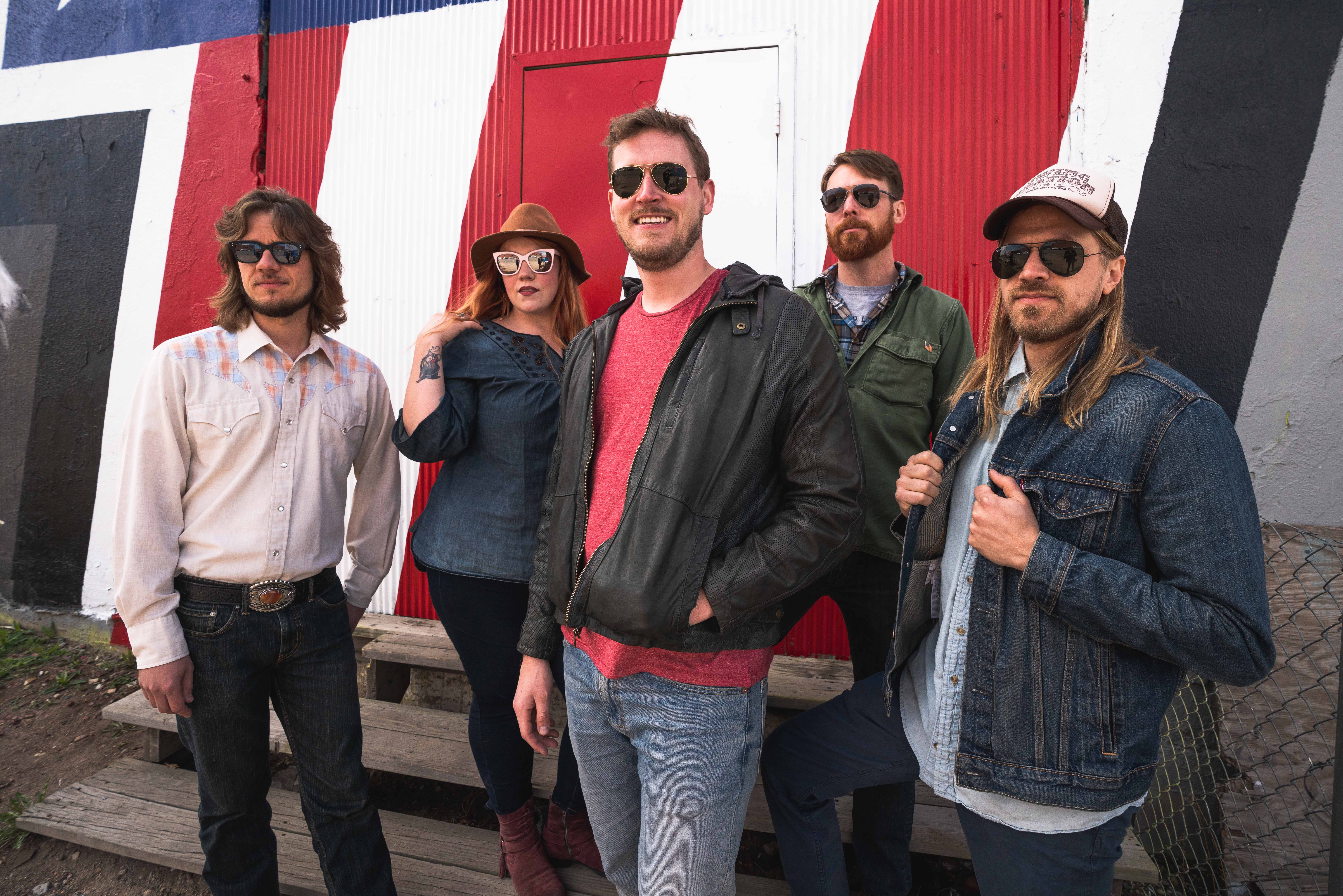 303: You've mentioned in the past that you derive a lot of inspiration from Bon Iver? How do you feel that inspiration was reflected in "Metronome?" 
Mackey: I'm obsessed with him but I feel like his lyrics are basically meaningless [laughs]. You can listen to his music and take your own meaning from the track. Bon Iver writes very abstract lyrics, and "Metronome," is a simular experience.
Dennie: Yeah I remember when we were on tour, Brennan showed me one of Bon Iver's albums and there was a portion of one of the songs with a huge music build up followed by the line "so I'm going to fold my clothes now." Brennan rewinded it for me to hear that line, and he was like, "isnt that stupid?" I was like, not really? If I go through something and just cannot mentally deal with it, I'm going to stop thinking and just fold my clothes, "what else can I do right now, I can't change the circumstances."
303: So where then did the name "Metronome" come from? Did the abstract nature of Bon Iver's lyrics inspire that title?
Mackey: That title had been bouncing around in my head for years, and it kinda just fit with the idea of the song. Metronomes are dependable and solid for musicians. They're always available — always consistent. So the idea of two people being one another's "metronome" was perfect.
King Cardinal's next show is in Fort Collins, Friday, April 27, and tickets are available here.
–