Wes Dawg doesn't get his name from random slang or what's trending online — he's been Wes Dawg since he was five years old when his parents gave him the nickname. The name remained steady through high school, so it was only fitting to be his artist name. Wes Dawg (real name Wesley Daniels) has been rapping and making music since high school graduation after some of his friends went to jail. Daniels raps about his experiences growing up in Denver — he grew up in the Montbello neighborhood before moving to Aurora. Now, Wes Dawg is making moves to get his music known around the world like his influences Lil Wayne and Drake. 303 Magazine caught up with Wes Dawg on making music for his friends in jail and staying dedicated to his craft.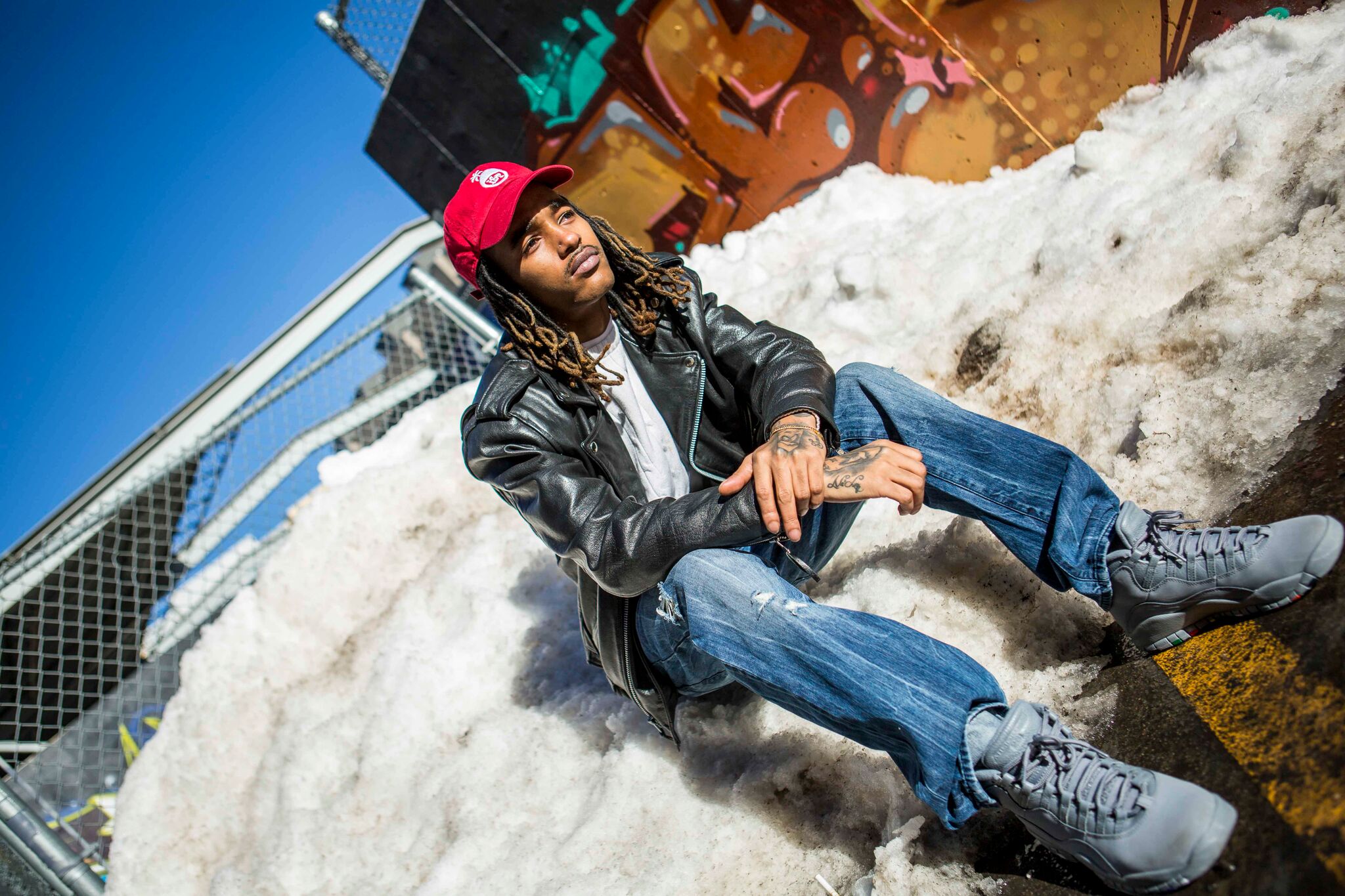 303 Magazine: How does your childhood influence your music?
Wes Dawg (WD): We were staying with my granddad at first in Montbello for like five years and then we ended up moving to Aurora. When I talk about my music and things like that, I look back on a lot of my childhood. It gives me more of a storyline, so once I put it all together, it gives me more of a story going through the beginning and the things I'm going through now. I went to Montbello High School as well, so I was always influenced by Montbello. Growing up there, it's home. There are a lot of people that look down on it, but it's really not what people say it is. It's really a good neighborhood, a good environment.
303: Did you write music and rap in high school, too?
WD: I used to freestyle in high school. But honestly, I was a basketball player in high school. I was playing JV and varsity. Always freestyling too, but then once I graduated, right after graduation, some of my friends went to jail and then from there, I started picking up on it heavy. I started writing music and I started storytelling about everything I've been through and my friend's situations. I'd talk to my friends in jail and they'd told me the same thing, like keep doing it man, we hear you and a lot of people in jail, they're listening to your music — you're their inspiration. So I did. And from there I just kept it going.
303: Tell us about making your new music video.
WD: It's a visual more than a video. The song is "1:50 a.m." so it's going through what I do — like me smoking my weed, playing video games, then you got a part of me in there writing in my phone writing music, you know, things like that. That's just how I vibe out at that time of the night.
303: What do you have in store for this year?
WD: I got an EP and some more videos. Probably not an album but definitely more mixtapes.
303: How do you feel about the Denver music scene?
WD: I just feel like in the Denver music scene everybody's just out for themselves. I don't really feel like there's a lot of support as far as the music scene, as far as the artists. I feel like other artists don't support each other, you know, I don't feel like the DJs or promoters help support artists. It sucks because I'll look at like Atlanta, Miami and California and they got that drive, that support — everybody wants to see each other make it, but out here it's like a competition.
But I really just stay to myself with the music scene. The people I do music with I build from there. And then from there, I have been getting artists that hit me up after they see my work. But before then when I would try reaching out, nobody responded back to me. So that just encouraged me to do my own thing. That was about a year or two ago. Once Westword mentioned me, that's when people started hitting me up.
303: Why are you the next rapper to watch out for?
WD: Because I'm the underdog, and the underdog always comes off on top. I've been looked past, I've been looked over, and now people are starting to see my hard work. People are seeing me going state-to-state, doing all these shows, so now people are looking out for me. Now they're seeing all my moves and they're trying to get along with the following, like everybody else. Where were y'all before? That's how I look at it. I don't want people who used to hate. People are like, 'Oh man, I see you doing good.' And it's like, 'I've been doing good, it just takes time.' Genuine people and good energy are what you want around you.
Find out more about Wes Dawg's music and upcoming shows here. All photography by Amanda Piela.
This slideshow requires JavaScript.