Go here for updates on concert announcements and more sent to your inbox.
Deaner and Gener are coming back to Denver this summer for a headlining show at Red Rocks Amphitheatre. In the last 22 years, the experimental rock group Ween has only graced the venue with their presence a handful of times, returning last year after a six-year hiatus. This summer, on June 5, the cultish music legends will most likely draw a big and loyal crowd again to their one-night-only show.
Ween's symbol— the boognish— is branded on nearly every die-hard fan, from tattoos to merchandise to stickers and pins. Though the band is originally from the East Coast, they've always admitted an affinity for Colorado. After their split in 2012, Ween reunited in 2016 with a President's Day weekend show run at the 1st Bank Center, where a boognish could be seen at every turn. Followers were not disappointed by the raucous sets, the neverending weirdness and the band's refreshed demeanor.
So far, the night at Red Rocks is the only announced tour date for Ween this summer. Tickets go on sale this Friday at 10 a.m. here, and you better believe they'll go fast.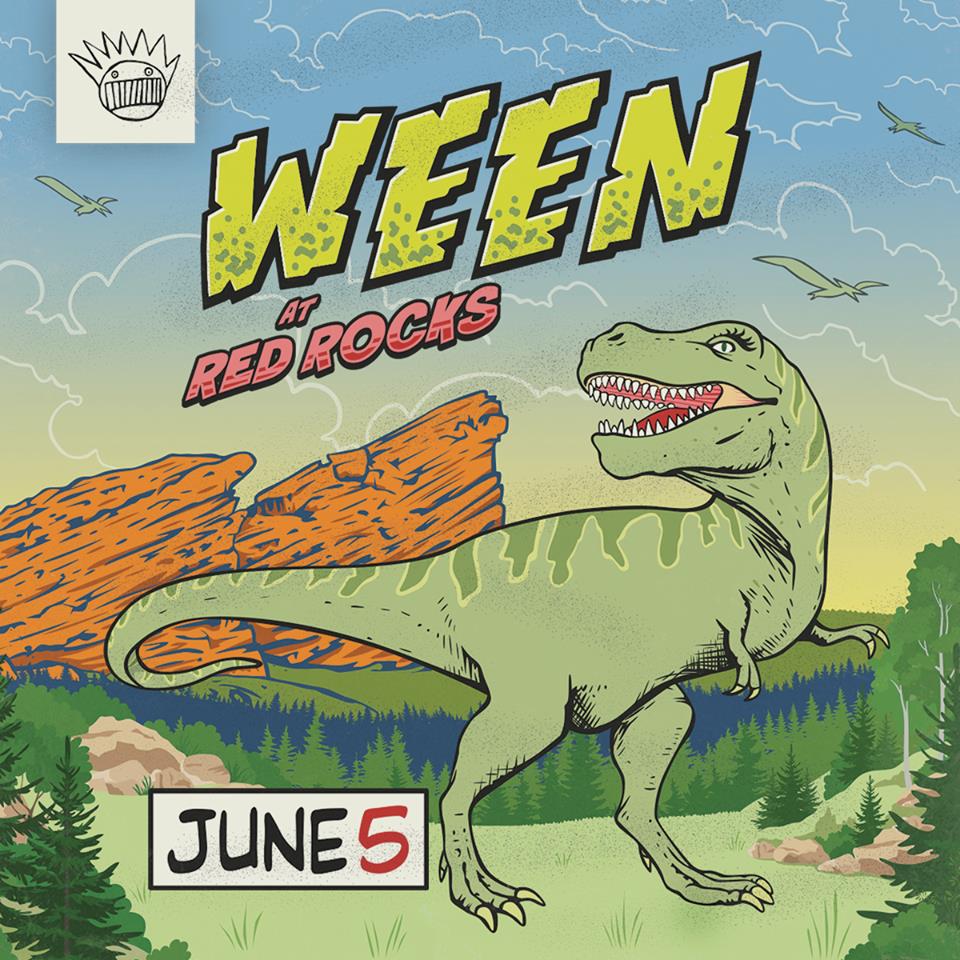 After the heat of summer cools down, Jason Mraz with his SuperBand and special guest Brett Dennen have announced a stop on their "Good Vibes Tour" at Red Rocks on September 2. Mraz's chill and resonating sound won him a few Grammys in 2010 for "Make it Mine" and "Lucky" while most of the world is familiar with his song "The Remedy (I Won't Worry)." Mraz's last studio album was released in 2014 titled Yes. 
Dennen will help spread the good vibes with his folk-inspired and rustic vocals, especially with some tracks from his most recent album Por Favor which was released in 2016. The tour begins at the end of July in Ohio and moves through the U.S., finishing in the middle of September in California.
Tickets go on sale this Friday at 10 a.m., here.