After launching his tour in Europe last month, Marilyn Manson is extending his Heaven Upside Down tour, adding 18 North American fall dates. Included is a stop at Denver's Fillmore Auditorium on October 19.
Manson is returning to the Fillmore Auditorium after a show in the same venue in February 2015 on the Hell Not Hallelujah Tour. The anti-christ superstar's new album was scheduled for a release date of Valentines Day this year, under the title Say10, but the release date passed with no word from the artist and the title was changed. The new album, now deemed Heaven Upside Down is set to come out sometime this summer.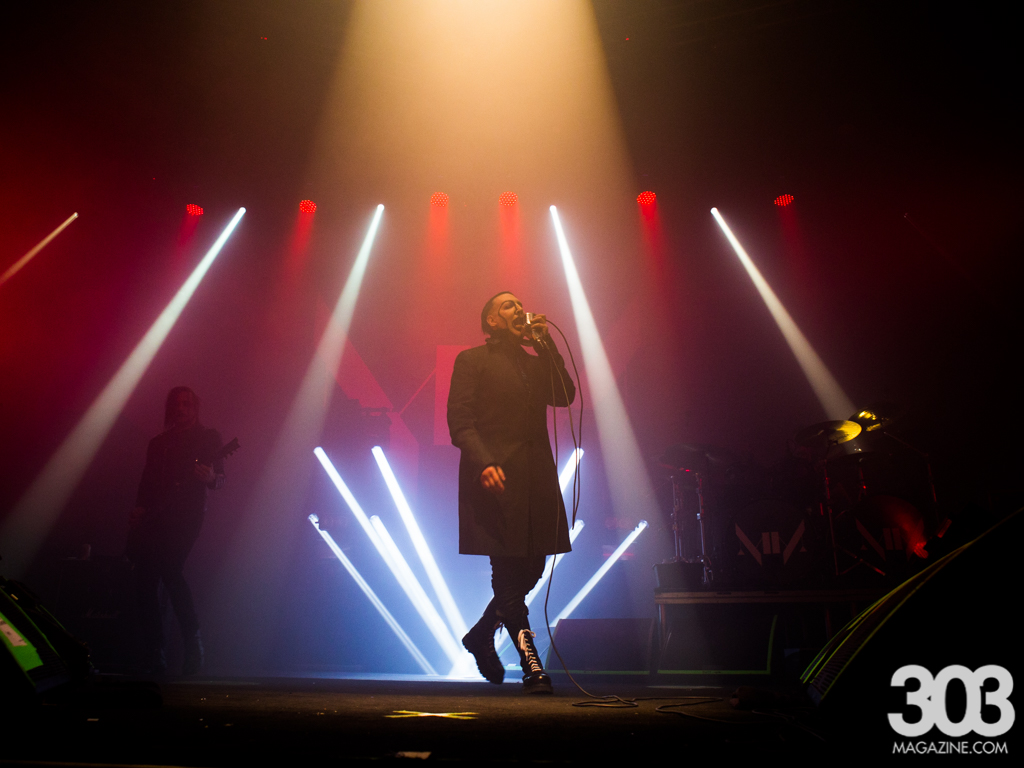 Manson's ex-wife, Dita Von Teese, will perform her burlesque revue, The Art of the Teese, at the same venue on July 20, just three months before his performance.
After his month-long visit to North America, Manson will return to the United Kingdom to finish his tour. The last show is scheduled for December 9. Tickets for his Denver show will hit the market this Friday, July 14 and will be available here.