Look out all you Chicago transplants — WhirlyBall just made its Colorado debut.
On Saturday, June 24 the first WhirlyBall location in Colorado opened its doors to the public. The 30,000 square foot building in Colorado Springs offers two WhirlyBall courts, 12 lanes of bowling, a full bar with 24 taps worth of popular Colorado craft beer and a menu that caters to even the most curious palate.
WhirlyBall — a combination of bumper cars, basketball, lacrosse and hockey — is traditionally played five vs. five, but can be played with as little as two vs. two. Teams use an oversized whiffle ball and try to score by hitting a target mounted on a pane of glass not unlike a basketball backboard — all while scooting around in a bumper car the company calls a WhirlyBug.
Vice president, Adam Elias, described the game as, "The most fun you'll ever have going four miles per hour."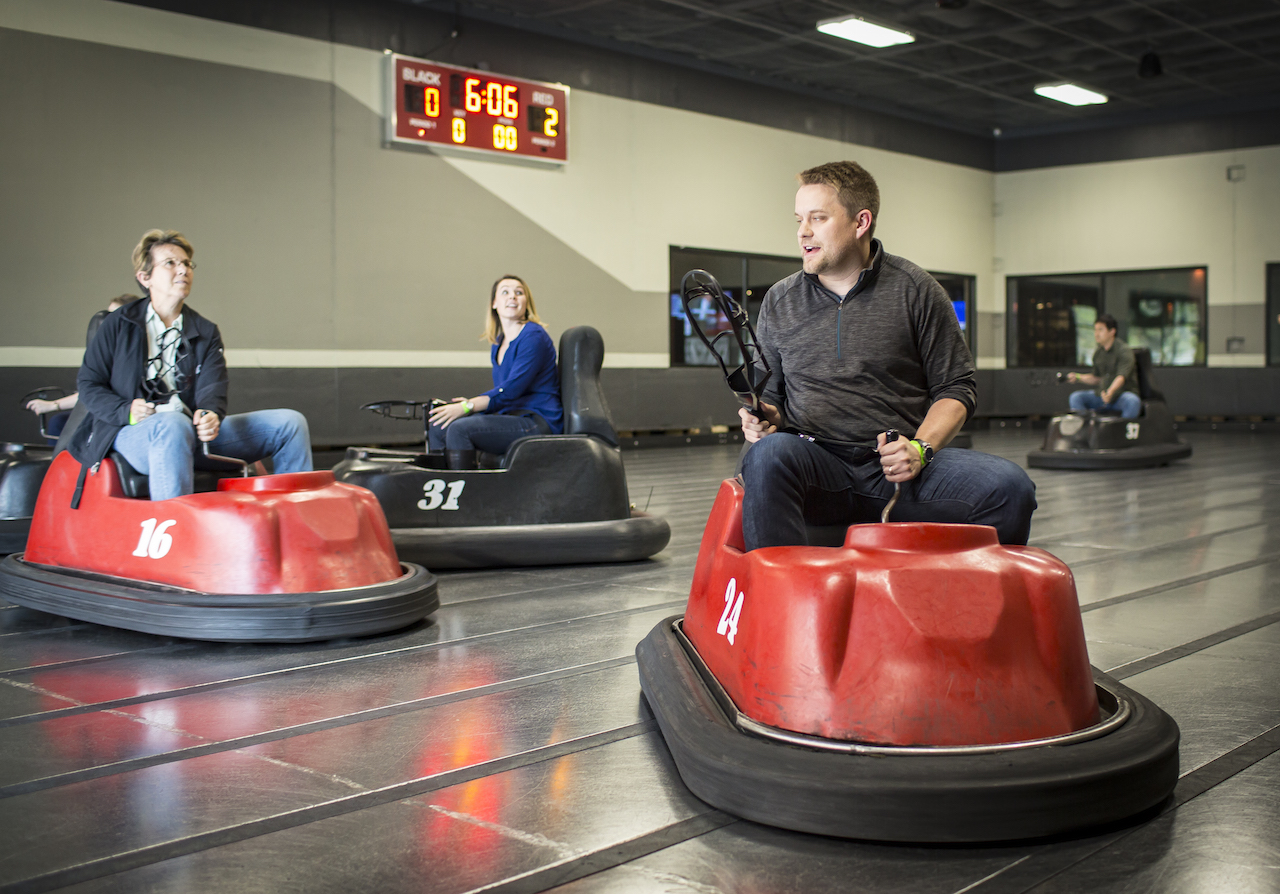 The first WhirlyBall location opened in Chicago in 1993. With the addition of the Colorado site, the family-run business now has four locations — three in Illinois and one in Colorado.
Elias and his family saw Colorado's population growth as an opportunity to expand their company and bring WhirlyBall out west. Other locations are in the works, but the details are being kept underwraps.
Before you pile all of your friends in the Subaru and head on down to C. Springs, make sure you call ahead to reserve a court.
Whirlyball is located at 3971 Palmer Park Boulevard in Colorado Springs. All photos courtesy of WhirlyBall.