Of Korea's many excellent food exports, American audiences are drawn to barbecue more than the rest. The robust flavors and decadent portions have their obvious appeal, but Korea's rich culinary tradition has a great deal more to offer.
Tofu House, situated on the corner of Iliff and Havana in Aurora, is a prime location for such exploration in a city where Korean food can be hard to find. An international chain that claims to have opened its first location in Seoul in 1962, Tofu House has the feel of a mom-and-pop shop. Clean and unobtrusive decor, framed posters of the food being served and a fridge full of proper libations — including flavored soju, makgeolli (a low-alcohol rice beverage) and beer — give the place and intimate quality reminiscent of the hole-in-the-wall gems found in the Korean capital. The staff will happily explain unfamiliar dishes, and a call button on the table ensures that you can get your needs met without any kind of hovering or waiting around.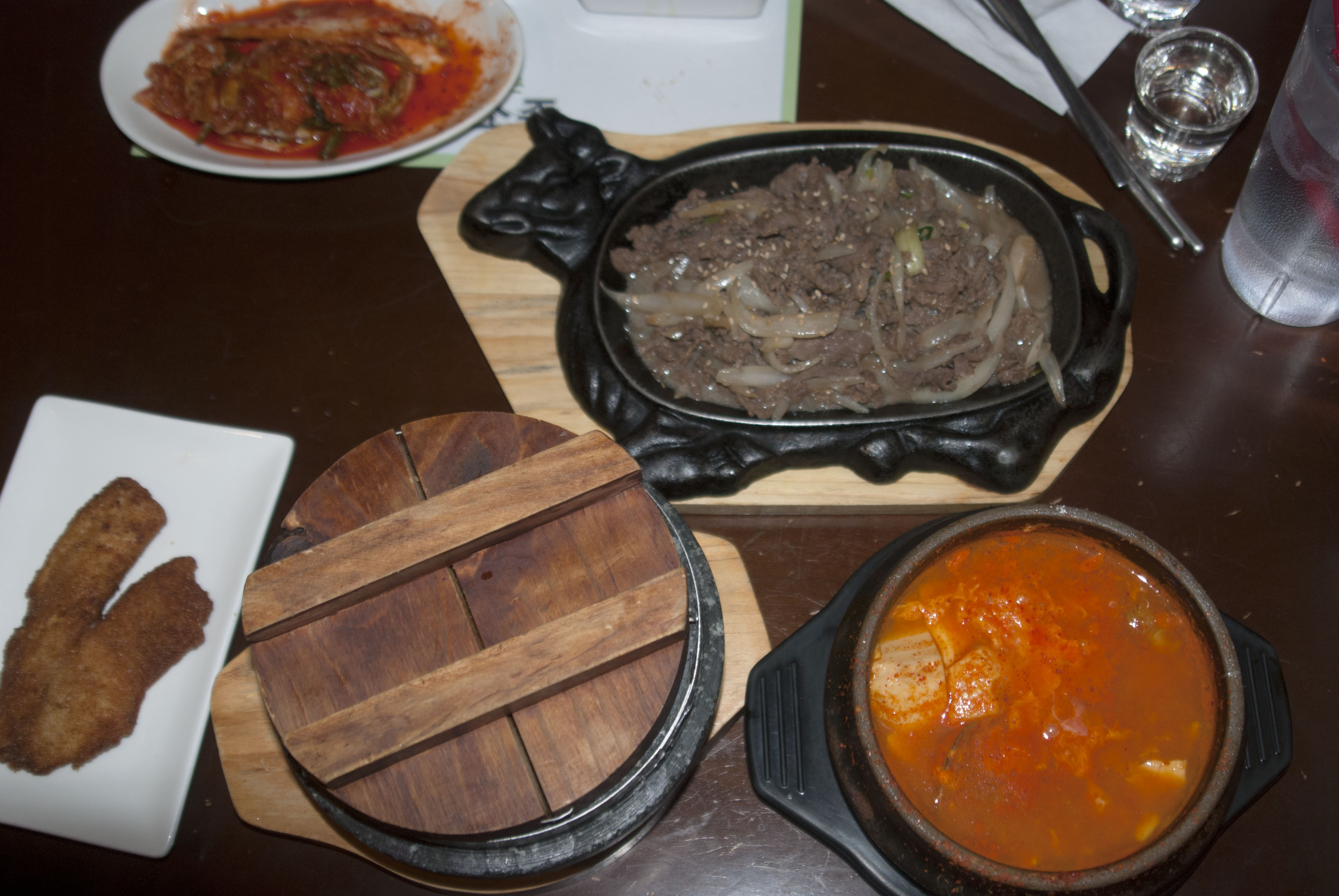 Despite the title, Tofu House is by no means a vegetarian joint. Tableside barbecue and sturdy stews make up most of the menu. The two people combo set (beef $27.99, pork $25.99) is 1962 tofu soup accompanied by marinated meats grilled tableside. Served with traditional sides including rice, fried fish (bone-in or not), kimchi, fish cake and marinated zucchini, the combo is formidable indeed. Several other combinations can be purchased for one, two or four people.
The tofu stews, from which the place draws its name, are fascinating. Clams, mussels, kimchi, beef, mushrooms and even house favorite — Spam — are all present in varying mixtures. Served with rice on the side, the stew arrives in a scalding pot — still bubbling, the flavorful steam thoroughly entices. The dumpling tofu ($9.99) is pork dumplings, oyster, clam and tofu — the flavors produce something greater than the sum of the parts — and it's unlike anything else you'll find in the city.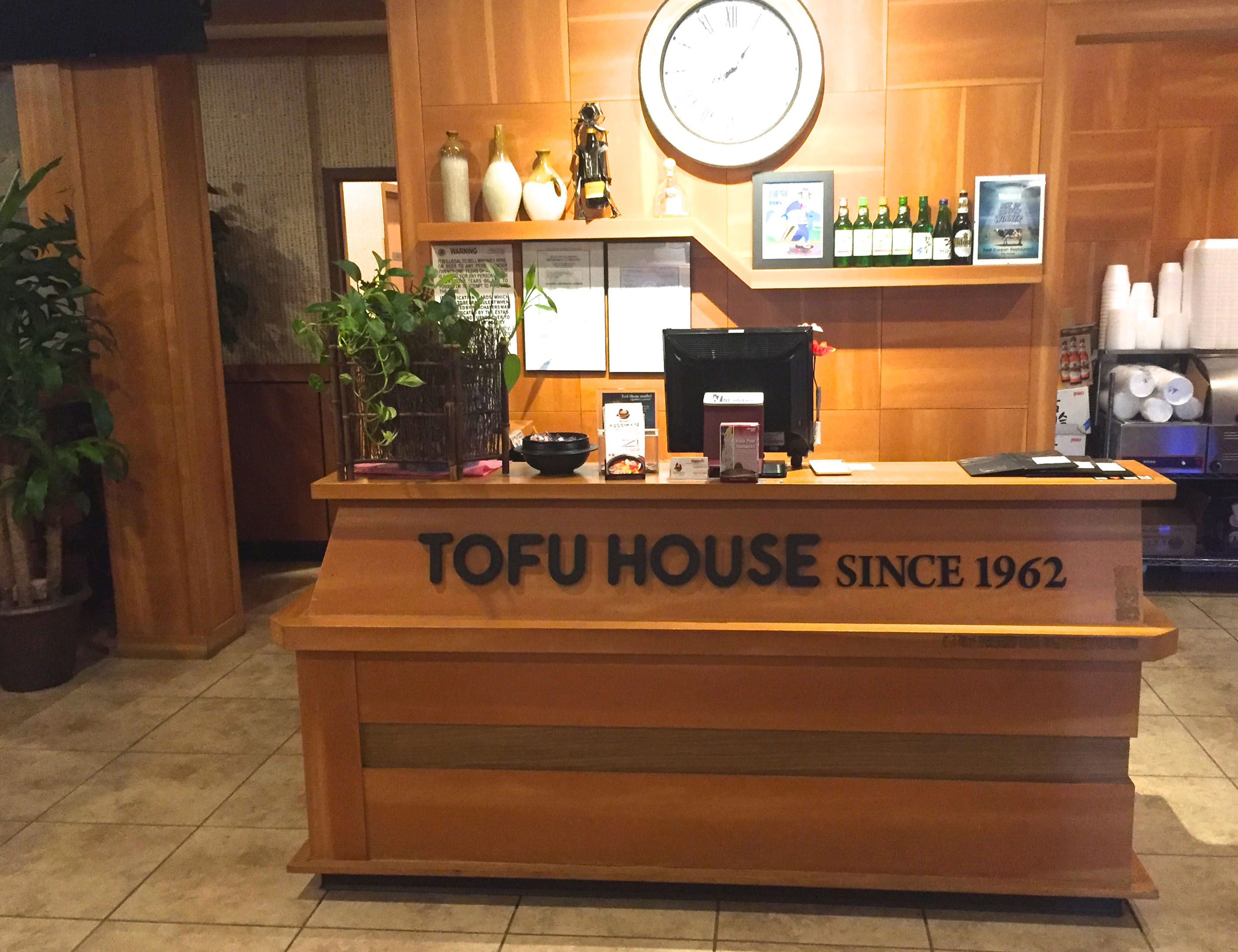 Anyone who is familiar with Korean drinking culture knows that soju — and generally lots of it — is a crucial part of any properly-done social occasion. Offering many flavors including apple, citron and peach, soju is purchased by the bottle. Sitting at around twenty percent alcohol, the clear liquor goes down incredibly easy — purchasing multiple bottles over the course of the meal is quite commonplace.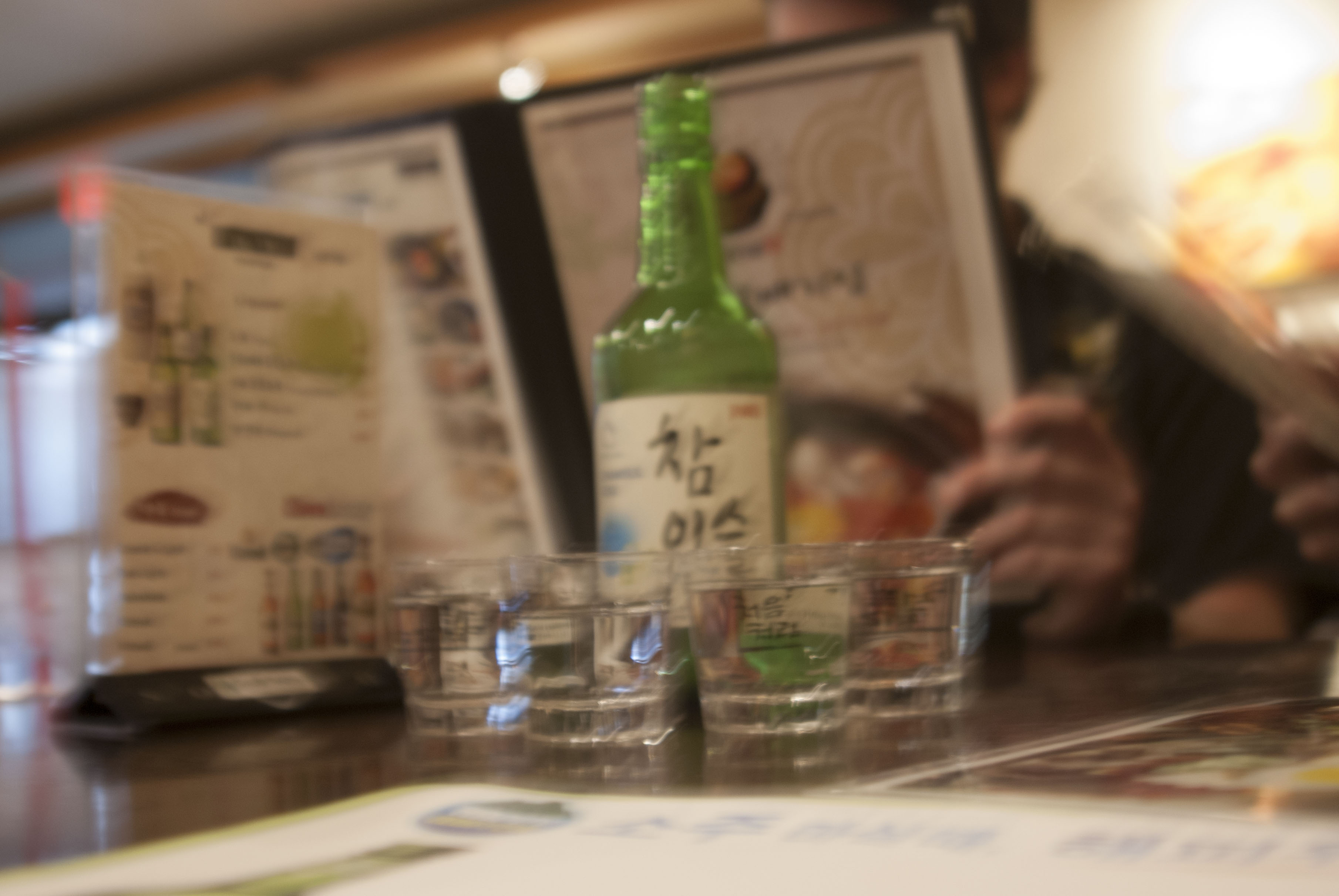 Whether in need of a full-fledged feast or simply a deeply satisfying stew, the Aurora location will fulfill your desires quickly and courteously. Many diners eat and drink languorously, downing soju and relishing the joys of the table. Older Koreans make up a decent portion of the customer base — a good sign for the quality of the traditional offerings. Tofu House is yet another of Denver's strip mall diamonds-in-the-rough, serving affordable, high-quality and outlandish food in a modest yet stylish environment.
Tofu House is located at 2353 S. Havana St. D1, Aurora. It is open Tuesday through Sunday from 11 a.m. to 10 p.m.
All Photography by Colin Wrenn.